10 Secret Jewels of the National Park System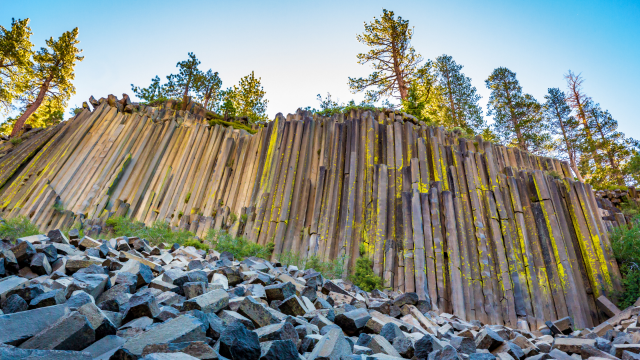 We all know the depths of the Grand Canyon or the iconic geysers of Yellowstone – but what about the other hidden park gems of the United States? As summer travel reaches its peak, a trip to a less-crowded national park may be exactly what you are looking for.
Here is a list of the 10 best-kept secrets all over the U.S that you may not know about; but you have to visit!
If you are looking for a rush of adventure in the Rocky Mountains, Black Canyon of the Gunnison National Park in Colorado is the perfect place. This park has things for those who are up for a challenge, with hiking trails, kayaking, rock climbing, and more; you will have access to heart-pumping thrills. But, if any of those expeditions aren't your speed, this park also has breath-taking night skies and was certified as an International Dark Sky Park back in 2015. If you visit in the winter, you may even want to try cross country skiing by headlamp and moonlight.
Did you know that Mammoth Cave National Park has the largest and longest cave system in the world? Yup, you heard that right! There are a variety of different cave tours ranging in length and time where you can see hundreds of dripstone formations. If you are looking for things to do after your cave tour, the park has lots of other fun things to do above the cave, with over 85 miles of hikes, bikes, and equestrian trails, plus water activities such as kayaking and fishing. In addition, 2021 is the International Year of Caves and Karst, making this year the perfect time to plan a visit to this Kentucky-based park!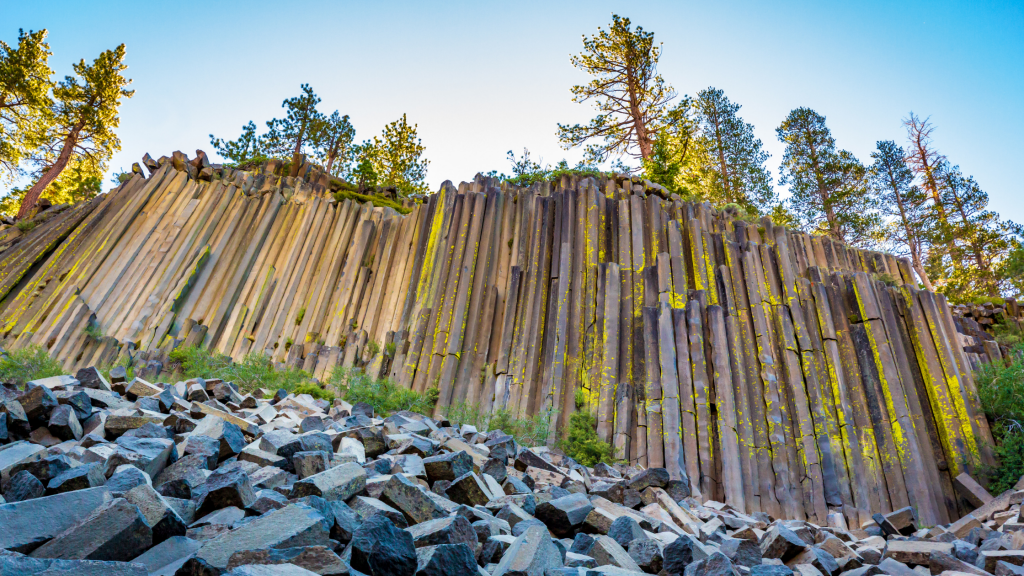 In the heart of California's Sierra Nevada, you can find Devils Postpile National Monument. While there are opportunities for hiking, camping, horseback riding, and more, geology is the star of the show. The geologic formation is a rare sight to see and is one of the world's finest examples of columnar basalt. This park site not only protects and preserves this rare formation but also preserves Rainbow Falls, a waterfall that sits 101-feet high and is only 2.5 miles away. Many people even use the monument as a starting point for backcountry trips, but be sure to get a permit beforehand!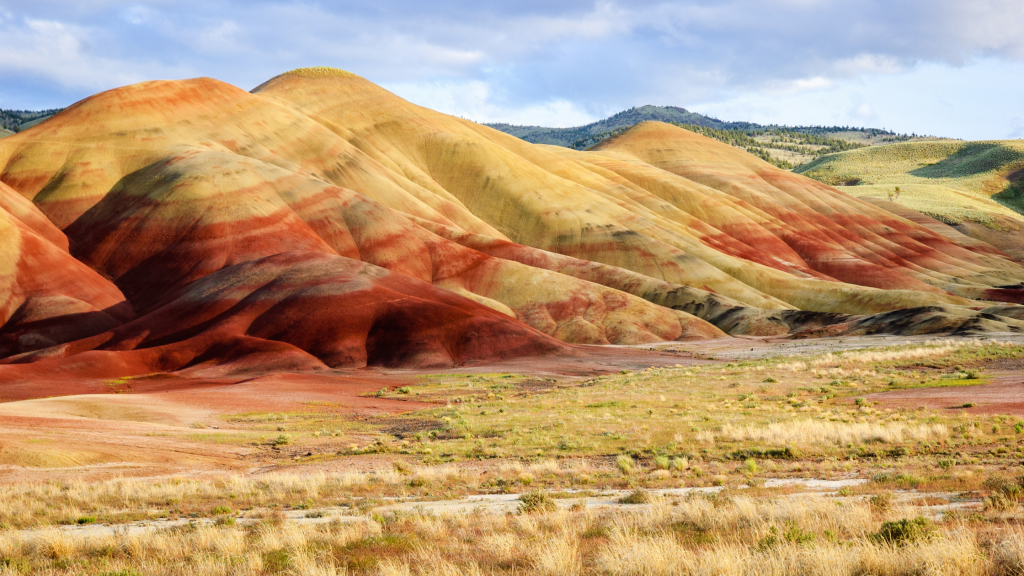 We all took a science class in primary school and learned about fossils and rocks, but have you ever actually seen what these fossils look like in person? Why not go and experience it first-hand at John Day Fossil Beds National Monument in Oregon! This monument holds over 40 million years of climate change and animal evolution recorded in stone that you can see with your own eyes. With a working lab on-site, plus hikes and scenic drives, you will have lots to learn about during your time there.
Fun Fact: In 1998, National Park Trust purchased 40 acres from the state of Oregon in the Painted Hills unit of the park and donated it to National Park Service as part of a park preservation project.
Everglades National Park isn't the only park site to find gators! With stunning wetlands, including swamps, marsh, and bayous, you could catch a glimpse of alligators, catfish, and other common wetland wildlife. You can learn about Cajun traditions from the people that live them and then find information about the 1815 Battle of New Orleans. Jean Lafitte is a great place for everyone!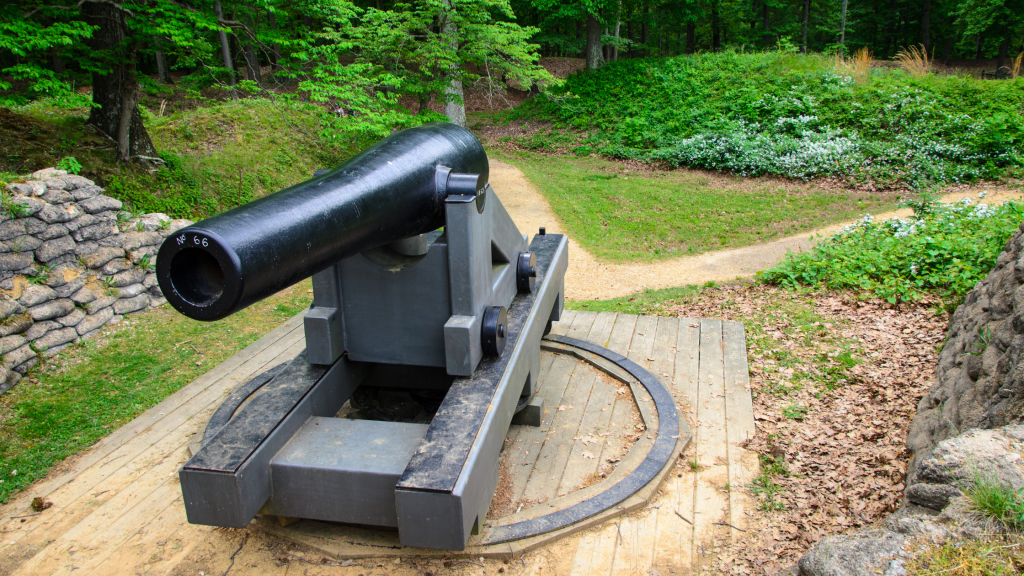 Interested in a blast to the past? The U.S. East Coast is filled with parks to visit that hold a ton of history. One park we recommend for American history lovers is Petersburg National Battlefield in Virginia. Located just south of Richmond, it's a great place to become enveloped in the history of the American Civil War. Petersburg NB is also where the longest military event occurred in the Civil War, The Siege of Petersburg. When visiting, you have the option of roaming the battlefield, going on a driving tour, exploring the visitor center museum, and learning about the history from park rangers and brochures.
Known for its wild horses, beach camping, fishing, and great shelling, you will never be bored at Cape Lookout National Seashore in North Carolina. A boat ride three miles off-shore will bring you to this beautiful park site with lots of things to do whether you have a few hours, a day, or maybe even a few days. From sunbathing to lighthouse climbing, the whole family will be entertained. Just remember to bring all the food and drinks you will need since the Harkers Island destinations are the only place that can be reached by personal vehicle – all other locations are accessed by boat.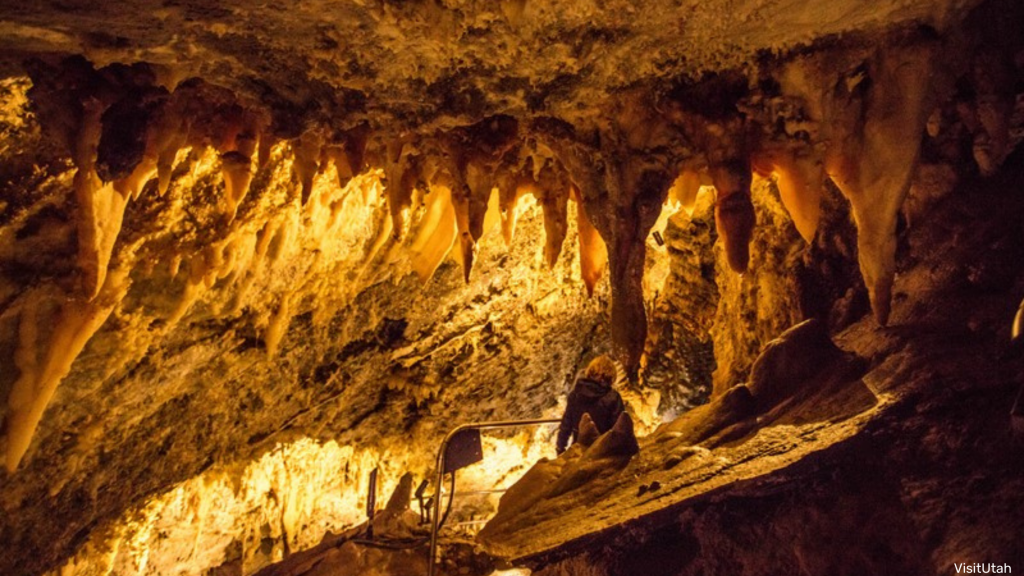 Everyone knows Utah for its amazing national parks such as Zion or Arches, but there is so much more to experience. Timpanogos Cave National Monument in Utah is a must-see for everyone. To get to the entrance of the cave, there is a mile-and-a-half hiking trail, but if you are unable to make the climb check the visitors center for program options.
Fun Fact: Did you know that there is a coral reef within the cave? There is a coral fossil inside the cave that is 340 million years old!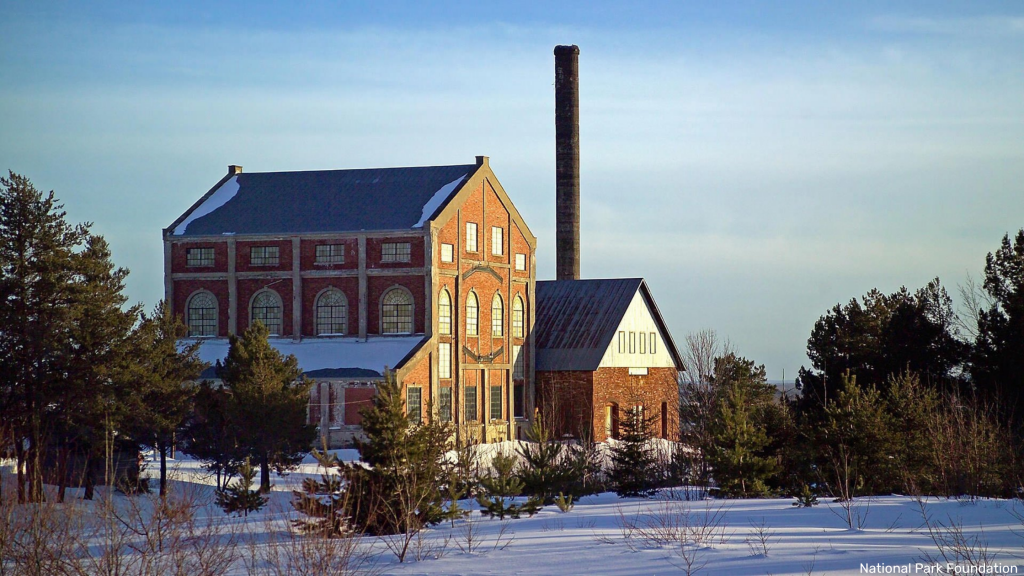 Historical parks can provide a new perspective of the land we love. At Keweenaw National Historical Park in Michigan, you can learn about the region's copper mining industry that started 7,000 years ago! When the Native peoples began mining the Keweenaw Peninsula, they made bracelets, beads, tools, fish hooks, and more for trading. When you visit Keweenaw NHP, you can still see the effect copper mining had on the land and the people.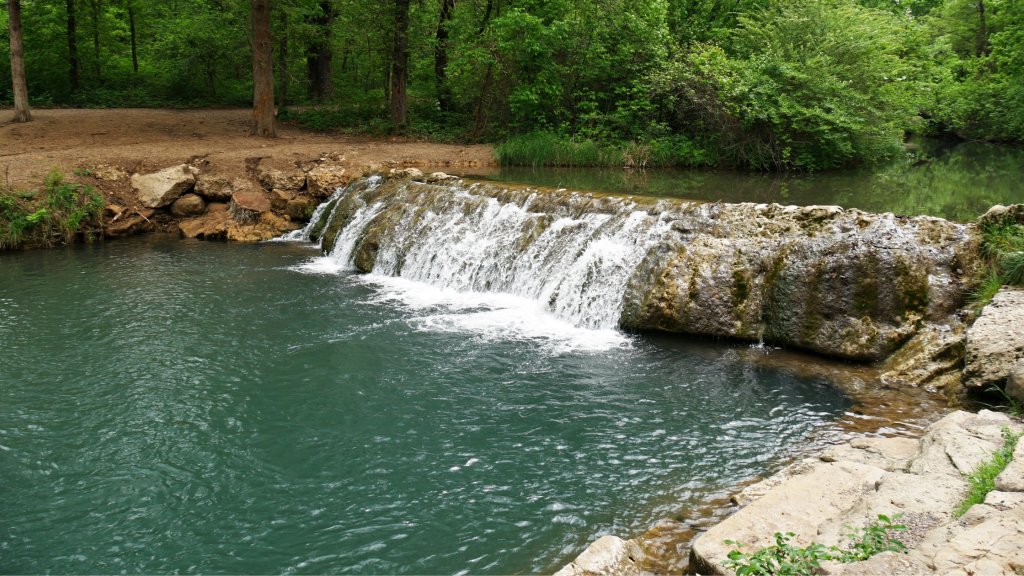 Have you been looking for a park that has a little something for everyone? Chickasaw National Recreation Area in Oklahoma has springs, streams, lakes, trails, wildlife, and more. Since Chickasaw is in the midwest United States, the park is considered an ecotone; this is when two ecosystems collide in the same place. When you visit Chickasaw, you will notice a mix of both eastern deciduous forest and mixed-grass prairie. This allows for a wide range of wildlife to thrive and grow in the area.
Photos: NPS, Getty Images, VisitUtah.com and National Park Foundation