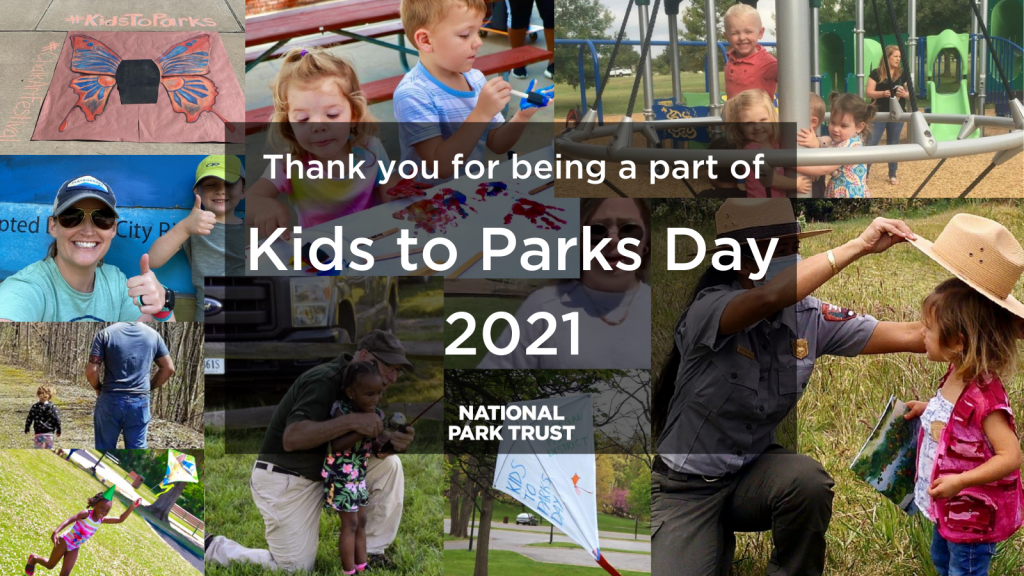 Save the date! The 12th Annual Kids to Parks Day is on May 21, 2022
Kids to Parks Day is a national day of outdoor play celebrated annually on the third Saturday of May. The day connects kids and families with their local, state, and national parks and public lands through thousands of park events that promote discovery and exploration in the great outdoors.
COVID-19 has impacted everyone and has limited our ability to interact with our beloved national, local, and state parks. With this in mind, this year, the Park Trust will not be promoting "special" park events but instead encouraging people nationwide to celebrate the day at local parks and public lands with their household groups or established covid "bubbles", focusing on close-to-home outdoor spaces and experiences.
Download Our App
Our free ParkPassport mobile app is the perfect companion for outdoor adventure and provides easy access to hundreds of parks across the country, including local, state, and national parks, and national marine sanctuaries and marine national monuments. Through the app, experience parks in-person and earn a variety of digital badges or discover parks virtually and earn virtual visit badges. Share photos and your adventures, connect with friends, view live webcams from parks around the country, or even open Junior Ranger Booklets right from the palm of your hand. Let our digital guide help you track however you visit a park.
Kids to Parks Day T-Shirt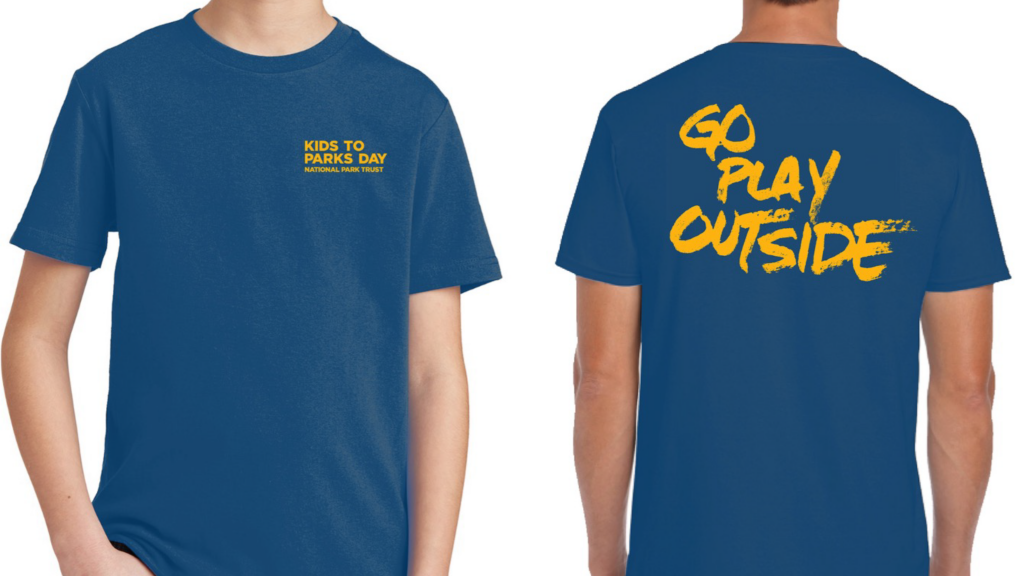 Celebrate the 11th annual Kids to Parks Day in style with a new t-shirt to commemorate the day! Sizes run from youth medium to adult XL. Perfect for everyone in your in-person or virtual office or makes a great incentive to offer community members to go play outside.
*Interested in a bulk order (more than 5)? Contact kidstoparks@parktrust.org.
Featured Resources