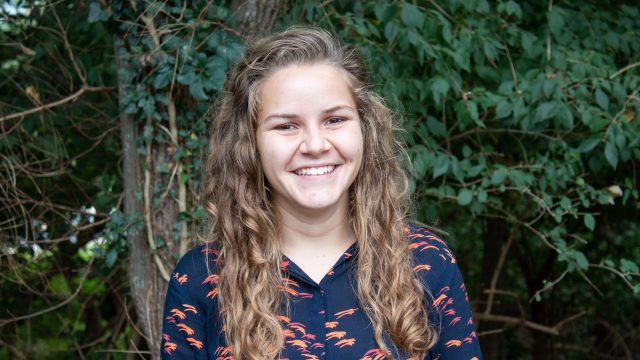 Education Coordinator
melanie@parktrust.org
301-279-7275 ext. 23
Although Melanie didn't have the opportunity to visit parks much as a child, her love of nature started early. She joined Youth Conservation Corps and founded her high school's first environmental club, quickly becoming an advocate for increasing access to clean, public land.
While studying Linguistics at George Mason University, Melanie held two full-time seasonal positions in large-scale event coordination and studied Conservation & Parks Management in Port Elizabeth, South Africa.
Since graduating in 2015, Melanie has worked in both educational program coordination and direct facilitation, working with Project Peak, For Love of Children's Outdoor Education Center, and Peace Corps Comoros. She has experience teaching in both experiential and traditional classroom settings on a range of topics.
As an Education Coordinator, Melanie works to organize park programs across the country for Title I schools in DC, Illinois, Pennsylvania, and several other states. Additionally, she has worked on developing the Buddy Bison Creative Learning Program in response to COVID-19, bringing quality, hands-on learning experiences to students across the country.