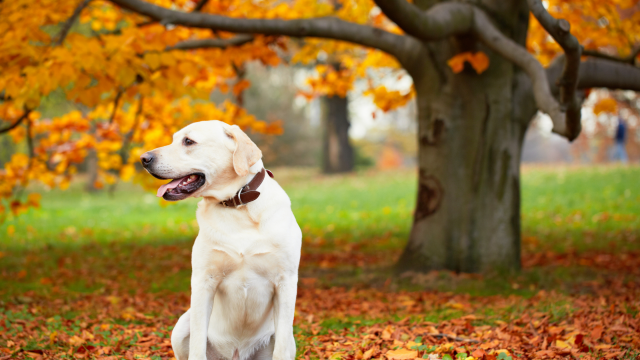 Want to spend some time outdoors but don't want to leave your dog behind? These parks are the perfect places to enjoy with man's best friend.
ROCKY MOUNTAIN NATIONAL PARK, CO
Dogs are permitted at all campgrounds and picnic areas in the park. Even though hiking trails are closed to dogs, Rocky Mountain still serves as an excellent outdoor adventure for you and your pet! Photo Credit: No Barriers USA
PADRE ISLAND NATIONAL SEASHORE, TX
Dogs are permitted in all camping areas and on over 60 miles of beach at Padre Island! If your dog likes the water, this is a great park to visit on a warm summer day. Photo Credit: Rockin'Rita
NATCHEZ TRACE PARKWAY, MS
As long as your dog is kept on a leash, it can accompany you on all trails and viewpoints at Natchez Trace. This park is another which features a BARK Ranger program.
SHENANDOAH NATIONAL PARK, VA
Shenandoah encourages its visitors to enjoy their outdoors with their pets, allowing dogs on the vast majority of their 500 miles of hiking trails. If you're planning on staying overnight, the park also had dog-friendly campgrounds and lodging.
ACADIA NATIONAL PARK, ME
Acadia is known as one of the most pet-friendly national parks, with 100 miles of hiking trails open to your furry friends! Acadia also has a BARK Ranger program, helping teach dog owners how to be responsible when visiting the park.
MAMMOTH CAVE NATIONAL PARK, KY
While dogs are not permitted in any of the caves, the surrounding areas of Mammoth Cave National Park are a great place to enjoy some outdoor time with your dog. Make sure to pack some water and a leash, and enjoy!
CUYAHOGA VALLEY NATIONAL PARK, OH
Pets are permitted on over 110 miles of hiking trails at Cuyahoga, as well as one campground. If you're looking for an outdoor adventure with your dog, this park is a good one to keep on your list.
HOT SPRINGS NATIONAL PARK, AR
Hot Springs is proud to be a pet friendly park, allowing dogs on all trails and in the campground. Apart from inside park buildings, your dog can follow you almost anywhere in this park.
PETRIFIED FOREST NATIONAL PARK, AZ
Petrified Forest, as well, has its own BARK Ranger program. This park is a great one to explore with man's best friend!
GRAND CANYON NATIONAL PARK, AZ
Dogs are allowed on much of the South Rim at Grand Canyon, and may also be boarded at the South Rim Kennel. These are views that you and your four-legged companion are not going to want to miss!
Photo Credit: NPS, McGregor Mountain Lodge, Rockin'Rita, No Barriers USA, Matthew Irvin, GoPetFriendly, WagWalking.com & pawsitivelyintrepid.com