Kids to Parks Day is a national day of outdoor play celebrated annually on the third Saturday of May. The day connects kids and families with their local, state, and national parks and public lands through thousands of park events that promote discovery and exploration in the great outdoors. Join us in celebrating Kids to Parks Day by hosting an event in a local park or encouraging your town to proclaim the day!
ParkPassport App
Download Our App
Our free ParkPassport mobile app is the perfect companion to use on Kids to Parks Day for outdoor adventure and provides easy access to hundreds of parks across the country, including local, state, and national parks, and national marine sanctuaries and marine national monuments. A special event category in the app allows users' to identify Kids to Parks Day events close to their current location, and link to helpful resources to celebrate the day on May 20th. After your Kids to Park Day experience, app users can collect badges for both the park they visited and the activities completed while there. Record outdoor excursions, share trip photos and use our resources to plan your next outdoor adventure!
Kids to Parks Day T-Shirt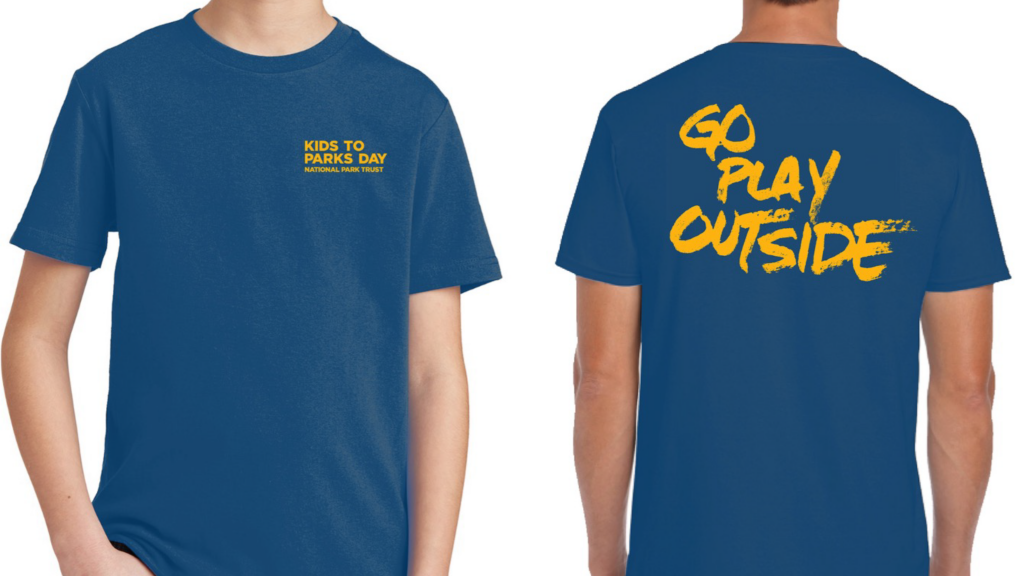 Celebrate the 13th annual Kids to Parks Day in style with a commemorative t-shirt! Show your Kids to Parks Day support and get outside in your gear. The perfect gift for your fellow outdoor enthusiasts too! Sizes run from youth M to adult XL.
*Interested in a bulk order (more than 5)? Contact kidstoparks@parktrust.org.
Featured Resources