The best way to care for America's parks is to ensure that young people have access to them and understand their role in stewarding these priceless resources. Unfortunately, the rich diversity of our nation's population is not reflected in today's park visitor demographics, and many families, especially those in under-served communities, are not comfortable visiting parks.
Your Dollars Supported:
That's why we work every day to introduce kids to parks where they can learn, play, and be inspired to become America's strongest, most diverse generation of park stewards.
Through our Youth & Family programs, National Park Trust provides fully immersive park experiences, removing common obstacles, including a lack of funding for transportation and educational resources. We get kids to parks.
These transformative experiences go beyond the school curriculum — park experiences bring us close to ourselves and expand who we are and could possibly be. Together, we can redefine what it means to be a park steward. We can inspire the next generation of caretakers, advocates, stargazers, climbers, paddlers, naturalists, historians, scientists, educators, and dreamers.
During COVID-19, we designed our innovative Buddy Bison Creative Learning Program to bring parks to kids. Click here to check out our virtual resources through the Buddy Bison Creative Learning Program.
We want everyone to experience the endless possibilities of our parks.
Buddy Bison School Program
Our Buddy Bison School Program provides outdoor recreation opportunities and environmental education for elementary and middle schools in underserved communities. Through in-person and distance learning resources, National Park Trust provides experiences for students to learn from park rangers, naturalists, and other outdoor education professionals.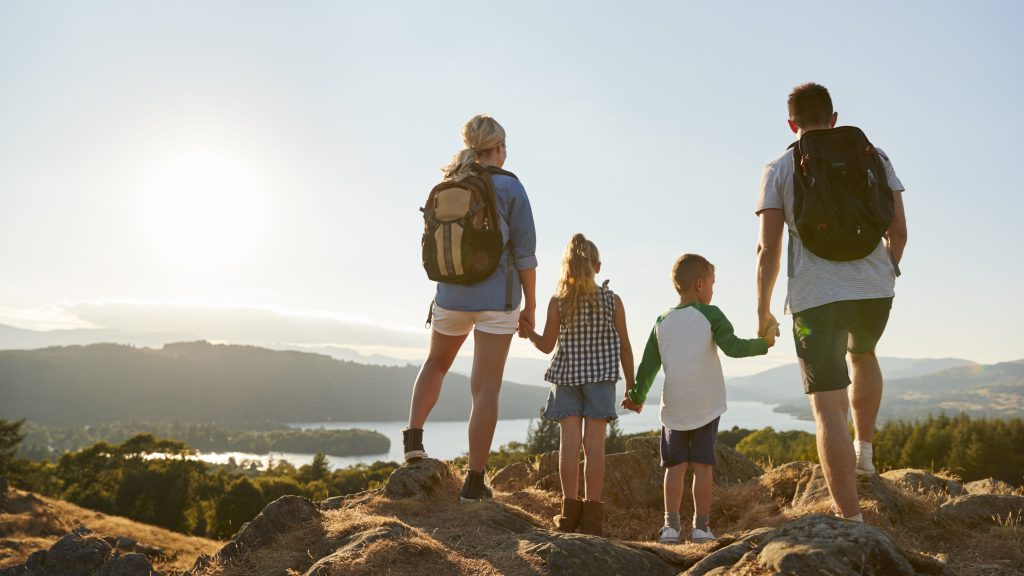 Kids to Parks Day
2023 marks the 13th anniversary of Kids to Parks Day, an annual day of outdoor exploration at local, state, and national parks and public lands across the country. Always hosted the third Saturday of May and organized by the National Park Trust, the mission of Kids to Parks Day is to foster future outdoor enthusiasts and help with developing the next generation of park stewards by encouraging kids of all ages and their families to get outside and create their own park adventures.
College Ambassador Program
The National Park Trust College Ambassador Program provides college students with the resources to lead initiatives on their campuses that increase outdoor recreation participation and stewardship within their campus communities while also increasing access and awareness of parks and outdoor places.
Military Family Programs
National Park Trust works with all branches of the Armed Forces, active duty and gold star families, veterans, and military survivors to help the military community experience parks and engage in outdoor recreation.
Grants and Funding
National Park Trust offers numerous grant and funding opportunities throughout the year that support youth and family outdoor engagement programs.
Resources & Activities
Looking for easy ways to connect with nature from home? We have you covered! Turn your yard, neighborhood trail, or even your windowsill into an untapped educational park experience with our wooly mascot Buddy Bison. Check out these activities and resources that will help elementary and middle school-aged kids stay engaged with the outdoors no matter where they call home.
NATIONAL PARK TRUST IMPACTS IN YOUR STATE
Find Parks And State Specific Land Projects And Resources