10 Incredible Waterfalls Found In National Parks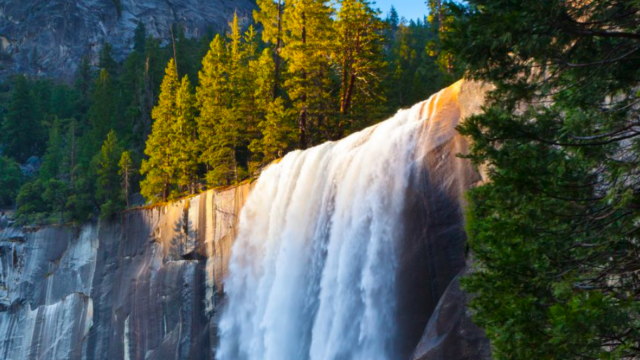 Waterfalls are often the most popular attractions in national parks and perhaps are some of the best examples of the forces of nature. Whether you come across water descending a series of rock steps or a large and powerful waterfall, their variety and uniqueness will blow you away.
Enjoy this list of 10 beautiful waterfalls at national park sites across the country.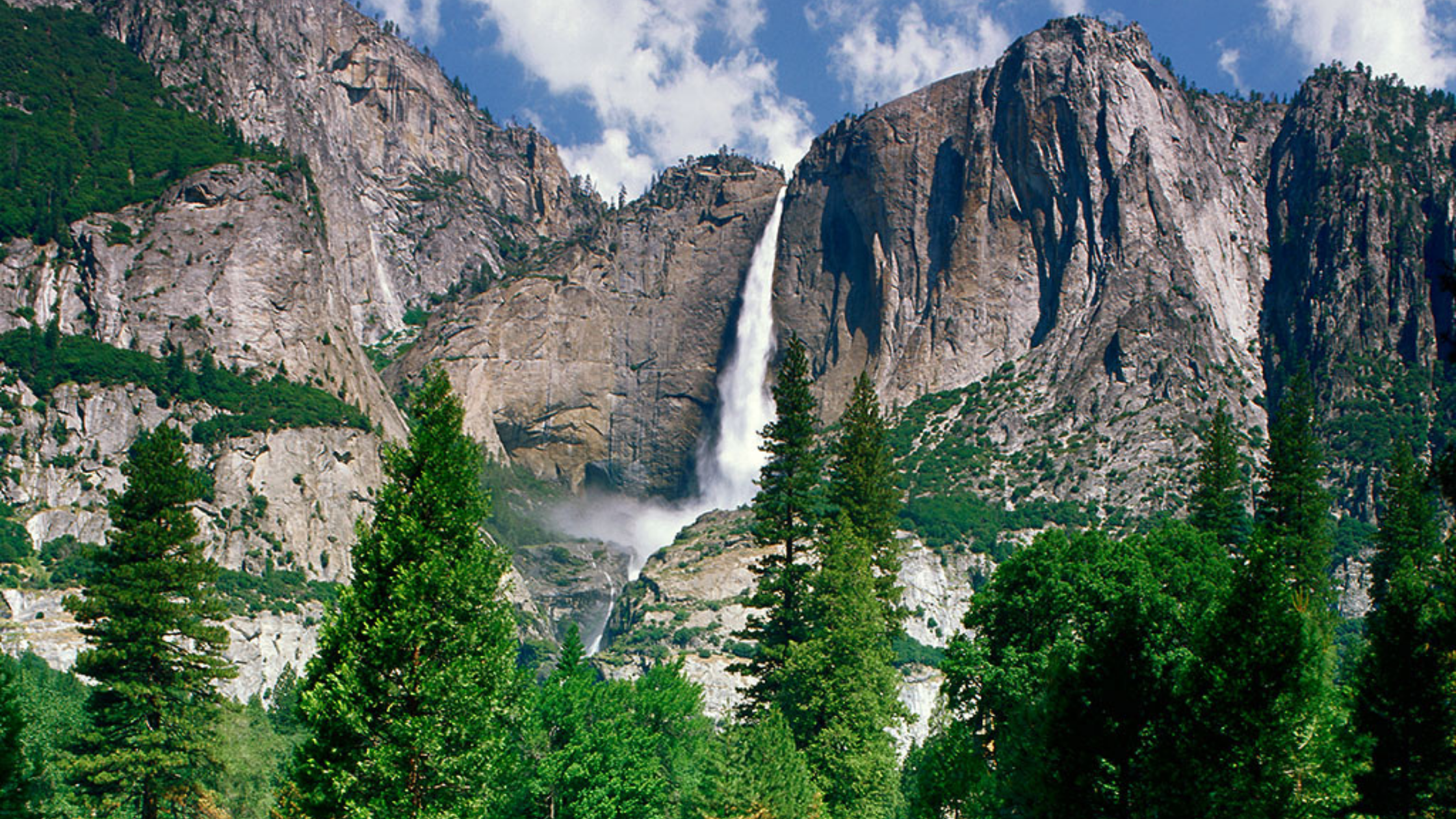 YOSEMITE NATIONAL PARK, CA
Out of all the national park sites across the country, Yosemite National Park is the park best known for its countless waterfalls. Yosemite Falls is the most famous and most photographed of Yosemite's waterfalls. It is a three-tiered, 2,425ft waterfall which makes it the highest waterfall in North America. In fact, water drops 1,430ft at the Upper Falls, placing Yosemite Falls among the top 20 highest waterfalls in the world. But like all good things, hiking to Upper Falls is no easy feat. It requires taking a 7.2-mile round trip, with a 2,700ft elevation gain.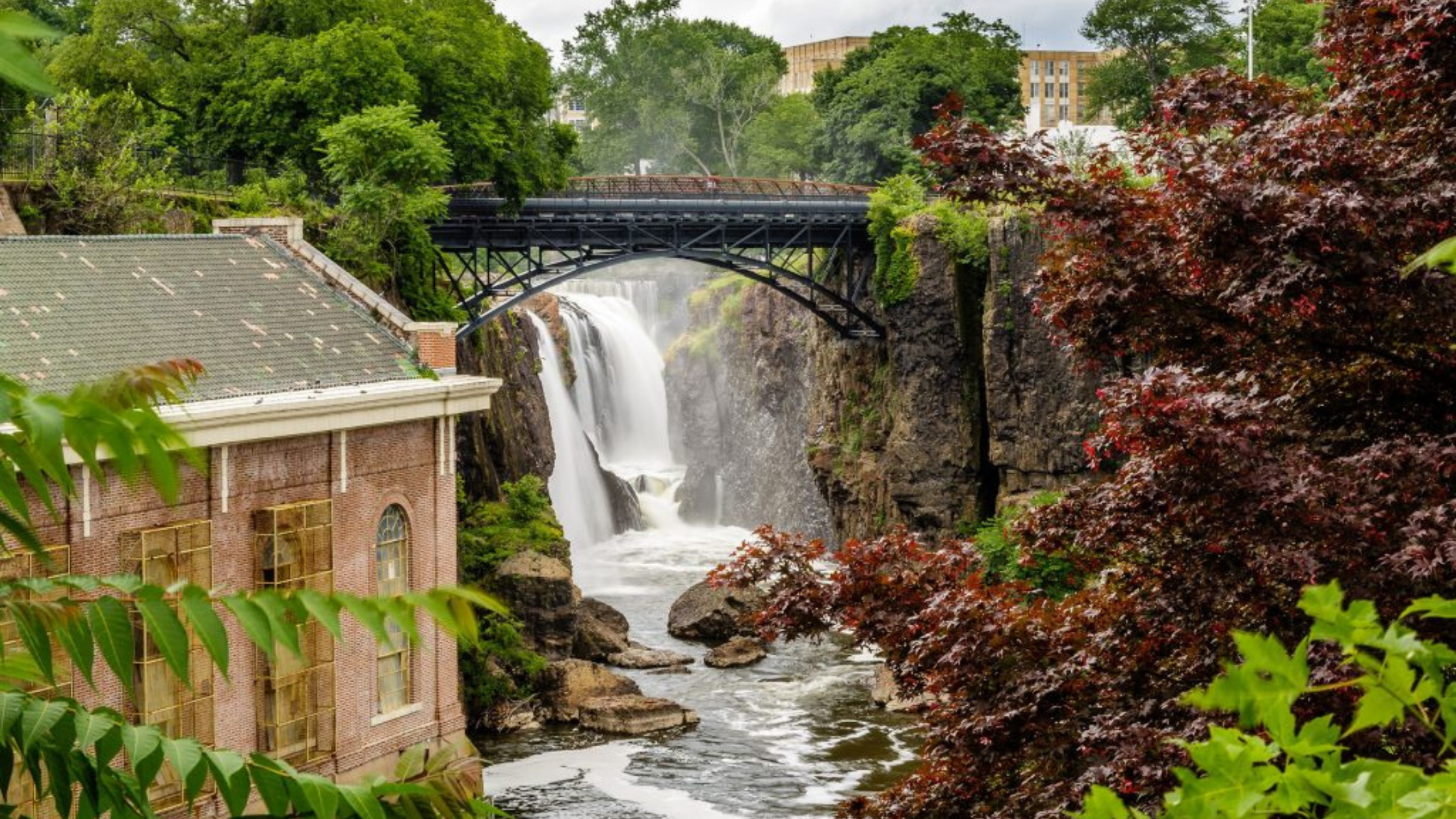 PATERSON GREAT FALLS NATIONAL HISTORICAL PARK, NJ
The Great Falls of the Passaic River is the second largest waterfall, by volume, east of the Mississippi River and next to Niagara Falls. It is centered in an industrial historic district, considered to be "The Cradle of American Industry." The falls played a significant role in the early industrial development of New Jersey starting in the earliest days of the nation.
GREAT SMOKY MOUNTAINS NATIONAL PARK, TN AND NC
With high levels of rainfall and elevation gradient throughout Great Smoky Mountains National Park, waterfalls and cascades form everywhere. There are more than 100 prominent waterfalls and cascades within the park boundaries. One of the most notable is Grotto Falls, a beautiful 25-foot cascade where you can duck behind the waterfall. Do some research before your trip to scout out the hidden gem waterfalls away from the crowds!
GRAND CANYON NATIONAL PARK, AZ
When thinking of the Grand Canyon, most people think first of the canyon itself. However, one of the more magical parts of this park is the water that flows through it: river, creeks, springs, and waterfalls. Some of the most notable are Deer Creek Falls and Havasu Falls – powerful waterfalls that create an enchanting atmosphere you will never forget.
CUYAHOGA VALLEY NATIONAL PARK, OH
Brandywine Falls is the most famous waterfall at Cuyahoga Valley National Park and a must see during any visit to this park. The falls also change beautifully with the seasons, and can be visited time and time again for a completely different experience. This 65-foot high waterfall fed by Brandywine Creek has a thin layer of shale that gives it a bridal-veil appearance.
HALEAKALĀ NATIONAL PARK, HI
The Kīpahulu District of Haleakalā National Park is a fantastic place to see some waterfalls. The most popular – Waimoku Falls – is a majestic 400ft waterfall suited at the head of Ohe'o Gulch. This area has also been inhabited by native people for hundreds of years and allows visitors to learn about native culture.
DEVILS POSTPILE NATIONAL MONUMENT, CA
The San Joaquin River runs through Devils Postpile National Park, fueling the 101-foot Rainbow Falls. This attractive single drop waterfall leaps over volcanic cliffs and flashes frequent rainbows. The falls is only a 2.5 mile hike away from the ranger station, and is a must see on any visit.
GREAT FALLS PARK, VA
This incredible 800 acre park located just off the Potomac River is a locals favorite. The river flows between Virginia and Maryland for many miles, at one point forming Great Falls. A mixture of high speed, force, and steep, jagged rocks is what makes Great Falls a must see. Located in a relatively urban area, this is a fantastic park for those who want to see waterfalls but cannot access some of the more remote parks.
YELLOWSTONE NATIONAL PARK, ID, MT, WY
Yellowstone National Park's most famous waterfall is the impressive 308-foot drop Lower Yellowstone River Falls. If you are looking for something a little more discrete, with a bit of a hefty distance, the park also includes many lesser known falls that are waiting to take your breath away. But not to worry, you can still get about a dozen spectacular waterfall views straight from the road. The roaring waters of Yellowstone provide great destinations no matter the time of year.
KATMAI NATIONAL PARK AND PRESERVE, AK
Waterfalls at Katmai are not just a sightseeing destination, they're a fishing area for grizzly bears. July is peak season to visit Brooks Falls and watch the bears compete over the best fishing spots. At Katmai, you can get a fix of an incredible waterfall and wildlife in one visit. Up to 25 bears have been recorded at Brooks Falls trying to fish leaping salmon from the 6-foot falls.
Photos: NPS