10 National Forests To Add To Your Bucket List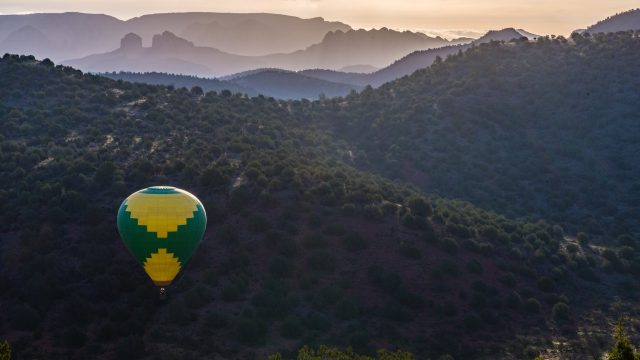 Looking for new places to visit on your next adventure? Most likely, there is a national forest waiting to be explored not that far from you. In fact, there are 154 national forests in 41 states across the country, meaning seven in ten Americans live within a two-hour drive of these incredible public lands and resources.
Here is a list of 10 national forests to add to your bucket list.
The Humboldt-Toiyabe National Forest's spectacular 6.3 million acres makes it the largest national forest in the lower 48 states. Located in Nevada and a small portion of eastern California, the forest offers year-round recreation of all types and manages 18 designated wilderness areas.
Photo: Hiking Project
The Idaho Panhandle National Forests (IPNF) are a set of three jointly administered national forests located mostly in the state of Idaho with small areas extending into eastern Washington and western Montana. Vast lakes and miles of rivers support a world-class fishery. Rich in wildlife, the forest is home to large game such as elk and deer, as well as species such as grizzly bears, wolves, and caribou.
Photo: NFF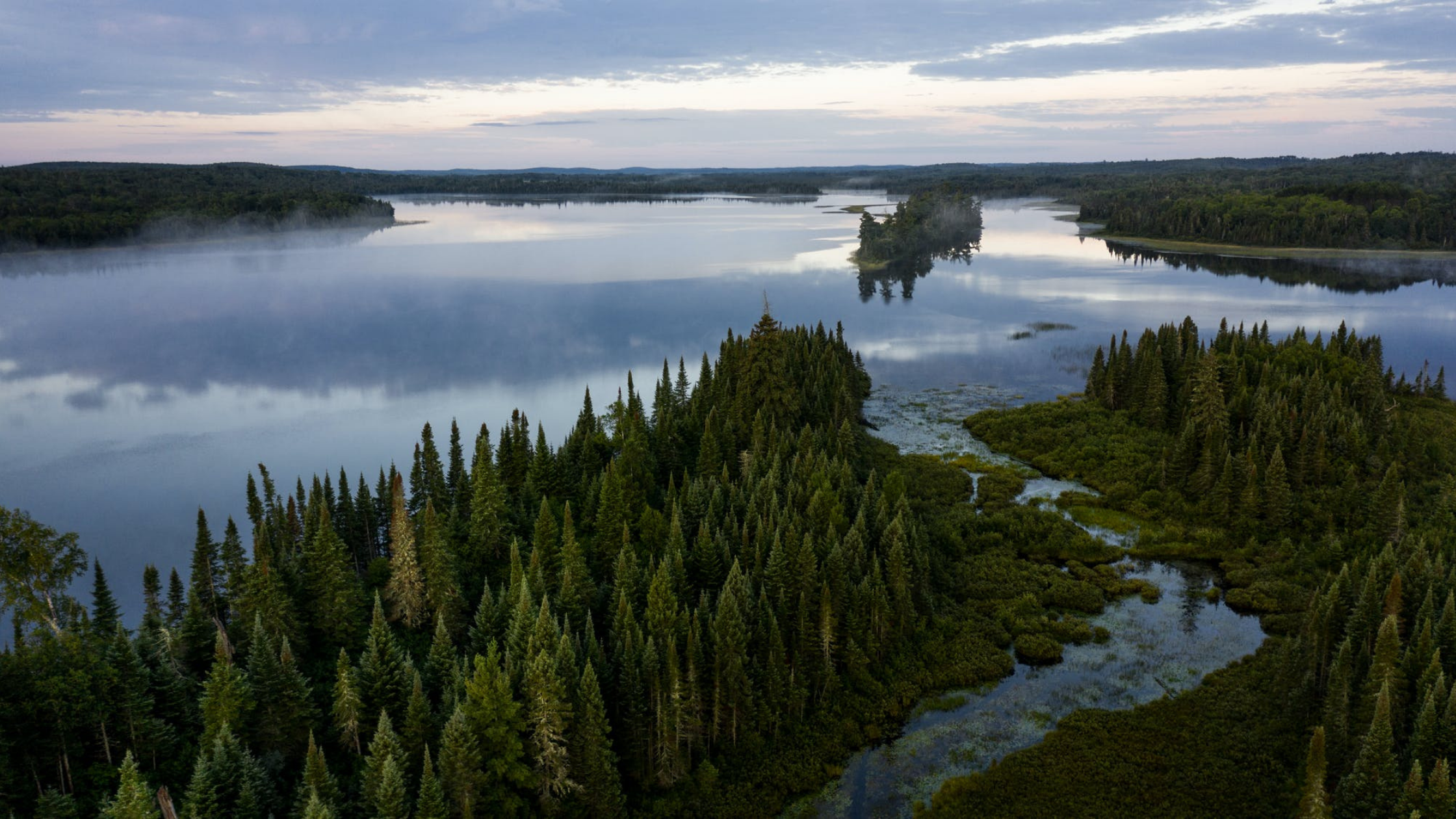 Established in 1909, Superior National Forest is known for its boreal forest ecosystem, numerous clean lakes, and a colorful cultural history. The majority of the forest is multiple-use, including both logging and recreational activities such as camping, boating, and fishing. Slightly over a quarter of the forest (one million-acre) is set aside as a wilderness reserve known as the Boundary Waters Canoe Area where canoers can travel along interconnected fresh waters.
Photo: J. Whalen
Tongass National Forest is the nation's largest national forest at 16.7 million acres and covers most of Southeast Alaska, surrounding the famous Inside Passage and offers unique chances to view eagles, bears, spawning salmon, and the breath-taking vistas of "wild" Alaska.
Photo: NYT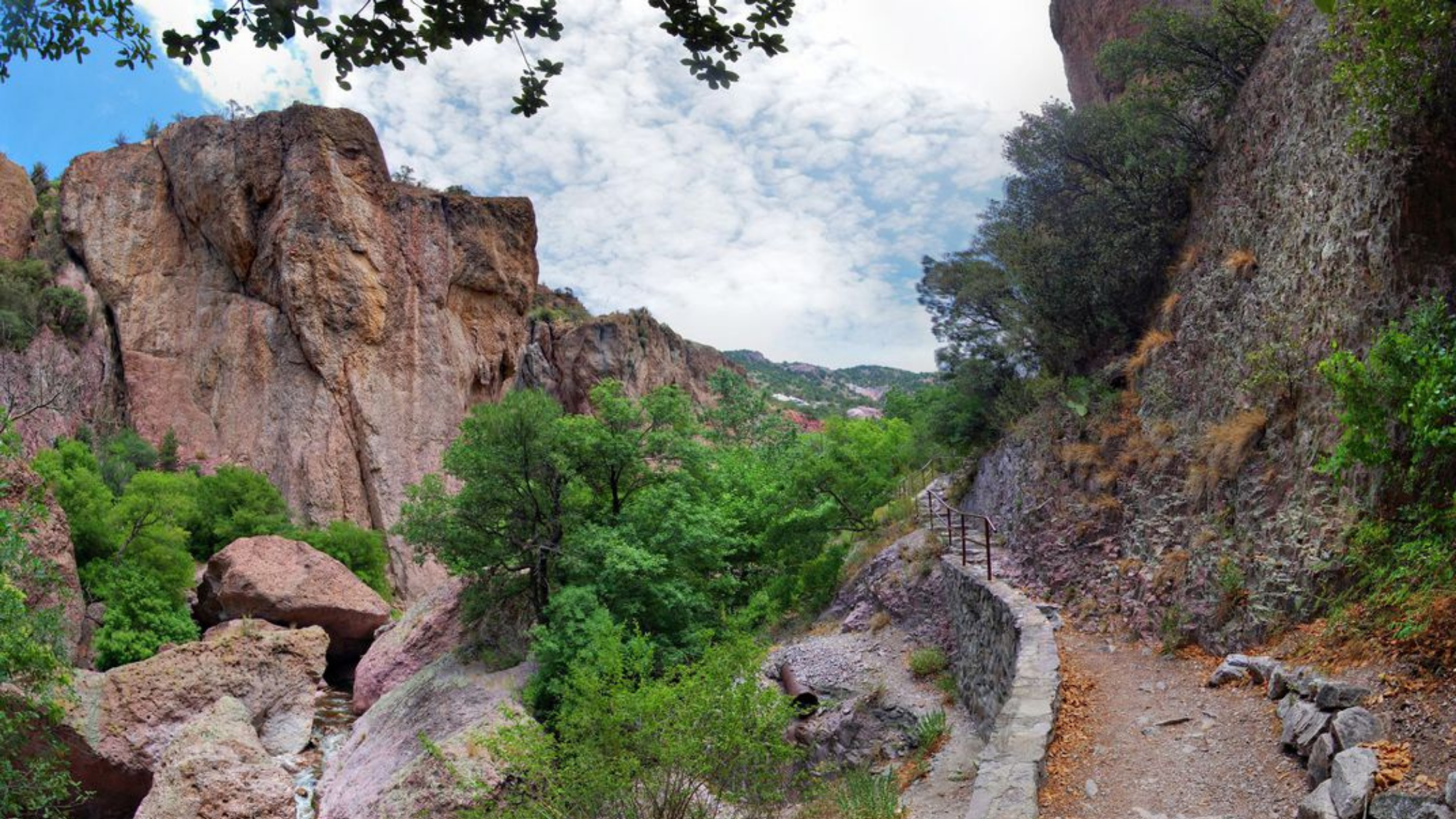 The Gila National Forest manages 3.3 million acres of forested hills, majestic mountains, and range land – making it the sixth largest National Forest in the continental United States. It is probably best known for its wilderness areas, in particular the Gila Wilderness – the first Congressionally designated wilderness in the United States.
Photo: Smithsonian Mag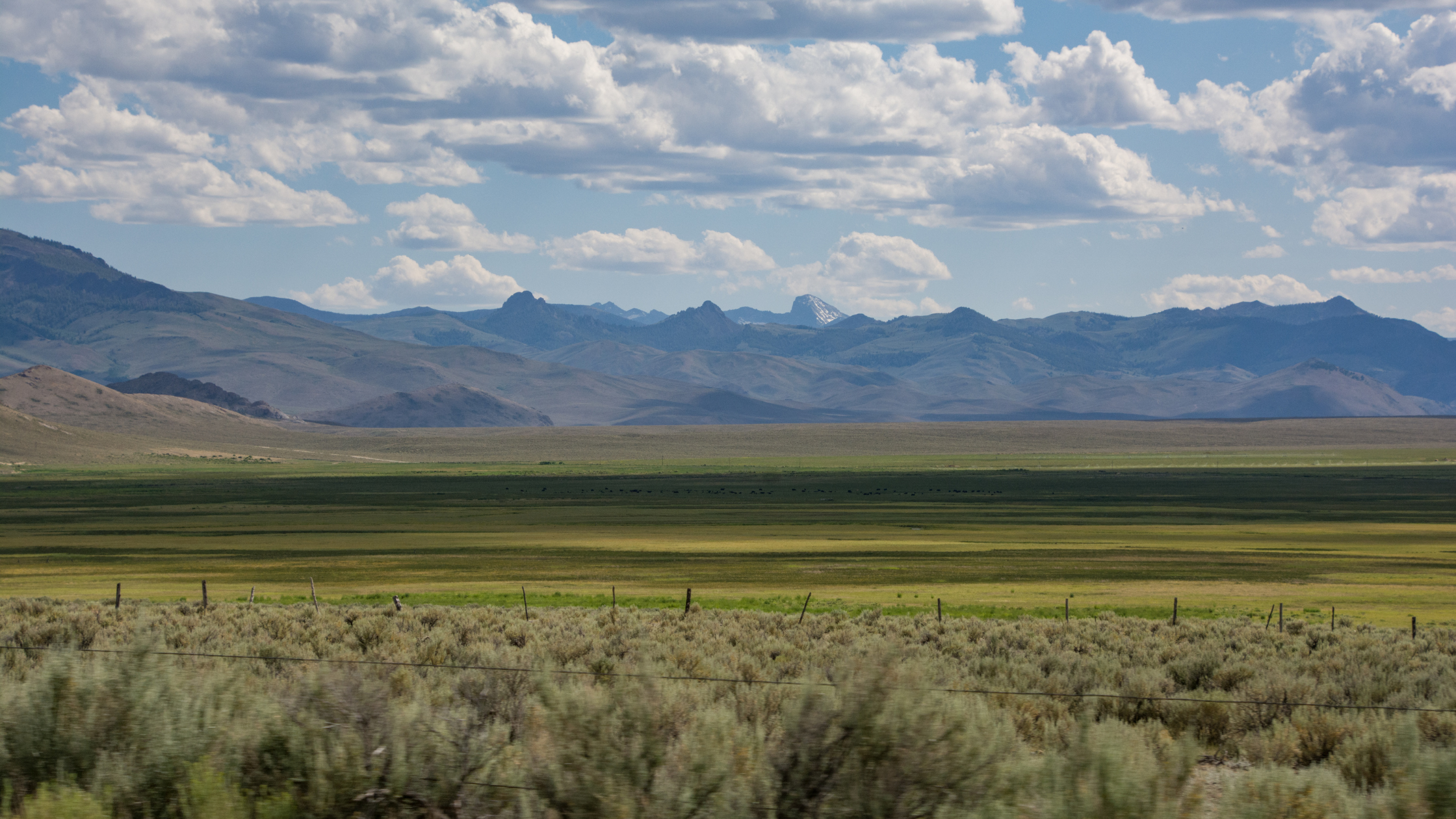 The Salmon-Challis National Forest covers over 4.3 million acres in east-central Idaho. Included within the boundaries of the forest is 1.3 million acres of the Frank Church– River of No Return Wilderness Area, the largest contiguous wilderness area in the Continental United States. Borah Peak, the tallest mountain in Idaho, is also found here.
Photo: Getty Images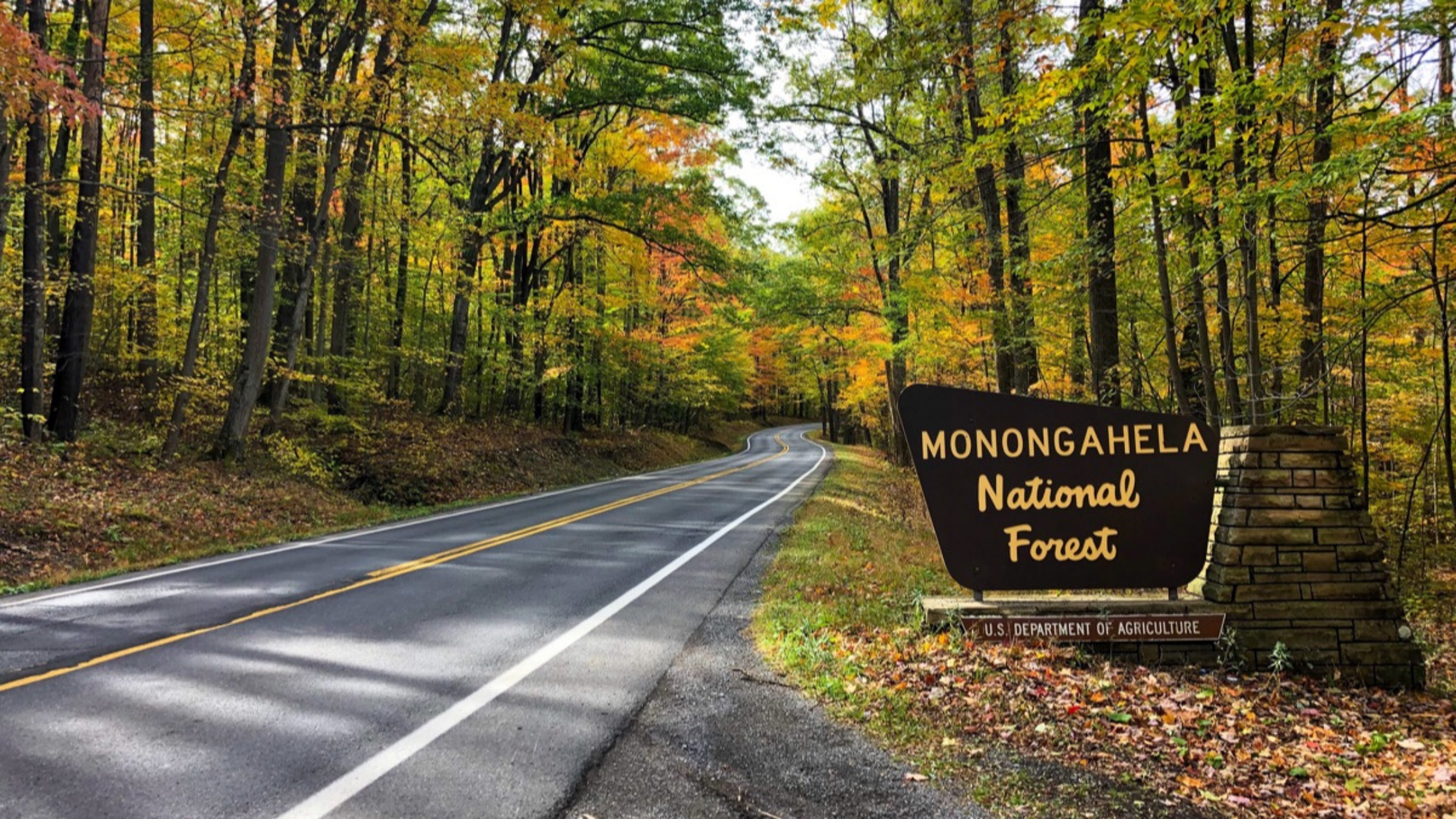 Monongahela National Forest provides visitors with scenic vistas, country roads, flowing streams and abundant plant and animal life. It was established in 1920 and encompasses one of the most ecologically diverse areas in the United States. Recreation opportunities include day hikes, rock climbing, camping, hunting, fishing, and wildlife viewing.
Photo: USFS
The Ocala National Forest, located north of Orlando, is the southernmost forest in the continental United States and protects the world's largest contiguous sand pine scrub forest. The forest has more than 600 lakes, rivers and springs, including three first-magnitude springs where visitors can swim, snorkel and dive in crystalline waters year round.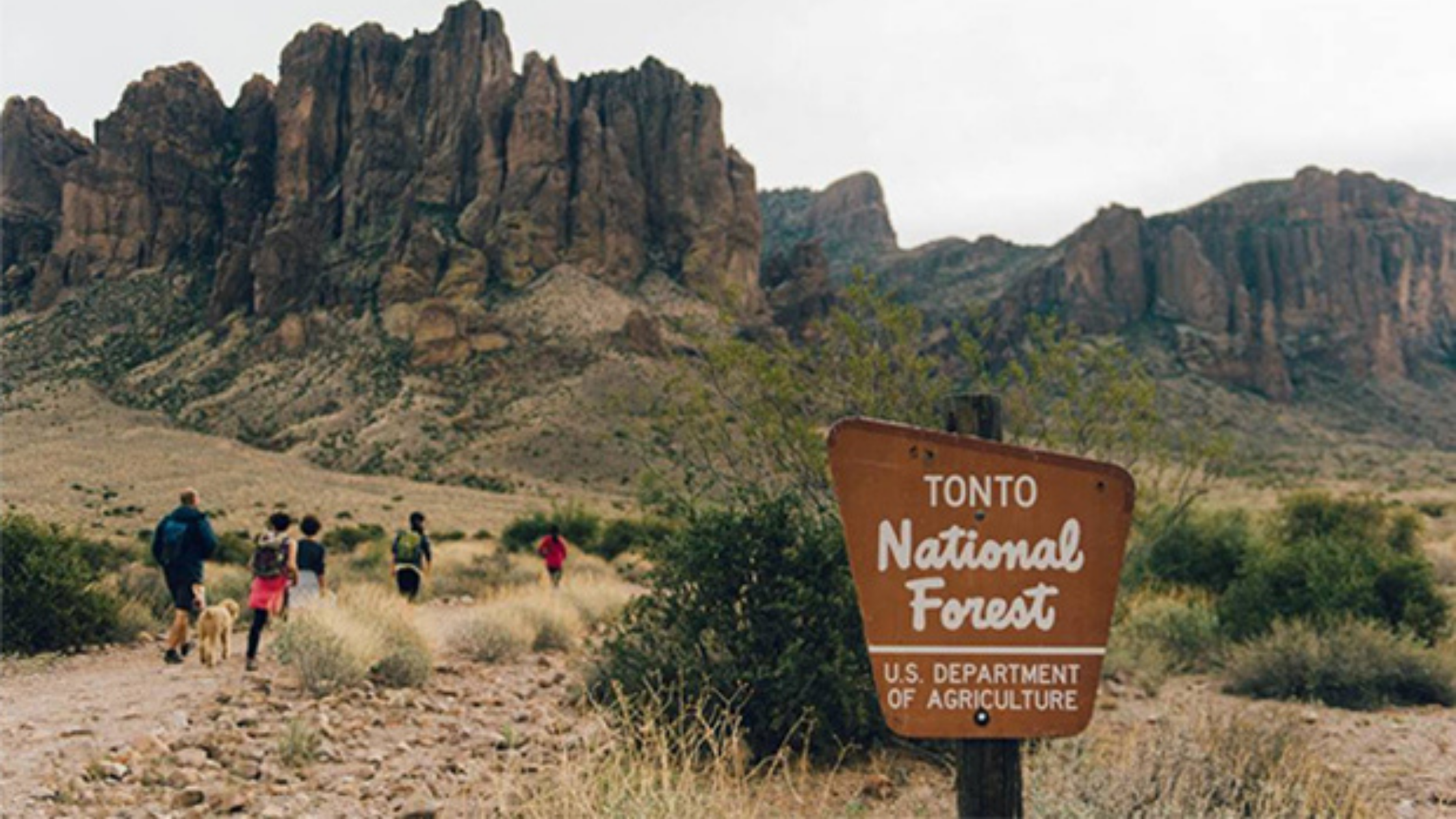 The Tonto National Forest, outside of Phoenix, AZ, embraces almost 3 million acres of spectacularly beautiful country, ranging from Saguaro cactus-studded desert to pine-forested mountains. This variety in vegetation and range in altitude offers recreational opportunities throughout the year, whether it's lake beaches or cool pine forest. As the fifth largest forest in the United States, Tonto is one of the most-visited "urban" forests in the U.S. (approximately 5.8 million visitors annually).
Photo: USFS
Named by President Theodore Roosevelt in 1908 but officially merged in 1996, this 3.3 million-acre forest hosts numerous ghost towns which serve as reminders of the region's mining history. The Continental Divide National Scenic Trail and the Nez Perce National Historical Trail both pass through sections of the forest. In total, there are over 1,500 miles of hiking trails, 50 campgrounds, dozens of lake and river boating access points and even 250 miles of groomed snowmobile trails.
Photo: USFS