10 Parks With Incredibly Rare Plants
National parks are home to some of the most interesting and rare plants on the planet. In some cases, these uncommon plants do not exist anywhere outside of their namesake park.
Here is a list of 10 parks to explore that are home to some incredible plant species that you may not see anywhere else.
With its sword-like leaves, the Haleakala silversword pokes out of the dry, rocky slopes at this Hawaiian park. Having almost reached near extinction in the 1920s due to vandalism and cattle and goat grazing, populations of the plant have since recovered.
Photo: Getty Images
The Guadalupe Mountains violet is known to only exist in Texas's Guadalupe Mountains National Park, where it grows at high elevations in weathered crevices of limestone cliffs. This tiny perennial was first spotted in 1990 when it became a confirmed newly discovered species.
Photo: Z & B Johnson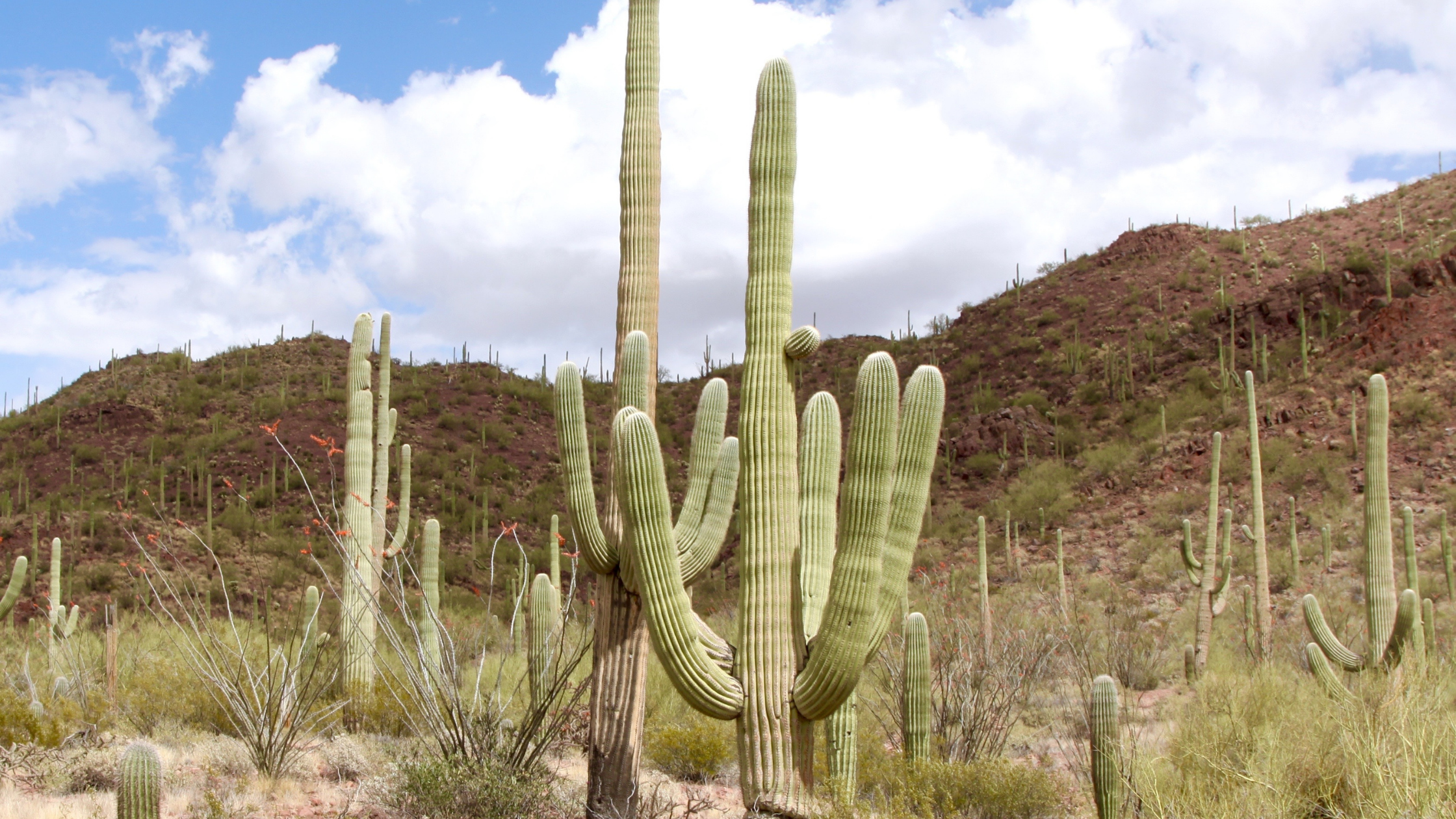 The saguaro cactus only grows in the Sonoran Desert of the U.S. and Mexico. In Saguaro National Park, a saguaro grows between 1 and 1.5 inches in the first eight years of its life and doesn't begin to produce flowers until around 35 years of age. The average life span of a saguaro is 150–175 years, but some plants may live for more than 200 years.
Photo: Getty Images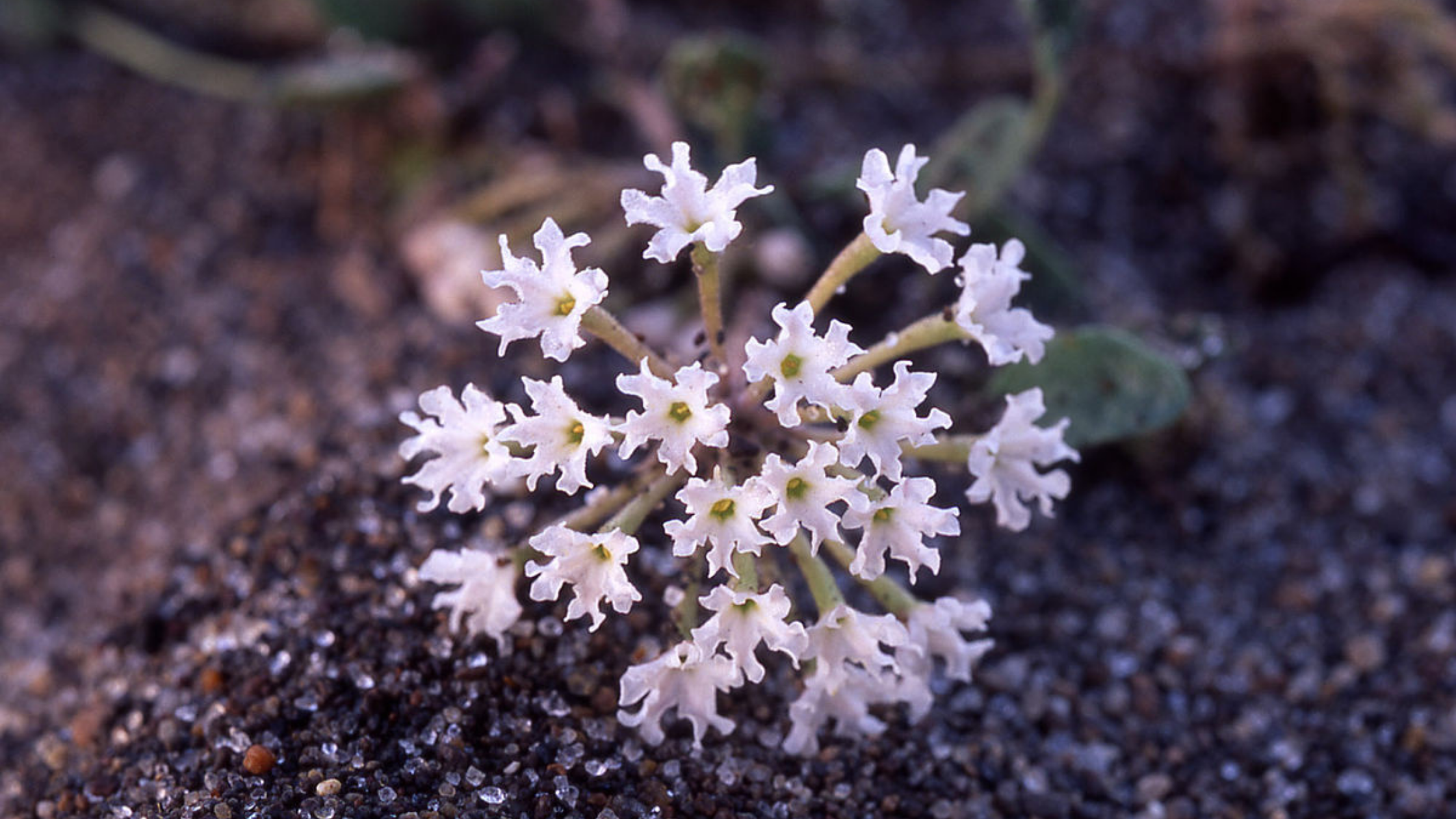 Yellowstone sand verbena occurs only along the shore of Yellowstone Lake inside Yellowstone National Park with the entire occupied habitat being 1.48 acres. One speculation by botanists is that the warmth provided by the geothermal activity in the area enabled this genus to gradually adapt to conditions in Yellowstone; tolerating long, cold winters and using the brief summer to bloom and reproduce.
Photo: Wikimedia Commons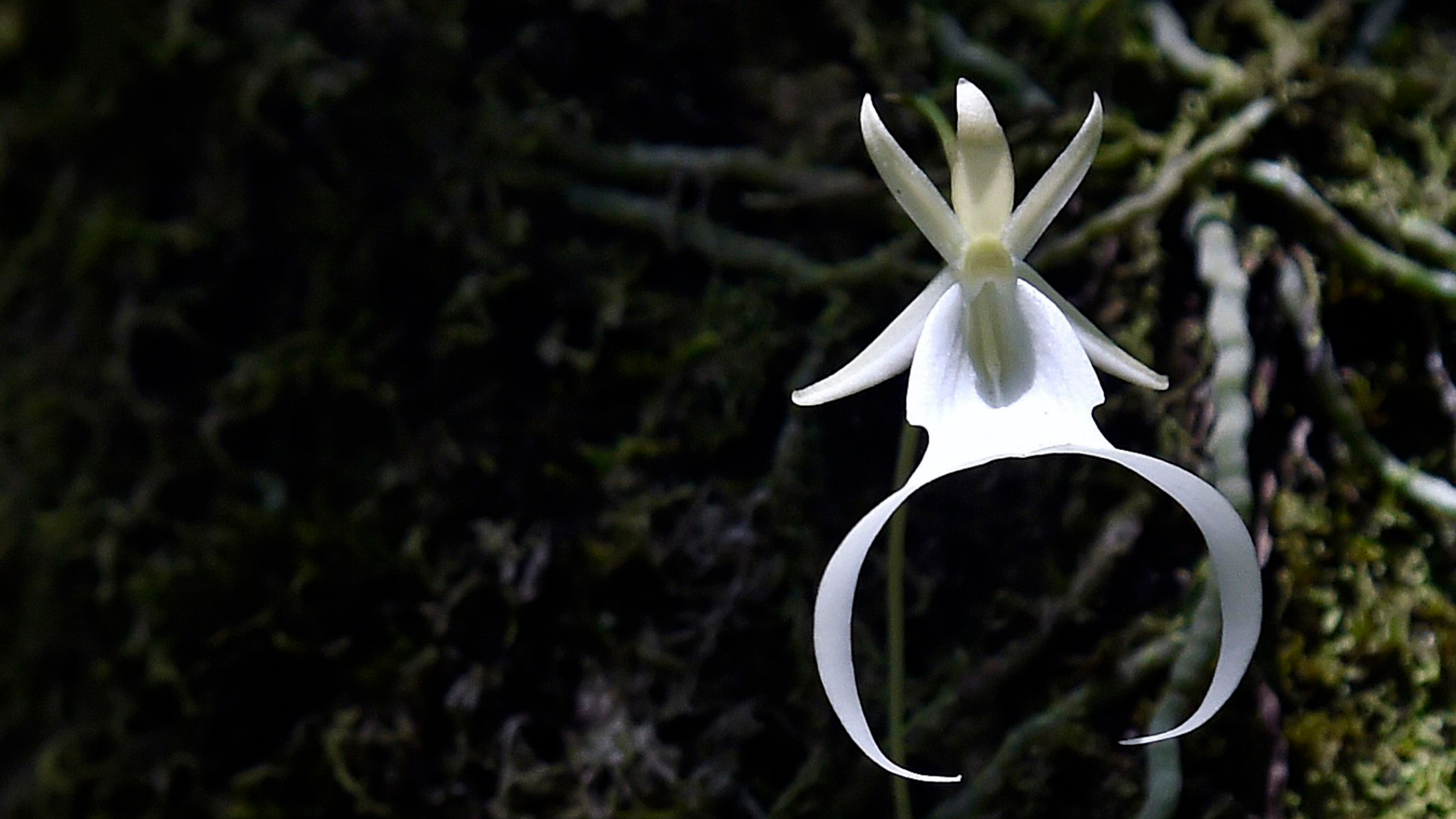 The ghost orchid is protected in many public land areas in South Florida, including Big Cypress National Preserve. This orchid has become a symbol of the South Florida landscape. Like many orchids, the ghost orchid has specific habitat requirements. Unfortunately, due to habitat destruction from human development and over-collecting, populations of this flower have been severely reduced.
Photo: Tree Hugger
Capulin Volcano National Monument is located within a vegetative transitional zone between the Rocky Mountains and shortgrass prairie, supporting a relatively high diversity of habitats for wildlife and plants not found elsewhere in the surrounding grasslands. Capulin goldenrod is a rare plant found at the monument and was first described and collected in 1936. This flower can be found at the base Capulin Mountain where the plant usually sprouts from in-between basalt boulders.
Photo: NPS
The namesake species of Organ Pipe Cactus National Monument, the organ pipe cactus is the second-largest columnar cactus in the United States. These cacti can grow up to 23 feet tall and live beyond 150 years. The Organ pipe reaches maturity at about 35 years; then it begins to produce beautiful white flowers tipped with shades of purple or pink.
Photo: Getty Images
The Yosemite woolly sunflower is an annual herb that belongs to the daisy family. Endemic to California, it is known only from the Sierra Nevada in and around Yosemite National Park.
Photo: Wikimedia Commons
The mountain wood lily is an annual attraction that draws wildflower enthusiasts to Rocky Mountain National Park. These uncommon wildflowers sport orangish-red petals that drop 3 to 4 inches and form a goblet-like bloom. You can begin to look for this meadow flower at the end of June along the lower part of the Cub Lake Trail.
Photo: J. Gabbert
Standing guard over the rim of the Grand Canyon, the tiny, federally endangered "sentry" milk-vetch is a perennial herb that grows on large platforms of limestone within the pinyon-juniper forests. As of today, there are only around 725 known to exist in the wild.