10 Prime And Underrated State Parks For Mountain Biking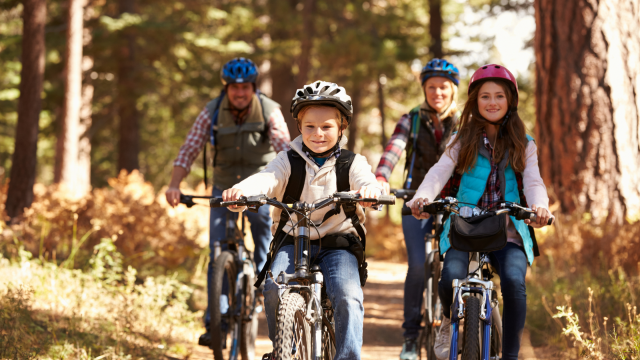 Biking is a great way to explore the outdoors and get some exercise all at once. While national forests, BLM lands, and bike parks often dominate mountain biking's most iconic destination lists, state parks offer unique experiences that put them in their own worthwhile category.
Here is a list of 10 prime state parks for mountain biking.
DEAD HORSE POINT – MOAB, UT
Only 40-minutes from Main Street, this hidden gem has inviting trails and great scenery. Ride along the edge of a towering canyon rim with endless views of La Sal Mountains and Canyonlands National Park.
Photo: Scott Anderson
OLETA RIVER – MIAMI, FL
Located in North Miami Beach, this 12-mile of single track goodness is a local favorite. Expect to ride over plenty of rocks and roots, as well as a few sections of carpet and chain-link fence. This trail will give you an unforgettable mountain bike experience.
Photo: pototo
DOUTHAT – CLIFTON FORGE, VA
This park is a hidden gem in the Appalachian Mountains of south central Virginia. It is located just an hour north of the bike-friendly town of Roanoke, and it is surrounded by over 4,000 acres of George Washington National Forest. Within the park boundaries, you will find over 40 miles of trails to match whatever level of challenge you choose.
Photo: mtberik
LAKE WILSON – SALINA, KS
At Lake Wilson, you can find a solid 25+ miles of mountain biking right off of I-70. It is the perfect trail to hit if you need to stretch your legs from a long drive across the country. The trails take you around the peaceful Lake Wilson and take you over a unique landscape of sandstone cliffs.
Photo: Kansas City Star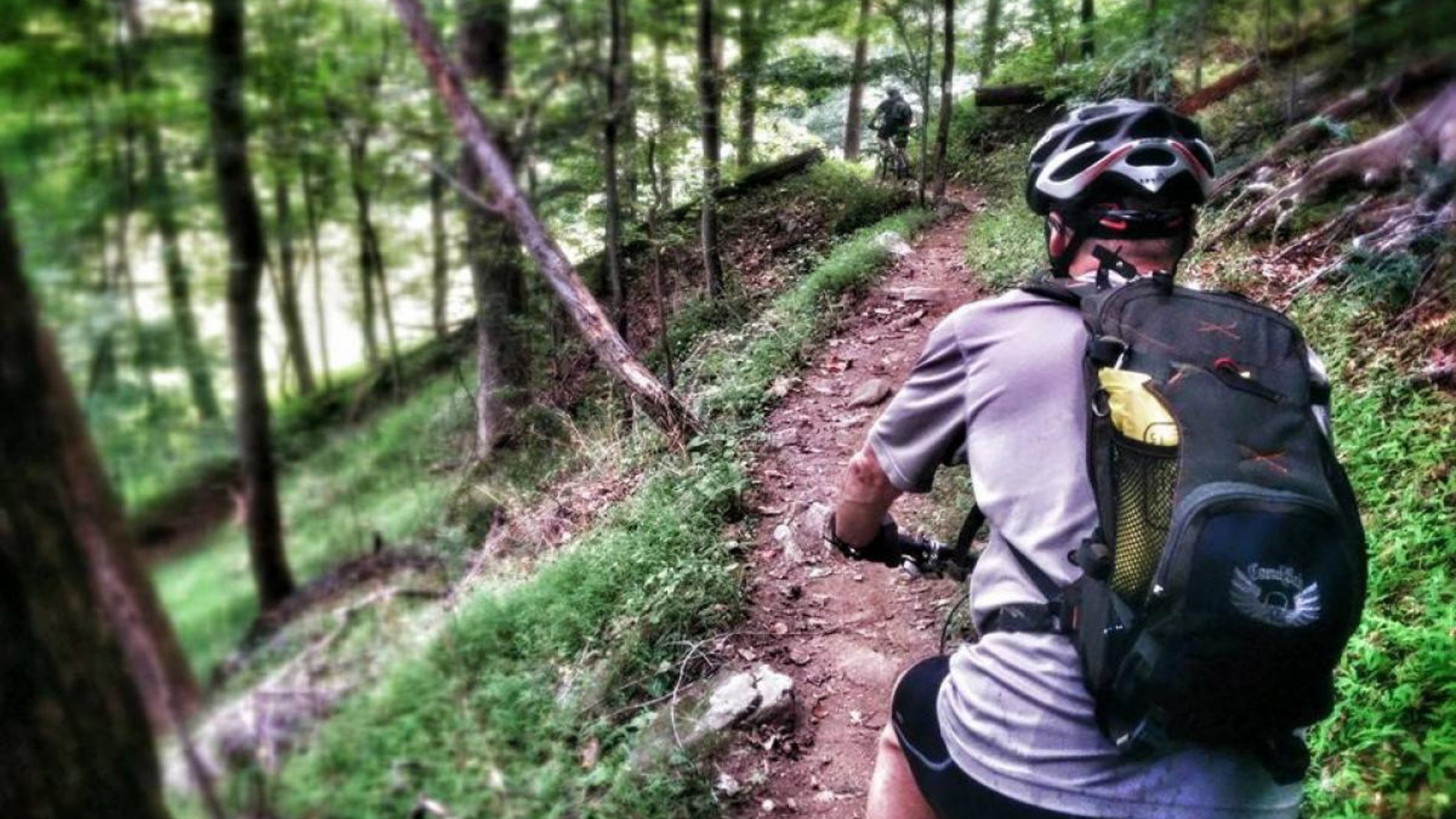 PATAPSCO VALLEY- MARRIOTTSVILLE, MD
Patapsco Valley State Park is a mountain bike experience you will want to cross off your list. Just a short-ride from downtown Baltimore, this 16,000-acre park has become a regional favorite for mountain biking. Enjoy some easy and moderate trails with great features and incredible scenery.
Photo: Kemuel Chavez
PONDEROSA – VALLEY COUNTY, ID
Enjoy some single track fun through Ponderosa Pine forests and along the shores of Payette Lake. The park offers trails for all levels. Be sure to hop on Payette Lake Peninsula Trail for a scenic view of the lake.
Photo: Morgan Giddings, MTB Project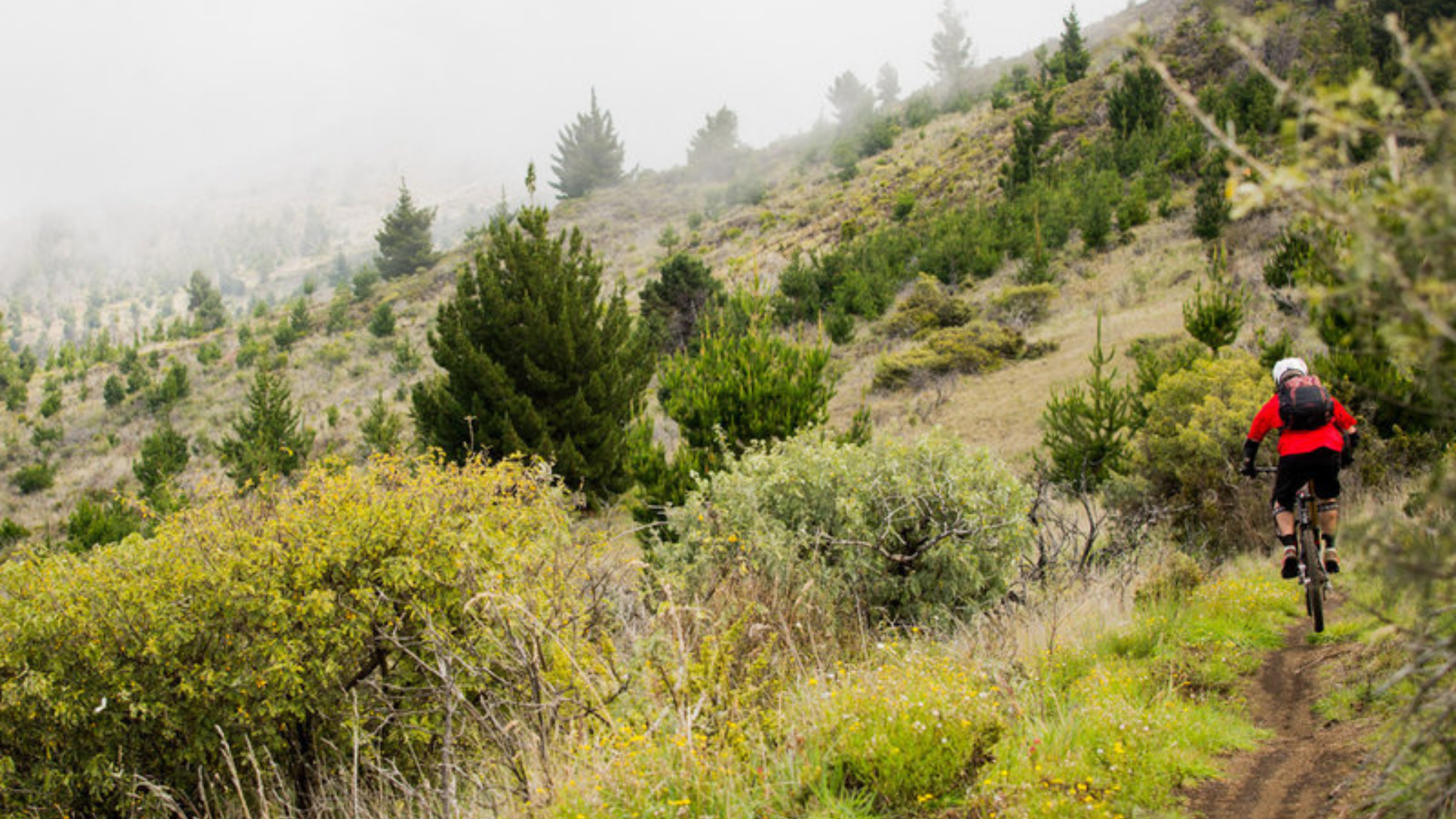 POLIPOLI SPRING – MAUI, HI
This park isn't for the faint of heart. Ride from the edge of a 10,000-foot-tall volcano and drop into a sweet single track surrounded by a mystical cloud forest. Don't forget to bring your full-face helmet and pads!
Photo: Leslie Kehmeier, MTB Project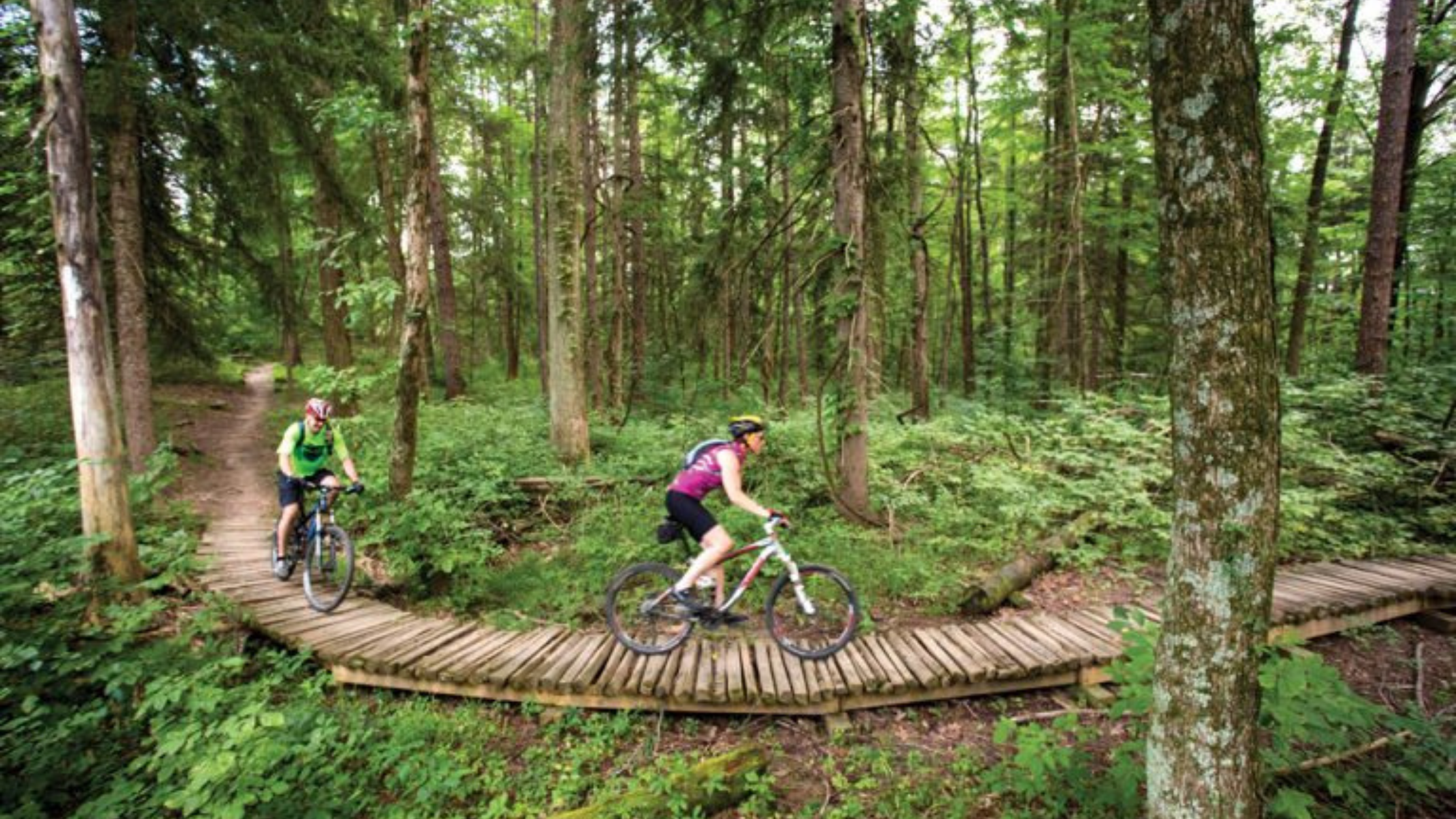 BROWN COUNTY – NASHVILLE, IN
Looking to push the limits of your endurance and technical skills? The trail network at Brown County is just what you are looking for. Brown County boasts almost 30 miles of flowing, technical single track. This trail was selected in 2015 as an IMBA Ride Center.
Photo: Walnut Trail – browncounty.com
OAK MOUNTAIN – PELHAM, AL
Scenic anytime of the year, Oak Mountain will give you a glorious and stellar ride. This park is just a stone's throw from downtown Birmingham and contains over 21-miles of epic trails. Be sure to check out Thunder and Lighting, two new school trails with tons of flow and opportunity for airtime.
Photo: Leslie Kehmeier, MTB Project
CURT GOWDY – CHEYENNE, WY
Located halfway between Cheyenne and Laramie, the landscape at Curt Gowdy will blow your mind. Here you will find a sea of granite and twisted pine trees encapsulate two reservoirs, and a network of routes that spread over multiple riding zones, each with a distinct flavor.
Photo: Brian Smith, MTB Project