A Walk in the Park through Photography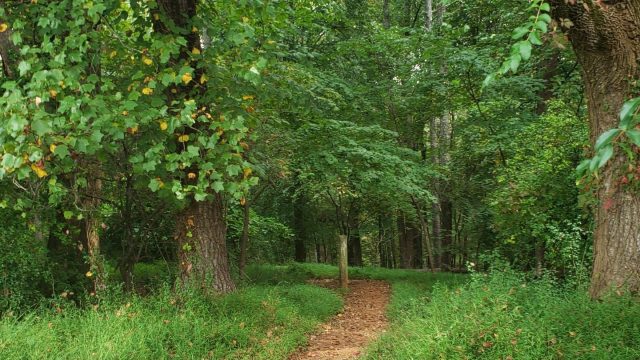 I love to take adventurous walks in the park with my dogs; Zoomer and Mckinsey. We always see something new and exciting each time we go exploring! Recently, I have begun to take some photos of the scenery and animals we see in the parks and on the trails. Photography allows me to remember some of my best adventures and capture the beauty of parks to enjoy when I cannot get outside later. It also has provided some great artwork that my mom has framed throughout our house.
Come along with me as I share some photography from my latest adventure at my local park, Little Mulberry Park, in Dacula, GA. First, as we started down one of the wooded trails, I stopped and let Buddy Bison smell the wildflowers at the entry of the trail. Next on our journey after walking down the red Georgia dirt trail towards the ravine, we come upon two stunning trees.
I loved the first one on the left because the sun was shining right through making the leaves and tree a great contrast of dark and light in the photograph. The other tree is actually one of the oldest and biggest trees in that park. It is amazing to see the strong trunk and strong branches that grow from it.
After that, we found a cool tree that had been split, possibly by lightning. The side part of the tree had fallen leaving it open for mushrooms and grasses to grow on it, creating a little thriving ecosystem. This tree was explored by Buddy and the dogs. They ran right to it climbing on everything they saw. Buddy Bison found a mushroom and we took a quick photo.
Next, the dogs saw a local squirrel gathering some nuts. Then, despite the noise of the dogs, I was able to get close enough to a vibrant blue and orange butterfly that was resting on a plant nearby. As we approached the lake area of the park, still in the shade, I was able to get an amazing shot of a heron looking for some fish. I enhanced the background on this with my camera settings.   It was a quick moment because the dogs wanted to go faster as we ran around the lake enjoying the great fresh air!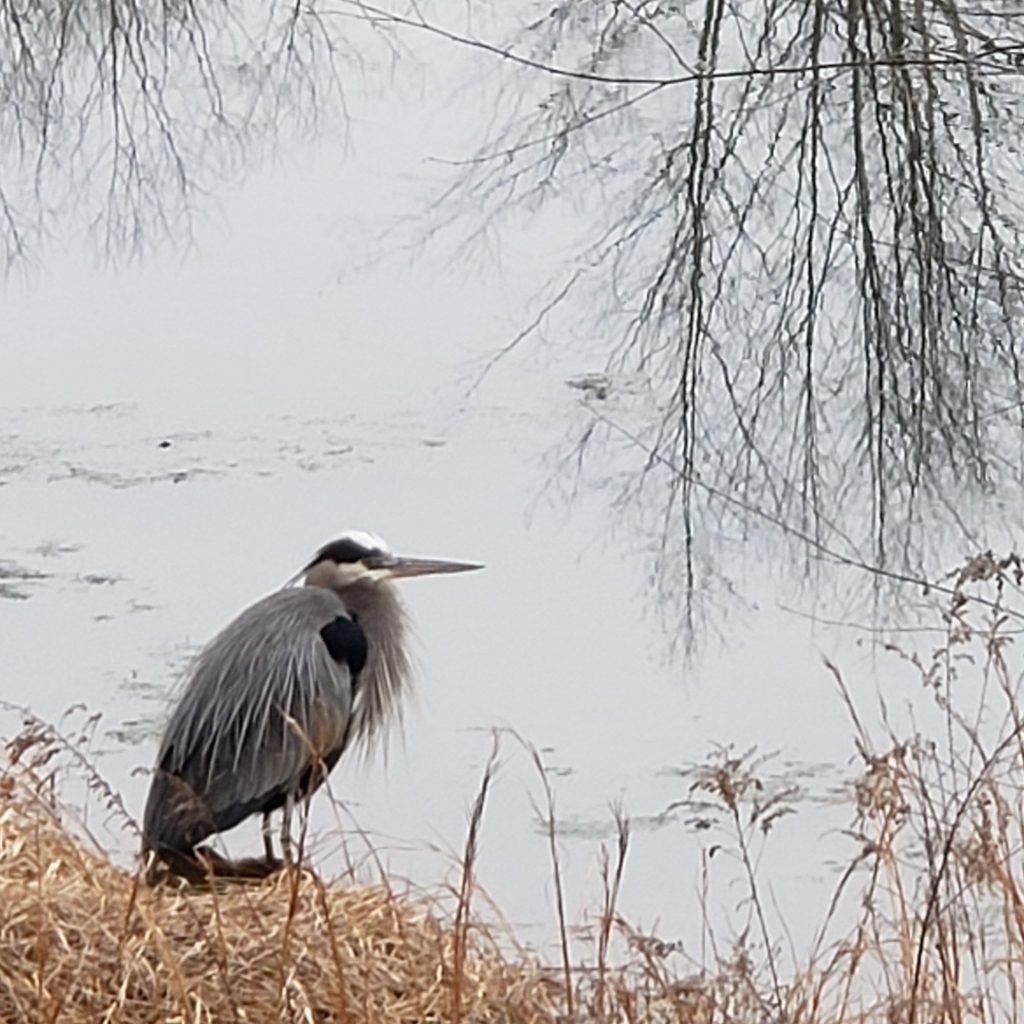 Finally, we all sat down after a long walk to take a picture of our adventure crew. Seeing all these photos I hope that this will encourage you to go out and explore all the parks around you. One thing to remember is that every photo has a story. GO EXPLORE.