Conquering Currents: Students Facing Fears During Canoemobile Adventures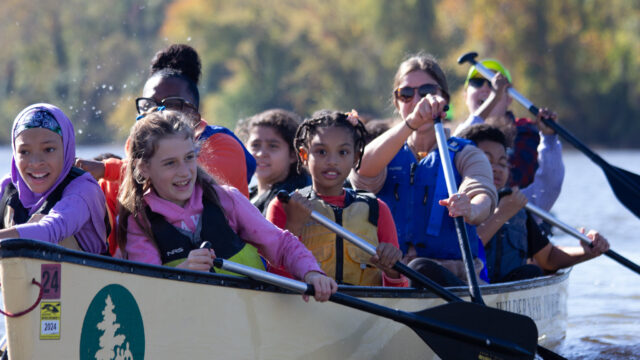 During October, when the mornings are crisp and the colors of fall are emerging, 1,200 elementary and middle school students from the Washington, DC area gathered along the banks of unfamiliar rivers. Surprising to them, these hidden treasures were nestled right in their own backyard. The sun bathed the water in golden light, and nearby trees rustled with leaves. Yet, a sense of nervous anticipation hung in the air, evident in the students' expressions. For many, these rivers were a mystery waiting to be uncovered. With wide eyes filled with both excitement and anxiety, they were about to embark on an adventure, ready to face their fears during the annual Canoemobile program.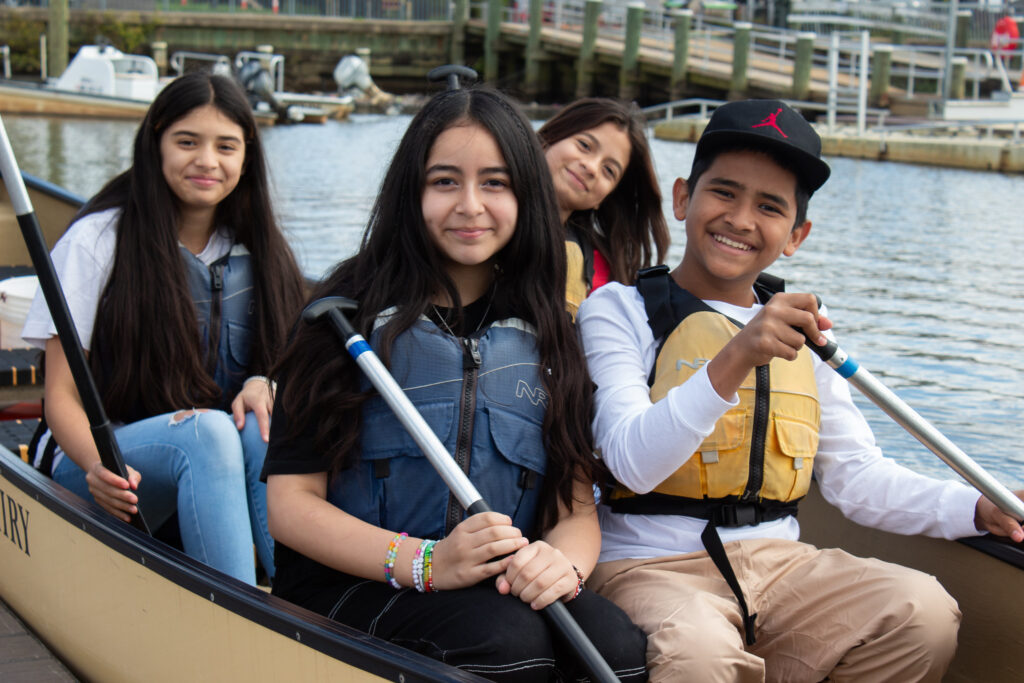 Each year, we welcome Wilderness Inquiry guides and their 24-foot, 10 passenger canoes from St. Paul, Minnesota to Maryland and Washington, DC. This special event educates students about their local watershed, inspires them to be good stewards of these unique waterways, and promotes healthy lifestyles through outdoor recreation. The DC-area Canoemobile was held at three parks this year, Anacostia Park (Washington, DC), Bladensburg Waterfront Park (Bladensburg, MD), and Marshy Point Nature Center (Middle River, MD).
"The Canoemobile [trip] left an indelible mark on our fourth-grade students. For many, it was their inaugural canoeing experience, and navigating the Anacostia River became a thrilling adventure and a significant rite of passage. The expertise and care displayed by the Canoemobile team ensured a safe and enjoyable outing, allowing our students to gain confidence and a newfound appreciation for nature and water conservation… Their enthusiasm and interest in future canoeing adventures speak volumes about the trip's success."

James Jackson, Beers Elementary
In addition to paddling on the water, Canoemobile included hands-on activities back on land. Over the course of the two weeks, 11 park and nonprofit partners, including the National Park Service, came out to lead educational stations and hikes for the students, furthering their knowledge of the river ecosystem, and public lands and waters.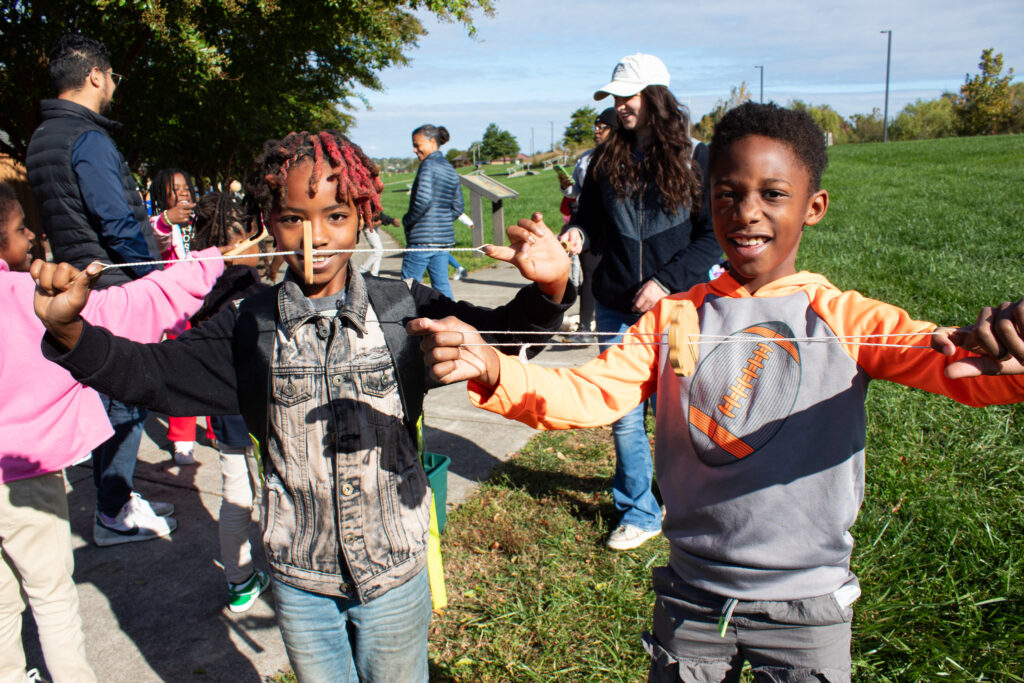 "This was such an incredible experience for our students! This was the first time many of our native-DC students had been on the Anacostia River. Many of them had fears of the water, and specifically of tipping over, but they all overcame those fears after the reassurance and thorough training done by the Canoemobile leaders. They learned a lot about where the water came from, and also had tons of fun exploring and "racing" other groups in the canoes. We are so grateful for this experience and the excellent programming that was planned."

Cece Mulhern, DC Bilingual Public Charter School