Celebrating Military Families: Exploring Nature and Science at Mount Rainier National Park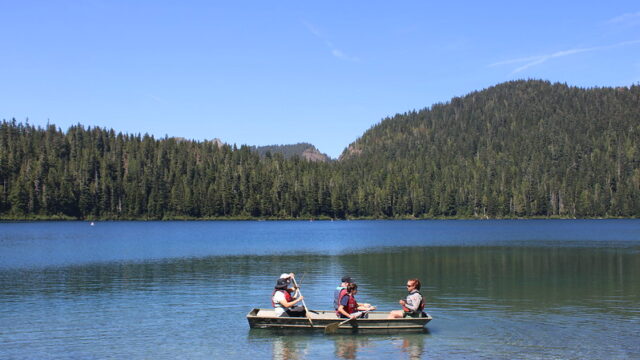 This summer, the National Park Trust, National Park Service (NPS), and Our Military Kids joined forces to host an engaging event for military personnel and their families at Mount Rainier National Park in Washington State. The day focused on aquatic citizen science at Mowich Lake, the park's largest and deepest lake. Families began their day by understanding the park's efforts to monitor the lake's health, exploring its significance in climate change and biodiversity studies.
In the afternoon, families donned rubber boots and actively participated in the search for various aquatic organisms inhabiting the lake, working alongside park biologists. Additionally, participating military families were honored with their Interagency Military Annual Pass, granting them one-year access to over 2,000 federal recreational sites, including all National Park Service sites, for current military members and their dependents.
This event at Mount Rainier National Park marked the second of four planned outdoor recreation events in 2023, spanning national park sites across the country. Other event locations include Assateague National Seashore, MD, Biscayne National Park, FL, and Cabrillo National Monument, CA. The initiative aimed to provide valuable outdoor recreation opportunities, fostering a connection between military families and the natural wonders of our national parks.