Exploring Smoky Mountains National Park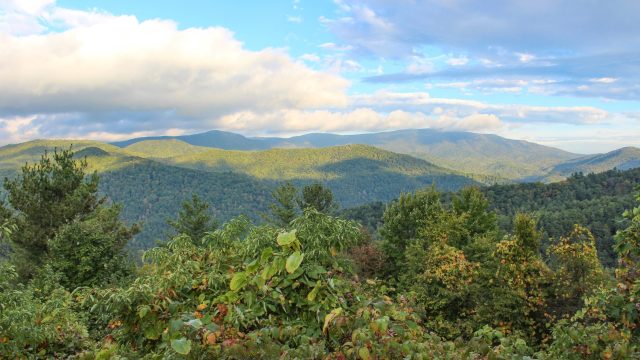 In November, I visited Great Smoky Mountains National Park (TN) with my family. We hiked two trails of the 150 trails inside the park.
The forest trail that I hiked was the Storybook Trail. It is a special trail that has signs with pages from the book, "We Are Grateful Otsaliheliga" by Traci Sorrell. The story tells about the Cherokee people who lived in this part of the park. As we walked the trail, each page (sign) taught us about the seasons and how the Cherokee live, survive, and celebrate their heritage, in the past and now. My favorite part of the trail was the water. From the story, I know the Cherokee also cherished this valuable resource.
The second trail that we hiked was the Mountain Farm Trail. On this trail, I saw several log buildings that were originally throughout the park. They were moved near the Oconaluftee Visitor Center to preserve the history of the early settlements inside the park. My favorite part of this trail was the hogs on the farm. I wish my parents would let me have a pet pig.
Both of these trails are easy hikes great for small children and people who may not be able to hike for a long strenuous hike.
I had a great day visiting Great Smoky Mountain National Park. I hope to go back soon and hike more trails with my family as I discover more about my home park.