Homeschooling with our National Parks
As a homeschooler, I think that National Park Service site visits are an exciting way to learn. There are many historical sites throughout our nation. Every kind of science can probably be found at a national park. Today, I am going to share how my family has used the parks for the last seven years to homeschool my brother and me.
The first thing we do is start planning our trip. Mom maps it all out. Then we discuss the park we will be visiting. It could be through a history lesson or a science lesson. When we arrive at the park, we pick up a Junior Ranger book and a park map at the visitor center. If the park has a theater, we watch the movie first, which is helpful in getting an overview of the park. After the movie, we check out the exhibits. I like it when the exhibits have something that I can touch like cannonballs, shells, bones, or fur. Next, we go on a hike if there is one available. It is nice to get out there and discover what it feels like to be inside the park. One of my favorite things to do is participate in a ranger-led activity.
When I was at Gettysburg National Military Park (PA ), I got to be a soldier in costume with a replica gun and prepared for battle. The park ranger was our leader and taught us to protect ourselves in battle. It was so cool! Then when I was at Andersonville National Historic Site (GA), I was a prisoner. I had to go through many struggles while there to discover that I was released but unfortunately, my brother, like many Union soldiers, didn't make it. At Voyageurs National Park (MN), I went on a canoe ride with French-Canadian beaver trappers to learn about their trade of long ago. At Grand Canyon National Park (AZ), I went on a hike with a ranger into the canyon. I discovered that the Grand Canyon was once a part of the ocean floor. Also, at a campfire story in Grand Teton National Park (WY), I learned that the cute little Pikas eat the brains of birds. YUCK!
While I am doing all of these cool activities, I am working on my junior ranger book with my mom. Once I have it finished, we head back to the visitor center.
At the visitor center, I meet with a park ranger to review my junior ranger book. Sometimes they ask me questions about what I learned at the park or what was my favorite activity. Once they check all my answers in my book, the ranger has me raise my right hand and take the Junior Ranger Pledge. They sign my certificate and I receive a Junior Ranger badge or patch. I am very proud to be a junior ranger.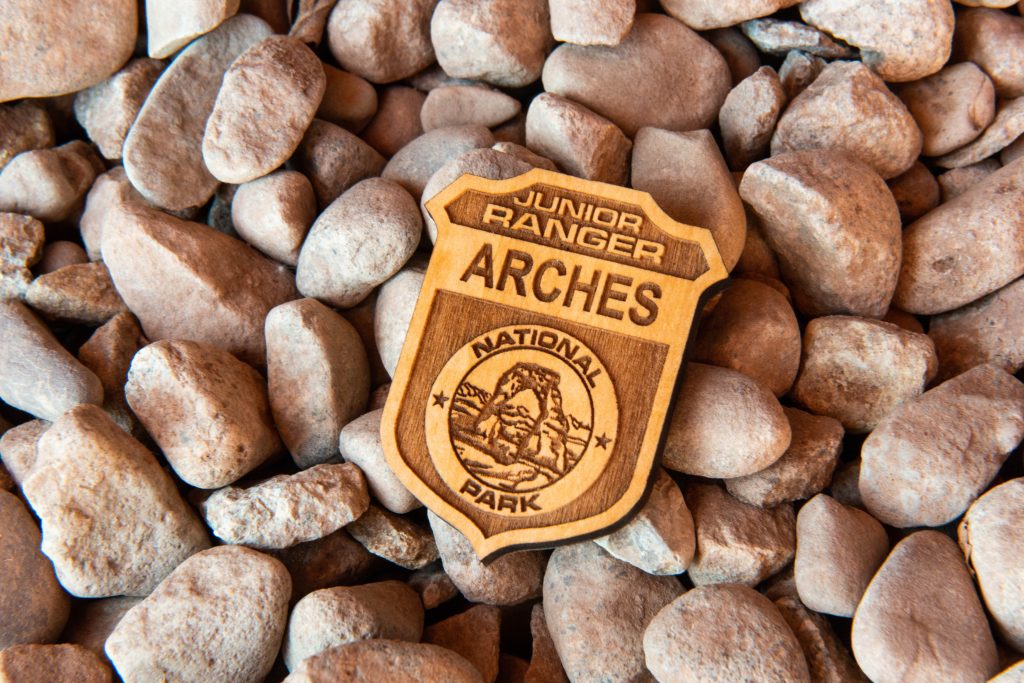 Becoming junior ranger counts as a homeschool lesson because I am learning. I have learned about wars and battles, Native American culture, early pioneer life, geology, oceanography, botany, and even space science! Learning history and science with the national parks is better for me than just reading it from a book because I get to use all my senses and ways of learning so it makes it easy for me to remember.
My mom uses several resources to plan our national park visits. Here are some of them so you can learn more about the parks and how you can use parks in your education, even if you aren't a homeschooler.