Join Me for National Public Lands Day!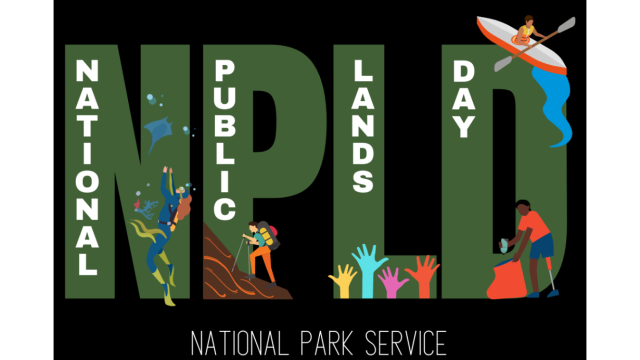 Everyone knows that there are holidays for everything. National Pizza Day (February 9th), Pi day (March 14th, aka 3.14), and so many other lesser-known or "hidden" holidays. But most people don't know how many hidden holidays there are within our National Park Service. An upcoming day of significance created by the National Environmental Education Foundation is National Public Lands Day which takes place on September 24th, 2022.
What is National Public Lands Day, you may ask? National Public Lands Day is a day dedicated to restoring and preserving all types of public lands. This may include national parks, local parks, small pieces of nature, and so much more! This day is important because it is a special day in the year to focus on your appreciation for all public nature spots, not just the national parks.
The main message of this event is to get out and volunteer. In fact, this day is the largest single-day volunteer event for public lands in the nation! The theme for this year is "Giving Back Together", which is so important, especially in this case of protecting and preserving our parks.
I highly encourage anyone reading this to join me and get involved on the 24th! Do your part in saving all the nature around you! The best ways to get involved are by visiting a national park, taking part in volunteer work, or just visiting and showing your appreciation for public lands. You can see all National Public Lands Day events here and make sure to post on social media to spread the word using the hashtags, #NPLD and #NPSVolunteer!