Miami Military Families Bond Through Fishing at Biscayne National Park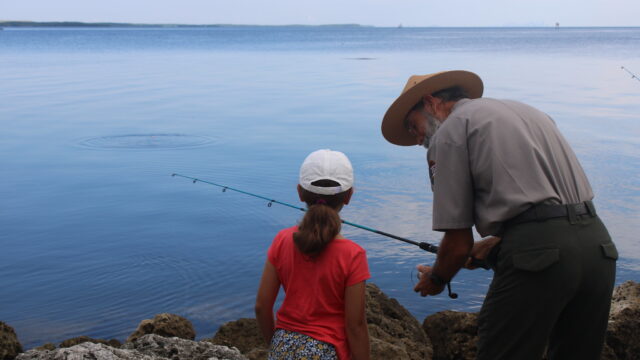 Back in September, military families were treated to an exciting day of fishing at Biscayne National Park in Florida, thanks to a collaboration between the National Park Trust, National Park Service (NPS), and Our Military Kids. This partnership aimed to provide National Guard, Reserve, and post-9/11 combat-injured service members and their families with access to outdoor recreation opportunities in national park sites across the country. The day began with an educational session about the park's natural and cultural history, followed by fishing lessons from local experts. Families then embarked on a fishing adventure in Biscayne Bay, enjoying hours of catch-and-release fishing, sightseeing, and soaking up the sun and salt air. This event marked the third of four outdoor recreation events scheduled for 2023 at national park sites, with other locations including Assateague National Seashore, MD, Mount Rainier National Park, WA, and Cabrillo National Monument, CA.
The initiative, funded by the NPS and facilitated by the National Park Trust and Our Military Kids, not only provided a memorable day for military personnel and their families but also highlighted the importance of fostering connections with nature and building community bonds. Through these events, families were able to enjoy the great outdoors, learn new skills, and create lasting memories, reinforcing the invaluable role national parks play in promoting recreation, education, and family well-being.