On the night of December 10th and early morning on December 11th my hometown of Bowling Green, Kentucky was hit by three powerful tornados. I remember being woken up by my mom in the middle of the night, sirens and the weather radio going off in the background. We all ran downstairs and hid under the stairs. It was really scary. I haven't ever been in a tornado that I remember. So, it was scary. We listened to the radio as the three tornados hit different parts of town. I could tell that it was not going to be good.
For the next couple of days, my family and I did all that we could to help out. My school, Rich Pond Elementary, was asking for donations to help some of the kids that went to my school. They had lost their homes and needed help. We went and got gift cards so they could go buy clothes and get food to eat. I felt really sad that they had lost everything.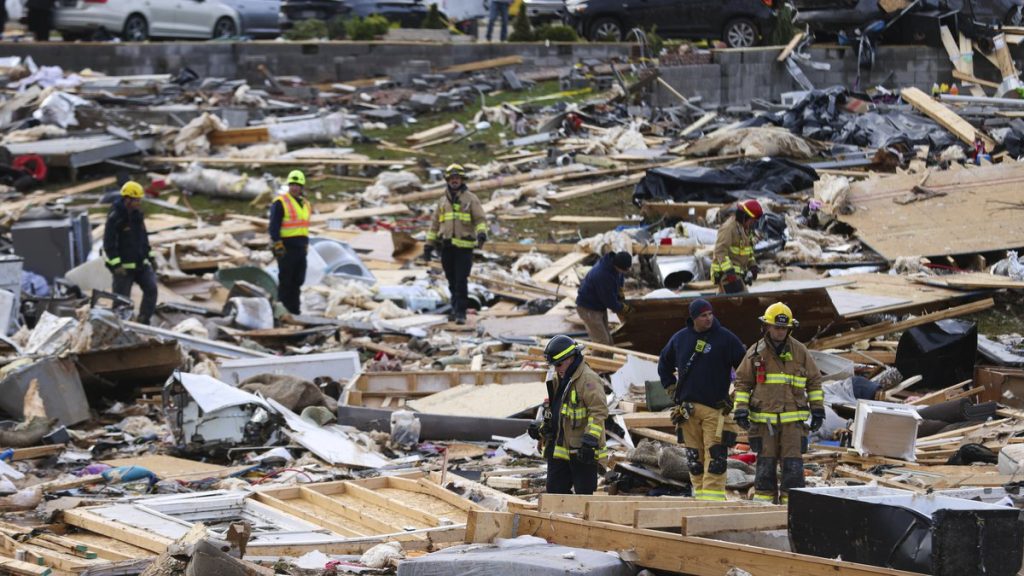 A few days later, when it was safe and roads were back open, we drove past all the damage. It was crazy to see what tornados can do. Homes were lost, cars got destroyed, businesses got hit. Everything downtown got hit hard. I remember one store lost its roof and walls, but all the stuff on the shelves was just sitting there like a normal store untouched. It looked like a scrapyard throughout areas of town. Hundreds of homes were gone and thousands of people were now homeless.
That's why I decided to do more and try to help the people that lost their homes. I contacted National Park Trust to see if they could help in any way. I didn't know if they could or not but I thought asking wouldn't hurt. They were more than willing to help out. They sent boxes full of T-shirts and bags full of school supplies.
Once I got the donations from the Park Trust, my family I worked with the Warren County School system on where they were needed the most help. We asked the principal at my school where I should take the donations and he would ask around to see. He called back later and said to take them to Jennings Creek Elementary. My mom called over to Jennings Creek and talked to the principal there. We told him we had lots of donations for him. He was very excited and happy. My dad and I then took the donations to the school. I got to meet the principal and most of the staff that day. It felt really good to take the donations to them. I could tell how happy and excited they were to get them. It made me feel really good to get to help them. The principal at Jennings Creek told us about how he has to drive a bus around to all the hotels to pick kids up every morning just so they can get to school. That really made me think about all those people and how hard it must be to have lost everything. I got to get my pictures taken with all the staff and teachers over at Jennings Creek that day. It is a good experience and kind of sad at the same time. When we left, it felt so go to help those people in need.
Thanks to National Park Trust some students now have notebooks and pencils so they can keep going to school.