Ozark National Scenic Riverways: A Park Less Traveled That Combines Adventure With Folklore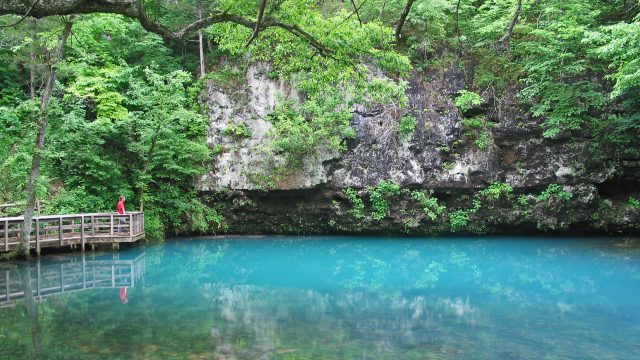 Deep in the Ozark Mountains of Missouri lies a place of ancient beauty and mystical power – the Ozark National Scenic Riverways. With its stunning rivers and winding paths, this park offers activities for adventurers seeking both excitement and folklore waiting to be explored. We are proud to partner with Pacifico on the Pacifico Parks Less Traveled program to encourage everyone to experience and help protect all of America's one-of-a-kind wild places for generations to come. Check out the partnership at discoverpacifico.com/pages/parkslesstraveled.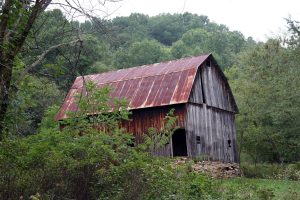 One of the most famous legends from these mountains tells of a river spirit known as the Ozark Howler: a legendary creature that has been supposedly sighted by visitors and locals alike for centuries.
The miles of scenic trails through the Ozark National Scenic Riverways offer stunning views and are usually known for their comforting silence, so it's understandable how a break in this stillness could be unforgettable. It's unusual to have seen the Howler; so many legends come from the echo of its haunting howl through the forests and river valleys.
The Ozark Mountains are home to a surprising number of species, leaving it a true destination for wildlife watchers. So although it's typically described as a large dark-colored animal with glowing eyes that might be a type of big cat, others believe the Howler is an undiscovered species. Regardless of its identity, it has become a symbol of mystery and fear in the region and is the subject of countless legends.
While the Howler is sometimes considered a dangerous creature that can bring bad luck, some locals view it as a protective spirit that watches over the land and its occupants. Perhaps its haunting howl can be seen as a warning against harming the natural world and a reminder to honor the power of the land.
The legends and folklore of the Ozark Mountains add to the adventure of exploring this less-traveled park. As visitors participate in the park's recreational activities, such as hiking along scenic trails, fishing in the crystal-clear waters, and camping under the starry night sky, they should keep an ear open for the call of the Howler, and remember they are under its watchful eye.
From now until May 31, visit a Park Less Traveled (like this one, or any national park), for your chance to win a $10,000 park experience, curated by us! Share a photo of your adventure on Instagram using #PacificoParksLessTraveled, #PacificoSweepstakes, #21+ and tag and follow @PacificoBeer. Need some park suggestions, visit the link: discoverpacifico.com/pages/parkslesstraveled.
NO PURCHASE NECESSARY. Open only to legal residents of the 50 U.S. and D.C., 21 or older. Starts 12:00 AM ET on 4/25/23 and ends 11:59 PM ET on 5/31/23. The Pacifico Parks Less Traveled Sweepstakes is sponsored by Crown Imports LLC. No alcohol awarded with prize. Void where prohibited. For complete details, see Official Rules at rules.dja.com/pacificoparks.