Reflecting on 2019 with Ambassador Bryan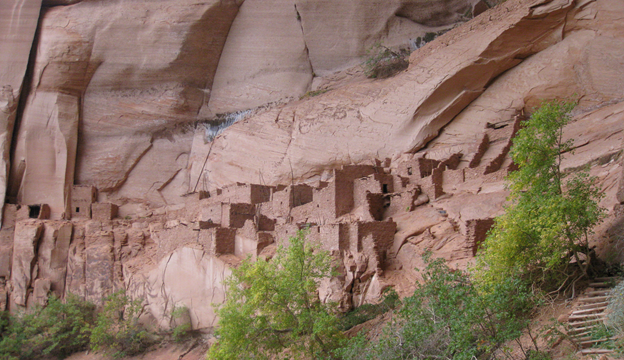 January is a great time to reflect on the past year and to set goals for the coming months. Thirteen-year-old Buddy Bison Student Ambassador Bryan spent 2019 living in Arizona, in the Navajo Nation, and will move to Washington, D.C. in 2020. Check out his park-based reflections and resolutions for the new decade below.
"Moving out to the reservation from Florida was a huge culture shock. While living there I started volunteering at Navajo National Monument. I was taught a lot about the culture of the Navajo Nation and a lot about the American Southwest. One of the main things I learned was how sacred our natural resources are. The Navajo treasure their resources more than anything. There has been a long drought that has affected the area for many years. I spoke with a local elder who has lived in the area for their life, and he told me many years ago there used to be feet of snow but now there have been only a couple inches each season. I learned to use less natural resources and to preserve them as much as I can.
I am moving to Washington D.C. this year. I have learned to live with less material things and not take things for granted that other kids might, like just walking across the street to a store. I have had the privilege of traveling to all mainland National Parks already, and for 2020 I will be focusing on all the great history of our nation's capital.
I also hope to get more local schools out to visit National Parks and to help other kids learn about the Buddy Bison School Program. One of my other goals for 2020 is to volunteer at the White House Visitor Center."