Sacramento State Students Bike Angel Island
On September 30th, 2023, Annalesie and I had the amazing opportunity to take some of the Sac State students on a biking tour of Angel Island. This trip with Peak Adventures highlighted how close Sac State is to the breathtaking city of Tiburon, CA, and provided an intimate and beginner friendly bike ride. The experience itself was not only educational, but something that you can't replicate.
We embarked on a memorable biking adventure, exploring the picturesque landscapes that Tiburon and San Francisco had to offer. This exclusive trip was tailored for Sac State students, offering a refreshing change of pace. What made the experience truly special was the camaraderie among the students—some were already friends, and it was incredibly rewarding to connect with them and expand their social circles. During the trip, we encouraged everyone to capture moments and interact with fellow participants, fostering a warm and welcoming atmosphere. Our goal was to transform the space into a friendly, inviting environment, rather than an intimidating one. For many students, this excursion marked their first venture beyond Sacramento, sparking a sense of curiosity that elevated everyone's spirits. Many of us, including me, were riding the ferry for the first time! We aimed to introduce them to a world of outdoor wonders while sharing the enchantment of this alluring island.
Being from diverse backgrounds and pursuing different majors, Sacramento State students are fortunate to be in close proximity to a multitude of state and national parks, a privilege not all college students have. As ambassadors, our goal was to emphasize this unique opportunity to our fellow students. By sharing our own experience with the National Park Trust, we sparked a newfound interest among many students, paving the way for even more exciting adventures in the future.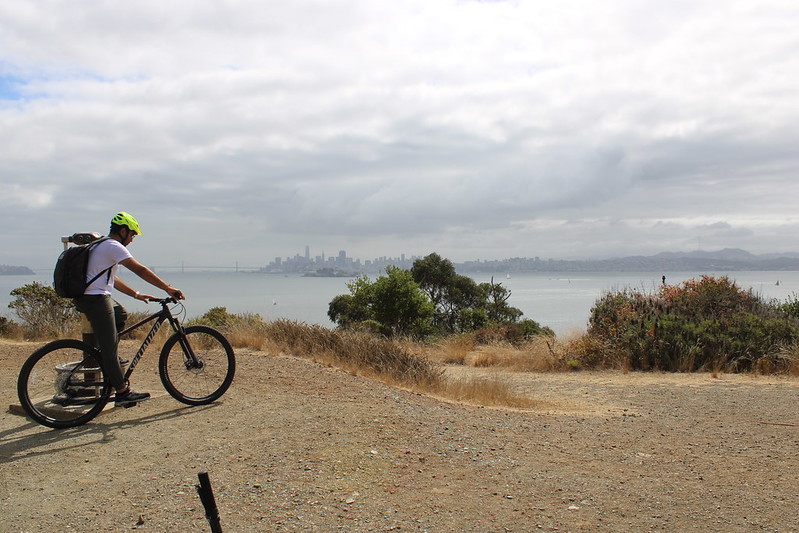 The first Sacramento State Peak Adventures trip, sponsored by the Park Trust, proved to be a resounding success and a truly fulfilling experience. We are optimistic about the prospect of more adventures in the future, as they align perfectly with our mission of diversifying outdoor experiences. Our aim is to make these adventures accessible and affordable, fostering a greater sense of inclusivity for everyone involved.