Ideas for Spring Time Fun in our National Parks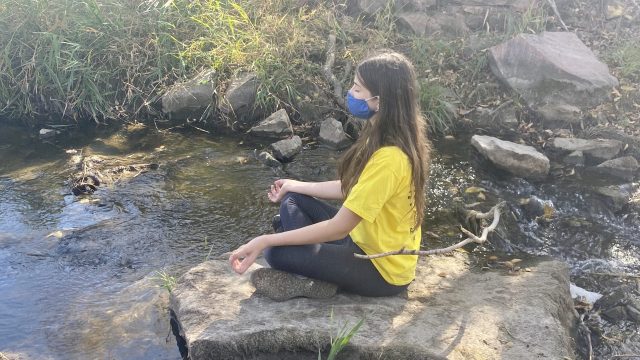 The snow is starting to melt where I live, and that means I will soon be able to put away my snow boots and start hitting dry trails. That has inspired me to write a list of some of my favorite activities to do in our National Parks.  Here they are:  
1) Hiking! Did you know that National Parks have more than 21,000 combined miles of trails? You can find one near you by going here: https://www.nps.gov/subjects/trails/where-can-i-hike.htm.  
2) Canoeing. We just got a new canoe. My Dad likes to do catch-and-release fishing from a canoe and I like to steer. We have just taken the new one out in Iowa, and I look forward to taking it to Minnesota this summer. If you are looking for a National Park to bring your canoe to, go here (scroll down for the canoe list): https://www.nps.gov/subjects/watersports/visit.ht.  
3) Photography. I like taking photos of nature such as birds, waterfalls, and trees. My favorite place (so far) to photograph was Badlands National Park in South Dakota. Want some inspiration? The National Parks has collected some beautiful images here: https://www.nps.gov/nature/photogallery.htm. 
4) Yoga and Meditation. The calming exercises really help me. You can do this anywhere – but outdoors is especially calming.  My favorite place to meditate is near water as I did at Pipestone National Monument in Pipestone, Minnesota. I meditated on a rock in the middle of a shallow stream. For yoga, you will want to be on dry land. Here are some examples of yoga poses: https://www.youtube.com/watch?v=KAT5NiWHFIU.  
5) Stargazing! Once you get away from the city lights, you will be amazed at how many stars there really are! Visit here to find a list of parks that have a great view of the constellations: https://www.nps.gov/subjects/nightskies/stargaze.htm 
No matter which parks or historic landmarks you visit this summer, please help Buddy Bison and me keep them clean. A few times a year, Buddy Bison and I clean up trash at local parks and we always fill a trash bag! If everyone puts trash where it belongs, we can keep the land and water clean for the plants, animals, and trees that live there.