Military Survivors Get Out to National Forests
Throughout 2021, we partnered with Tragedy Assistance Program for Survivors (TAPS) and the U.S. Forest Service to support families who lost loved ones in the line of duty. By providing outdoor experiences at three national forests, we are helping to care for the families who have made the ultimate sacrifice for our country.
See below to read more about these trips:
Shawnee National Forest in Illinois
In late April, participants spent four days improving their canoeing skills in Shawnee National Forest (IL) while forming close bonds with one another. In reflecting on their experiences, one survivor said, "This program allowed me to talk about, miss, cry over, and honor my son in a place that was safe and understanding, but at the same time allowed me to laugh, relax and feel so very positively challenged."
Other survivors agreed that the opportunity to spend time outdoors allowed them to find inner healing and develop a relationship with the Shawnee National Forest that will last a lifetime.
Chugach National Forest in Alaska
Last July, TAPS offered two experiences in Chugach National Forest (AK), where survivors learned to paddle, visited local museums, and hiked the forest's iconic Gold Star Peak. This provided a way of honoring fallen loved ones. Not only was this a valuable time of healing from loss, but it was also life-giving after a challenging year of the pandemic. Another survivor said, "It restored a little sense of control in my life. This trip came at a valuable time after being shut away and largely homebound during quarantine, the sadness of losing a friend to COVID and the very real fear of losing more precious people… This trip helped restore my sense of adventure."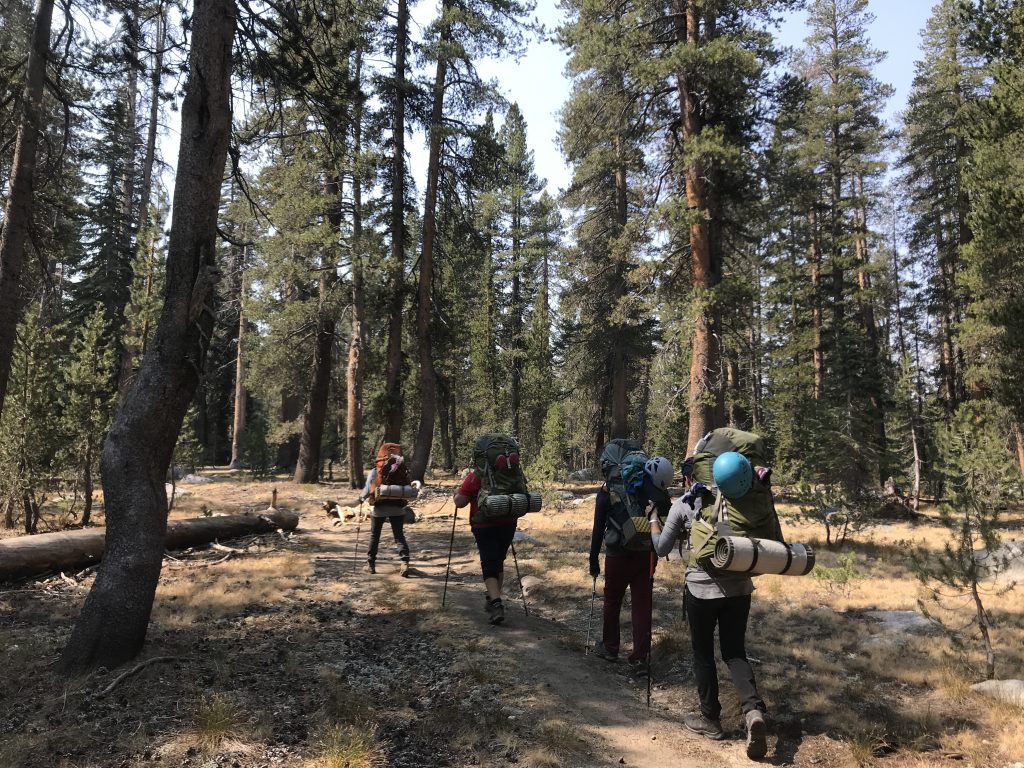 Sierra National Forest in California
Finally, in the Sierra National Forest, survivors were able to participate in a rigorous 5-day backpacking trip where they learned all sorts of skills to thrive in a demanding environment. Commenting on their experience, a survivor remarked that, "This outdoor adventure gave me an opportunity to reflect on my new normal. It's always a pleasure to be surrounded by other survivors who 'get it.' I got outside my comfort zone, which helped me to slowly move forward. It's so refreshing to be able to be vulnerable and know people understand."
Experiences like these are making a big difference in the lives of people who have lost so much. We are proud to be able to support military families and to continue this partnership throughout 2022.
*To learn how you can support this work, contact Ivan Levin, Director of Strategic Partnerships and Communications at ivan@parktrust.org.
About Tragedy Assistance Program for Survivors
The Tragedy Assistance Program for Survivors (TAPS) is the national organization providing compassionate care for the families of America's fallen military heroes. TAPS provides peer-based emotional support, grief and trauma resources, grief seminars for adults, Good Grief Camps for children, casework assistance, connections to community-based care, and a 24/7 resource and information helpline for all who have been affected by a military death. Services are provided free of charge. TAPS has offered support to more than 100,000 surviving family members of our fallen military and the caregivers assisting them since 1994.