TSU Students Cast Their Lines at Stones River National Battlefield
Tennessee is home to many outdoor oases, and many of those spaces have yet to be discovered by Tennessee State University students. To expand students' knowledge about the outdoor spaces in Tennessee National Park Trust x HBCUs Outside held a fishing trip for TSU students. They embarked on a fishing trip during the spring semester on April 8th, 2023. The event began at 10:30 am as students boarded transportation to Stones River National Battlefield in Murfreesboro, Tennessee, about thirty minutes from TSU's campus.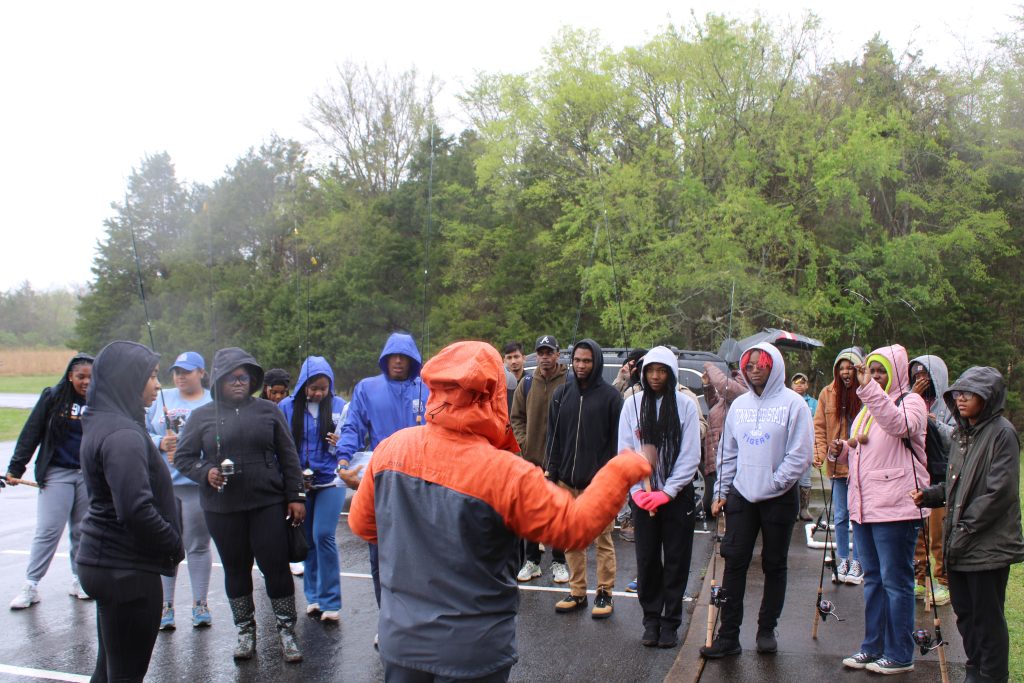 Upon arrival, we were greeted by one of the rangers from the battlefield, who gave an enlightening tour and the history of the battles on the land. The students were eager to head out to the river to start fishing with help from Dr. Sutton, a Tennessee State University professor, and ecologist. Volunteers from the Nashville chapter of Trout Unlimited also joined to assist students with learning how to cast out to the water and catch fish.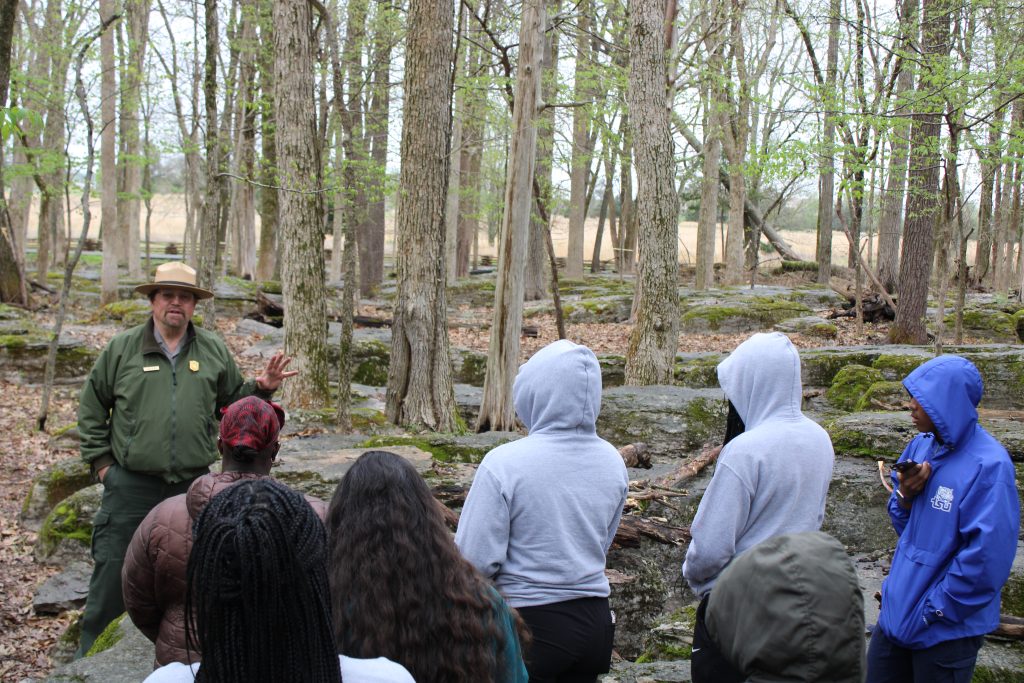 While a few students caught fish, others spoke to the Trout Unlimited volunteers to learn more about the organization. Everyone enjoyed the fishing outing and developing new outdoor skills. After packing the equipment, students thanked the volunteers and boarded transportation. This outing was incredibly successful and enjoyed by all participants. Thanks to the National Park Trust and HBCUs Outside for supplying the fishing gear and supporting TSU during this year's college ambassador program!