11th Annual 'Kids to Parks Day' Saturday, May 15, 2021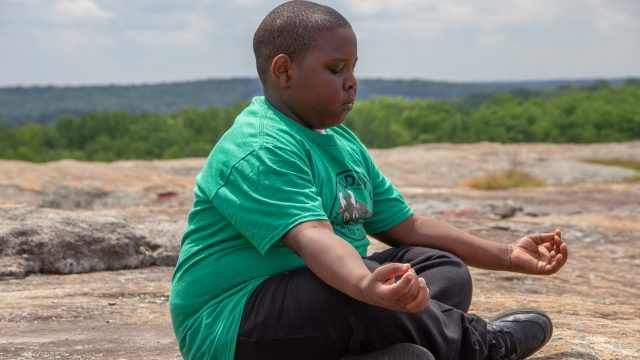 FOR IMMEDIATE RELEASE: May 11, 2021
National Park Trust Encourages Families to Discover Local Outdoor Places to Hike, Bike, Play and Post
Washington, DC, May 11, 2021 – In commemoration of the 11th annual Kids to Parks Day celebration, National Park Trust is encouraging families to get outdoors and show their favorite park some love by participating in its #MyParkMyWhy social media campaign on Saturday, May 15, 2021.
"We keep hearing from families all over the country how parks and open spaces have been so important during this past year of Covid. While we can't promote big Kids to Parks Day events as in past years, we are encouraging families to join in this national day of park appreciation by visiting their favorite park and posting a short video on their preferred social channel using #MyParkMyWhy."

Grace Lee, Executive Director, National Park Trust
For eleven years, the National Park Trust has promoted Kids to Parks Day, always the third Saturday in May, as a national day of outdoor play and park appreciation. Many parks, public lands, and waters around the country are hosting virtual programs as well as in-person visits for families while practicing social distancing.
To help families find local, state, and national parks close to home, the Park Trust created the FREE ParkPassport App. In addition to finding parks, users can share photos, earn custom digital badges, and explore more than 600 virtual resources.
ABOUT NATIONAL PARK TRUST
National Park Trust is a non-profit dedicated to the protection of our national parks. The Park Trust preserves parks today and creates park stewards for tomorrow by acquiring the missing pieces of our national parks and building a pipeline of future caretakers of our public lands and waters by getting kids to parks. Since 1983, the Park Trust has completed 73 land projects in 31 states, one U.S. Territory, and Washington, D.C. Our national Buddy Bison Programs and Kids to Parks Day support 300 Title I schools annually in under-served communities. Find out more at parktrust.org.
Media Contact: Ivan Levin at 540.818.5818 or ivan@parktrust.org.
###