National Park Trust Announces 2021 Kids To Parks Day School Grants for Title I Schools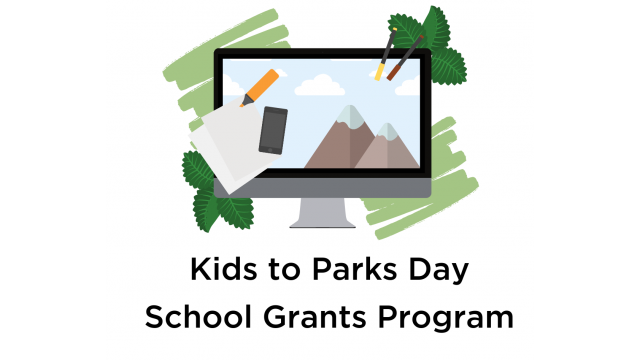 FOR IMMEDIATE RELEASE: January 12, 2021
NATIONAL PARK TRUST ANNOUNCES 2021 KIDS TO PARKS DAY GRANTS FOR TITLE I SCHOOLS
Grant Program to Provide Funding for Park-Focused Distance Learning Experiences
Washington, D.C. (January 12, 2021) – As part of its continued effort to support Title I schools and student access to park experiences, National Park Trust today announced its Kids to Parks Day School Grants Program in support of the 11th annual Kids to Parks Day celebration on Saturday, May 15, 2021. Kids to Parks Day is a nationwide grassroots movement with kids and families across the country participating in activities to discover and explore America's parks, public lands, and waters.
The Kids to Parks Day School Grants Program is open to all U.S. Title I schools (40% of students qualify for free or reduced-price lunch) in grades PreK through 12 and provides up to $500 per grant proposal. This year, due to COVID-19, National Park Trust's grants will only support distance learning experiences. Grant funding can be used towards virtual program fees, hands-on materials for remote learning activities, stewardship supplies, and any other materials needed for a robust at-home or in-school learning experience.
"We are proud to continue our support of Title I schools with the critical funds needed for students to engage with our nation's parks and public lands," said Grace Lee, Executive Director, National Park Trust. "We hope these experiences help students stay connected with nature during the pandemic until they can be outdoors together in the near future."
This year, the application process has been streamlined using a new online grants portal. Applicants can find all of the information to submit their proposal by CLICKING HERE. The deadline to apply is February 26, 2021. Grant awardees will be announced on March 12, 2021. The grants can be used in the spring before the school year ends. 
ABOUT NATIONAL PARK TRUST
National Park Trust is a non-profit dedicated to preserving parks today and creating park stewards for tomorrow. The Park Trust is the only land trust with a comprehensive mission of preserving national parks through land protection and creating a pipeline of future park stewards by connecting kids to parks. Since 1983, National Park Trust has benefitted 48 national park sites across 28 states, one U.S. Territory, and Washington, D.C. Annually, the Park Trust provides an estimated 20,000 under-served kids with park trips through their nationally recognized Buddy Bison Programs and Kids to Parks Day Grants Program, both of which support Title I schools. Find out more at www.parktrust.org.
Media Contact: Ivan Levin at 540.818.5818 or ivan@parktrust.org.
###