National Park Trust Announces Kids to Parks Day School Contest Winners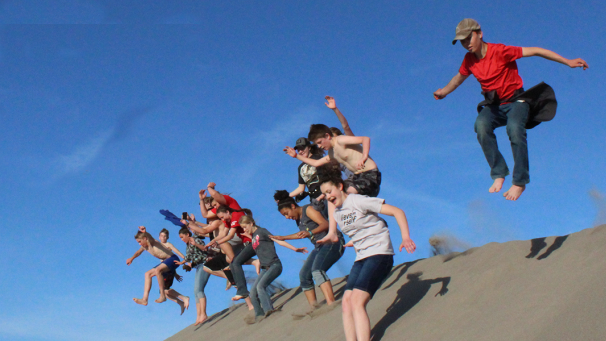 FOR IMMEDIATE RELEASE: March 6, 2020
Contact: Emily Edgar, emily@parktrust.org, 301-279-7275×22
NATIONAL PARK TRUST ANNOUNCES WINNERS OF KIDS TO PARKS DAY NATIONAL SCHOOL CONTEST
90 Schools Across the Country and 5,400 Students Impacted
Washington, DC, March 6, 2020 – The National Park Trust is pleased to announce the winners of this year's Kids to Park Day National School Contest, which awards grants to under-served schools to fund park field trips that encourage outdoor education, recreation, and environmental stewardship.
The contest is a part of the 10th Kids to Parks Day on May 16th, a nationwide day of outdoor play celebrated every third Saturday in May at public lands and waters across the U.S. Entries submitted by students and teachers addressed the three pillars of the Park Trust's youth programs focusing on how they would: 1) use parks as experiential classrooms, 2) embrace health and wellness through outdoor recreation, and 3) engage in stewardship through park service projects.
This year, 90 Title I schools were selected as contest winners, impacting more than 5,400 students in grades pre-K through 12, and representing 37 states and Washington, D.C. Support for this program is provided by The First Solar Corporate Charitable Fund of the Toledo Community Foundation, the National Park Service, the Wyss Foundation, and Hydro Flask. Grants up to $1,000 were awarded to each school.
"As we celebrate the 10th year of Kids to Parks Day, we are excited to provide these enthusiastic students and their teachers with the critical funds needed to support their trips to one of our country's magnificent parks. We hope that this experience will inspire them to continue to discover and explore public lands and waters in their local communities and beyond."

Grace Lee, National Park Trust Executive Director
ABOUT NATIONAL PARK TRUST
National Park Trust is a non-profit dedicated to preserving parks today and creating park stewards for tomorrow. The Park Trust is the only land trust with a comprehensive mission of protecting national parks through land acquisition and creating a pipeline of future park stewards by getting kids to parks. Since 1983, the Park Trust has completed 73 land projects in 31 states, one U.S. Territory, and Washington, D.C. This school year, the Park Trust will provide 20,000 children with park trips through their nationally recognized Buddy Bison Programs and Kids to Parks Day National School Contest, both of which support Title I schools in under-served communities. Find out more about Kids to Parks Day at kidstoparks.org.