National Park Trust Launches #MyParkMyWhy Social Campaign to Celebrate America's Parks in the Lead Up to Its Annual Kids to Parks Day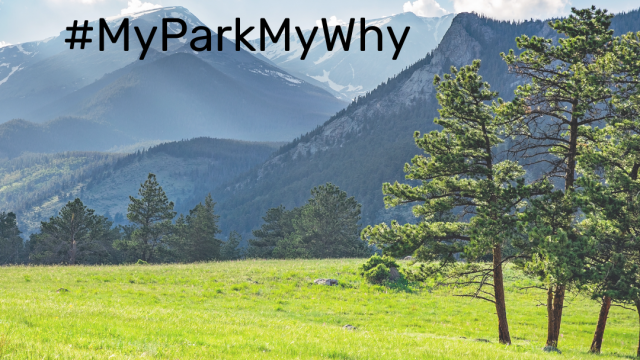 FOR IMMEDIATE RELEASE: March 25, 2021
NATIONAL PARK TRUST LAUNCHES #MYPARKMYWHY SOCIAL CAMPAIGN TO CELEBRATE AMERICA'S PARKS IN THE LEAD UP TO ITS ANNUAL KIDS TO PARKS DAY
Campaign Encourages Everyone to Share Their Personal Park Stories and the Importance of our Public Lands and Waters Through Short Social Media Videos
Washington, D.C. (March 25, 2021) – In the lead up to its annual Kids to Parks Day celebration, held this year on Saturday, May 15, National Park Trust today announced the launch of its #MyParkMyWhy social media campaign. Because current CDC guidelines discourage large public events, the Park Trust is kicking off a social media campaign designed to celebrate local parks and public lands and emphasize how important outdoor green spaces are to so many people, especially over the past year. National Park Trust is encouraging park lovers to join the celebration and share their personal park stories and challenge others in their networks to do the same.
If you'd like to join the challenge, here is what we're asking you to do:
Go to your favorite park (local, state, national—really any outdoor space you love)
Make a short video (30 seconds or less)
Tell us what park you're in, why this park or place matters to you, how it makes you feel, etc.
Post your video to your social channels using #MyParkMyWhy and tag @nationalparktrust
Challenge and tag at least 3 other outdoor enthusiasts in your post and encourage them to make their own #MyParkMyWhy video and share their park story
"If the past year has taught us anything, it is that our nation's parks and open spaces are so important to our collective health and happiness," said Grace Lee, executive director, National Park Trust. "The #MyParkMyWhy campaign is an opportunity to bring everyone around the country together to celebrate and express our gratitude for the spaces that provide a sanctuary and bring us joy."
ABOUT NATIONAL PARK TRUST
National Park Trust is a non-profit dedicated to the protection of our national parks. The Park Trust preserves parks today and creates park stewards for tomorrow by acquiring the missing pieces of our national parks and building a pipeline of future caretakers of our public lands and waters by getting kids to parks. Since 1983, the Park Trust has completed 73 land projects in 31 states, one U.S. Territory, and Washington, D.C. Our national Buddy Bison Programs and Kids to Parks Day support 300 Title I schools annually in under-served communities. Find out more at parktrust.org.
Media Contact: Ivan Levin at 540.818.5818 or ivan@parktrust.org.
###