Check out our Google map which shows all of the major U.S. military bases and all 423 national park sites across the country:
Download and use our ParkPassportSM App to discover new outdoor places to explore all year long.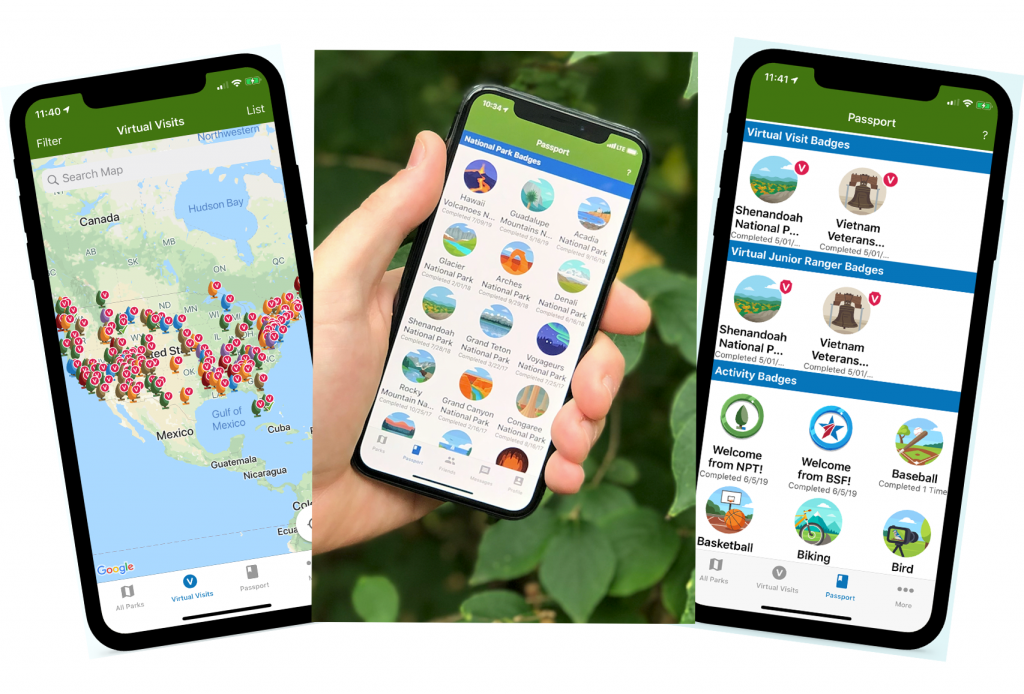 Unique features include:
A Park Finder to discover federal, state, and local parks, including national marine sanctuaries, marine national monuments, and U.S. Corps lakes & rivers.
A Digital Passport to collect badges for different parks and outdoor activities, including custom badges for the 63 national parks. You can even add badges from parks you have visited on past trips.
Photo Sharing to upload and share your park images.
More than 600 virtual resources and experiences have been added, including virtual tours, Junior Ranger badges, live webcams, educational videos, and more.
The app is currently available for download from the Apple App Store and Google Play.
Get your annual pass for FREE entry into national parks and other federal lands.
The America the Beautiful – The National Parks and Federal Recreational Lands Pass is your ticket to more than 2,000 federal recreation sites. Each pass covers entrance fees at national parks and national wildlife refuges as well as standard amenity fees (day use fees) at national forests and grasslands, and at lands managed by the Bureau of Land Management, Bureau of Reclamation, and U.S. Army Corps of Engineers.
Military Pass
Cost: Free annual pass
Available for:
Current US military members and their dependents in the Army, Navy, Air Force, Marines, Coast Guard, and Space Force, as well as Reserve and National Guard members
US military veterans
Gold Star Family members
Click here for more information and to obtain your pass.
4th Grade Pass
Cost: Free pass valid for the duration of the 4th grader's school year through the following summer (September-August)
Available for: US 4th graders, including home-schooled and free-choice learners 10 years of age, with a valid Every Kid Outdoors paper pass