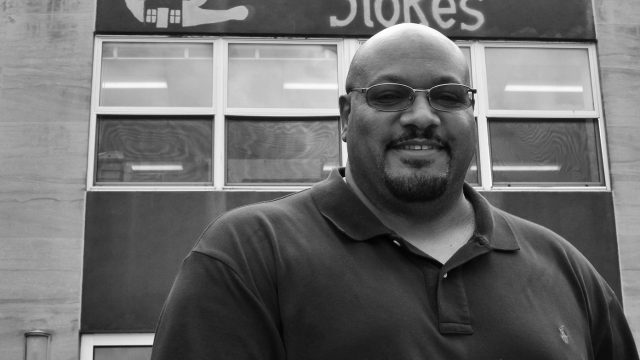 Elsie Whitlow Stokes Community Freedom Public Charter School
Washington, D.C.
Bobby's first experience in a national park was when he was 13 years old and he visited Yosemite National Park in with his aunt and uncle. He had never felt free. Free from sirens, congestion, and noise pollution of growing up in Inglewood, CA.
Bobby Caballero is the current Campus Director of the Elsie Whitlow Stokes Community Freedom Public Charter School (Stokes Stokes), Brookland Campus. He is better known as "Mr. Bobby" to his students and to his Stokes Family. He was born in Havana, Cuba, and raised in Los Angeles, CA. He left sunny southern California to attend Howard University, where he earned his degree in Human Development.
Early in his career, Bobby was a youth organizer. He worked at the Center for Community Change teaching youth organizers to advocate for themselves. It was working with a variety of youth, including incarcerated youth that led him to work directly with education and educational administration. He joined the Stokes School 2001 as the Dean of Students when there were only about 80 students enrolled in the school. He was also the fifth and sixth grade Science and Social Studies teacher. He is proud of the programs and partnerships he has helped to develop over the years including the partnership with the Park Trust. Bobby enjoys spending time outdoors with his beautiful wife and his two amazing sons.
"Our school partnered with National Park Trust as one of the first Buddy Bison Schools in the nation. The Park Trust has afforded my students countless wonderful outdoor opportunities that wouldn't have taken place had it not been for their partnership. And now I am proud to serve as the Youth Fellow for National Park Trust and hopefully help provide even more opportunities for other students."