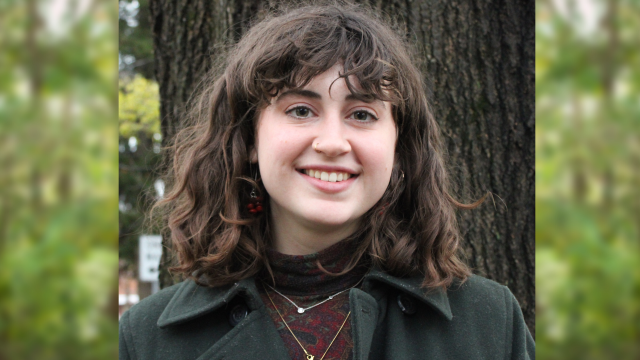 Communications Coordinator
devon@parktrust.org
301-279-7275 x 18
Devon (she/her) grew up between lower New York, Connecticut, and the legendary Adirondack Park. She was raised to appreciate the outdoors and to help keep the world around her clean. This childhood passion led her to the State University of New York (SUNY) College of Environmental Science and Forestry, where she graduated with a BS in Environmental Studies, with a concentration in Communications, in 2021.
After graduation, she pursued a year of service as a Team Leader with Americorps National Community Civilian Corps (NCCC). Her team served communities in Mississippi, North Carolina, Louisiana, Kentucky, New Jersey, and even Washington, D.C. Enamored with travel and adventure, she spent the following summer working at the Sitka Sound Science Center in Sitka, Alaska, where she put her science communication skills to the test. Despite all her traveling, she had always had a soft spot for Washington, D.C.'s green spaces, and her research led her to the remarkable National Park Trust. 
As the Communications Coordinator at the National Park Trust, Devon supports the Director of Strategic Partnerships and Communication with marketing, promotion, social media, and storytelling. She is excited to spend every day talking to people about what she loves most: parks.