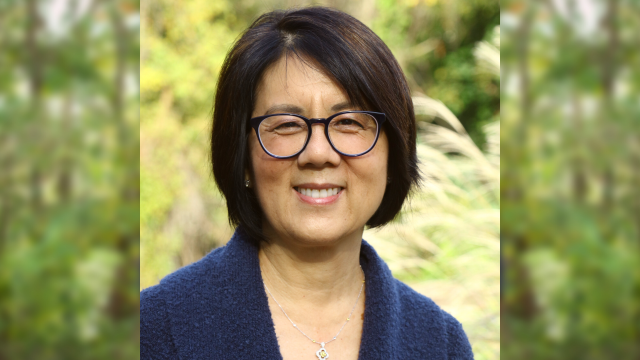 Executive Director
grace@parktrust.org
301-279-7275 ext. 11
Grace has a life-long passion for America's parks and the great outdoors. As a young girl, she and her family spent numerous summers camping and hiking at national and state parks while driving cross country, and she enjoyed continuing this tradition with her own family.
She joined the Park Trust in 2006 and has overseen the significant expansion of the organization's mission including a renewed focus on the purchase of important lands to expand our national park sites and the launch and rapid growth of the Park Trust's nationally recognized youth and family programs.
She has also worked to expand the board and staff providing a greater breadth of expertise and diversity leadership for the Park Trust's programs to meet the increased challenges facing our nation's parks and youth.
Grace holds an AB degree in chemistry (biologic specialization) from Duke University, worked as an analytical chemist at the National Institutes of Health, and then as an editor for the journal Analytical Chemistry published by the American Chemical Society.
For ten years, Grace served on the board of the Bullis School in Potomac, Maryland in a variety of leadership roles which included two capital campaigns, the annual fund, strategic planning, as well as vice-chair. According to Grace, that work combined with her passion for parks, and ability to be able to multi-task and juggle the schedules of her busy young children, prepared her well for her tenure at the Park Trust.