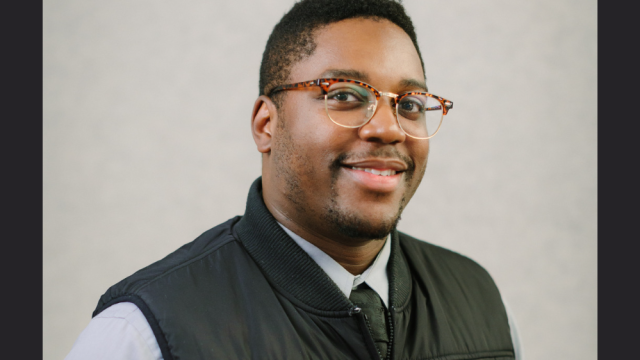 Saint Ignatius Loyola Academy
Baltimore, Maryland
Growing up in Baltimore City, Kevin did not have access to any national or state parks. When he had his first chance to travel and visit his first national park as an 8th-grade student, he gladly took the opportunity. He quickly found joy in hiking, exploring the outdoors, and capturing scenic moments.
Kevin became an educator eight years ago and has worked effortlessly to expose Saint Ignatius Loyola Academy students to outdoor opportunities. His students at the Academy complete community service each month by participating in park beautification projects in surrounding areas. The students have participated in Canoemobile, sailing in the harbor, dissecting owl pellets, and tending to their classroom's herb gardens. 
Recently, Kevin accepted a position at the Academy as the Assistant Director of Graduate Support. He plays a critical role in assisting the graduates in gaining admission to competitive, college preparatory high schools, maintaining their high school enrollment through graduation, and gaining entry to a college or other postsecondary opportunities. He will also continue his work as the Student Activities and Service Director working with other non-profits, schools, community organizations, and the National Park Trust to provide experiences for the Academy's students.
Despite Kevin's full plate, he spends his time exploring Patapsco State Valley Park and Catoctin Mountain Park with friends and family. He has also visited 16 of America's national parks and plans to discover more.