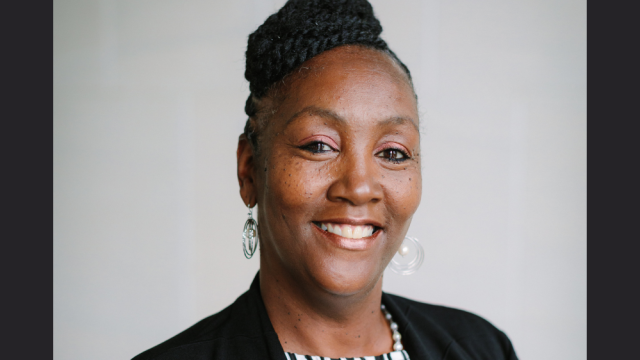 Richmond Avenue Elementary
Atlantic City, NJ
Yolanda Smith is currently a fifth-grade educator at the Richmond Avenue School in Atlantic City, NJ and newly appointed youth fellow for the Park Trust's 2020-2023 period. Her tenure with the Park Trust began with the program "Where's Buddy Bison?", in which her third-grade students spent time and chronicled the outdoor explorations of Buddy, the miniature bison. The most impactful among students and the community was the Buddy Bison Carbon Reduction Contest, a ten-week mission to reduce the carbon footprint within the entire community of Atlantic City. This program directly led to the hiring of a school district energy monitor, saving the district thousands of dollars in energy costs.
As a child, Yolanda's love of nature began unexpectedly. Escaping the confines of her family's small rowhouse backyard, they would venture to Philadelphia's Fairmount Park and Boathouse Row. Her wonderful childhood park experiences organically shaped her love of parks and outdoor spaces.
During the pandemic, places like Batsto Village in Mays Landing, New Jersey, and Bartram Gardens in Philadelphia were not only a spiritual lifeline, but rejuvenated (enhanced) her fascination with the natural world.
"I am excited to provide an educator's perspective to the National Park Trust, not only connecting kids to parks and their lasting impact, but also fulfilling the Park Trust's mission of preserving parks today and inspiring future park stewards for tomorrow."