Protected Park
Fort Union Trading Post National Historic Site, ND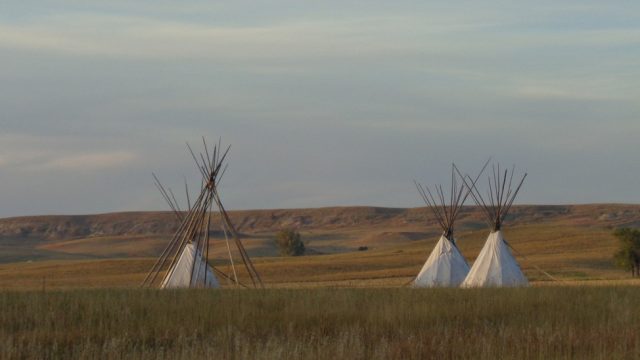 National Park Trust supported the acquisition of an 11.43-acre property across the Missouri River from Fort Union Trading Post. The Park Trust worked cooperatively with the National Park Service and two local non-profit groups to assemble the funding for the purchase.
The historic landscape view of the land from the fort was changed by modern agricultural activity there. A non-historic cabin had also been built on the site, which further impacted the historic scene. The original riverside woodland had been cleared from the property, so the modern farm fields beyond it were visible from the fort. By transferring the property to the National Park Service, the woodland could regenerate and screen the agricultural fields, and return the immediate view from the fort to a more historic appearance.
The fort was most the most important trading post on the Upper Missouri River from 1828-1867. Assiniboine, Plains Cree, Blackfeet, Plains Chippewa, Mandan, Hidatsa and Arikara came there to exchange about 25,000 buffalo robes each year for a variety of merchandise such as calico cloth, guns and ammunition, clothing, pipes, beads, and cooking ware. John James Audubon and George Catlin were visitors there. Hugh Glass, whose ordeal with a grizzly bear was chronicled in The Revenant, was employed as a hunter for the trading post for a time.
Project Details:
Project Years: 1999-2001
Parcel Size: 11.43 acres
Project Cost: $40,000
Long Term Significance of the Acquisition:
Acquisition stopped mowing activity on the property and allowed the natural riverine woodland to return.
The acreage preserves the cultural landscape for the period in which the trading post was active. The NPS removed a modern cabin on the property, returning the land to a more natural condition.
Value to the Park and Public:
Visitors looking out from the fort to the river can see a historic scene much as it was in the 1800s.