Protected Park
Gates of the Arctic National Park & Preserve, AK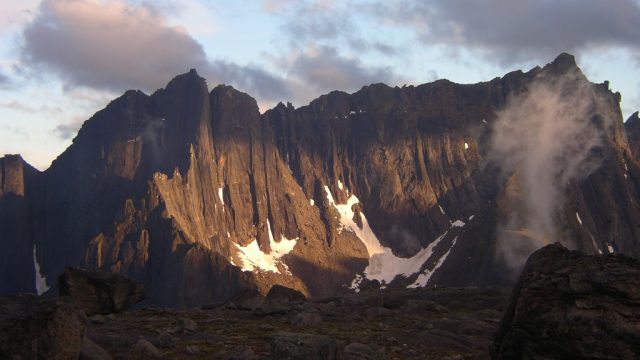 The first project completed by the newly formed National Park Trust in 1983 was to purchase a five-acre inholding in the interior of Gates of the Arctic National Park, at the headwaters of the Alatna River.

The parcel was in federally designated wilderness, which makes up over 7 million acres of the 7.5 million-acre national park. There were two cabins and a marked helicopter landing area on the acreage. NPT bought the property, and under an arrangement with the Northern Alaska Environmental Center, the cabins and landing area were removed. The Center returned the land to a state compatible with wilderness, and the property was transferred into the ownership of the National Park Service afterward.
Project Details:
Project Years: 1983
Parcel Size: 5 acres
Long Term Significance of the Acquisition:
Acquisition eliminated private development in a remote area surrounded by federal wilderness.
Transferring the property to the National Park Service eliminated the possibility of increased development on it.
Value to the Park and Public:
Property is managed permanently as wilderness, compatible with surrounding land, and can have no potential negative impact on the natural landscape or plant/animal communities.
Visitors to the remote area can have a wilderness experience without visual disturbance to the landscape, or noise from such equipment as generators, or arriving and departing aircraft.