Protected Park
Glacier National Park, MT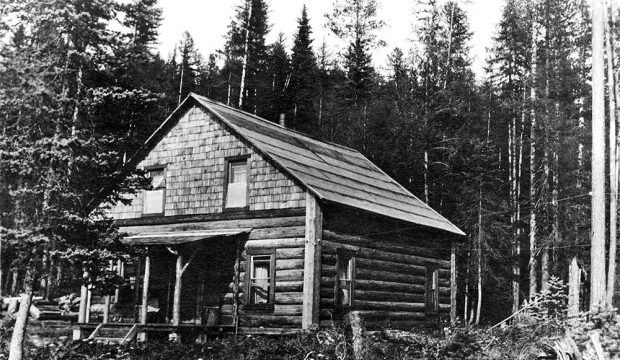 In 2012, National Park Trust worked with the Trust for Public Land (TPL) to buy the Doody homestead. One of the park's first rangers, Dan Doody, owned the 120-acres. It is a spot along the banks of the Middle Fork of the Flathead River, popular with paddlers and anglers, and was the second-largest in-holding bought in the park. TPL purchased the property and the Park Trust provided due diligence costs not covered by other funds.
This 120-acre property within the boundaries of Glacier National Park has a colorful history. It was originally homesteaded by Dan Doody in the late 1800s. Doody was a prospector, outfitter, and one of Glacier National Park's first rangers, but was later fired for excessive poaching of the park's wildlife. His wife Josephine purportedly killed a man, became a dance hall girl, got addicted to opium, and was kidnapped and brought to this remote property by a love-struck Dan trying to dry her out. Josephine would become a successful moonshiner whose product was so well-known that passing trains on the Great Northern Railroad would stop and blow their whistles to signal the number of quarts the engineers wanted delivered.
Their homestead is a popular stop with rafters along the Middle Fork of the Flathead River due to its unique history and the recreational access it provides. The land is home to many wildlife species including mountain lion, grizzly and black bear, moose, deer, and bald eagle.
The Trust for Public Land purchased the land and transferred it to the National Park Service in July 2012, permanently protecting this colorful chapter in Glacier National Park's history. Funding and support for the project came from the Land and Water Conservation Fund and the National Park Trust.