Protected Park
Indiana Dunes National Park, IN (2020)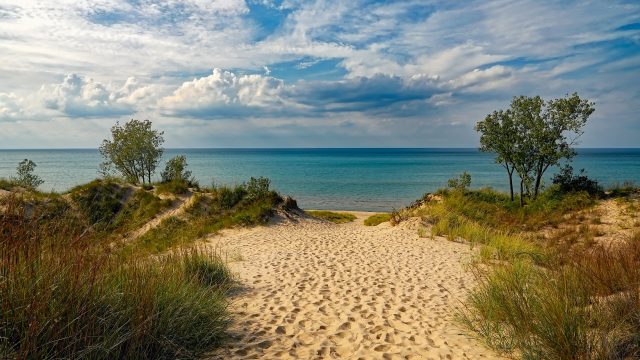 In 2020, the National Park Service contacted the National Park Trust seeking help to acquire 9 parcels of land of 0.65 acres, with the possibility of 12 more, 35.27 acres in a second phase. The properties will be incorporated into Indiana Dunes National Park and the Marquette Greenway Trail. The Park Trust is supplying funding and acquisition expertise for the project.
With Chicago, IL and Gary, IN close by, the 15,000-acre unit serves as an escape from city life, where visitors can enjoy hiking, beach activities, wildlife viewing, and the singing sands of the dunes.
The landscape makes up one of the most biodiverse swaths of the U.S., serving as critical habitat for 352 species of birds, 46 species of mammals, 18 species of amphibians, 23 species of reptiles, 71 species of fish, 60 species of butterflies, and 60 species of dragonflies and damselflies.
The Marquette Greenway project will develop a 50-mile multiple-use trail along the shore of Lake Michigan in Indiana, from Chicago, Illinois to New Buffalo, Michigan. Completion of this project will also provide beach access from the park's education center.
A 13.5 mile segment of the trail will be managed by the National Park Service (NPS) and incorporated into Indiana Dunes National Park. Along this stretch are the properties, which are on an abandoned rail line.
Project Details:
Project Years: 2020-2021
Parcel Size: 35.9 acres
Project Cost: $55,000
Park Trust Role: Funding and administrative support
Long Term Significance:
Will help complete the NPS portion of the Marquette Greenway Trail
First phase forges permanent multi-purpose trail link between Douglas environmental ed center and West Beach
Both phases will increase public access to and enjoyment of the park
Creates link between communities across the state and the park, expands area to which the public will have access