Protected Park
Women's Rights National Historical Park, NY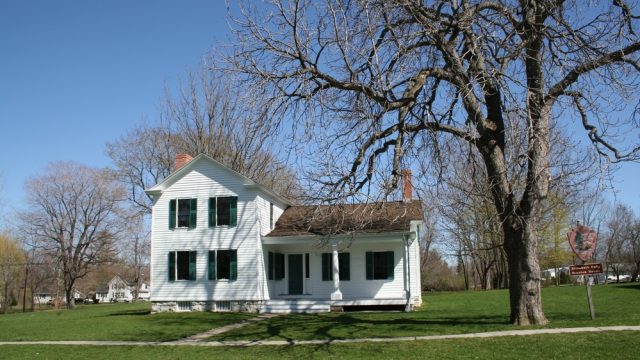 The Women's Rights National Historical Park preserves the history of the Women's Rights Movement in the United States. The National Park Trust is proud to have undertaken two significant projects to protect and honor the history of suffragists who gathered there.
The properties the Park Trust helped to acquire belonged to two of the many important figures involved in the first Women's Rights Convention in Seneca Falls, NY. Elizabeth Cady Stanton and Jacob P. Chamberlain lived in Seneca Falls and were crucial to the unfolding of history. The properties of these individuals were donated back to the National Park Service to ensure that it was recognized, remembered, and preserved for future generations.
In 1993, the Park Trust received a loan that allowed them to purchase and complete the first project within the park boundaries – a piece of property and a house that belonged to Jacob P. Chamberlain. Chamberlain was a successful farmer, businessman, and politician who lived in Seneca Falls. He attended the First Women's Rights Convention at Seneca Falls in 1848, where he supported the abolition of slavery and the promotion of women's rights. Although it's not clear, it is believed that while at the Convention, he may have signed the Declaration of Sentiments at the event, which his neighbor Elizabeth Cady Stanton co-authored. As a well-respected figure in the community, his support as one of 32 men who signed the Declaration was controversial and highly significant. The property that the Park Trust acquired was three-quarters of an acre and was notable not only because it belonged to Chamberlain but also because of its connection to the Seneca Falls convention and the movement for women's rights. 
In 1996, the Park Trust donated funds to the National Park Service for a second key acquisition within the boundaries of the Women's Rights National Historical Park. The funds allowed the purchase of a third of an acre, the last unprotected piece of the entire property Elizabeth Cady Stanton and her husband owned. Located on Washington Street in Seneca Falls and just across the street from the Chamberlain property, Elizabeth's house was already part of the park and held great historical significance as the "Center of the Rebellion." Stanton and her family resided in the house from 1847-1862. It became a meeting place for Elizabeth as other advocates discussed and planned strategies for securing equal rights for women across the country.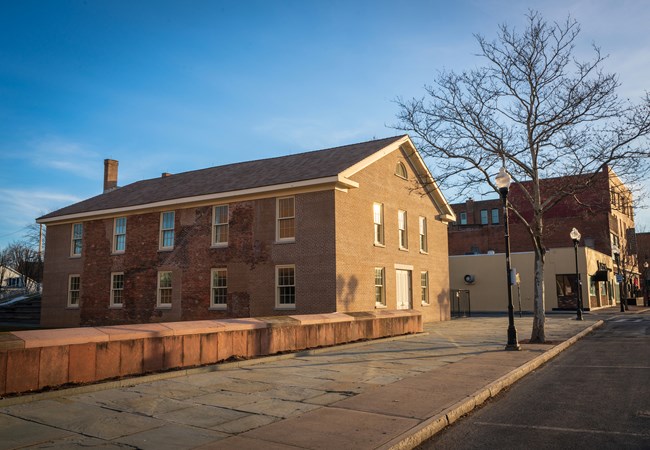 Project Details:
Project Years: 1993 and 1996
Parcel Size: 0.74 and 0.33 acres
Long Term Significance of the Acquisition:
Cultural landscape is preserved
Historic buildings are protected
Value to the Park and Public:
The public has access to what once was private property
The public can have a more personal experience by seeing and being on the historic sites