Protected Park
Yosemite National Park, CA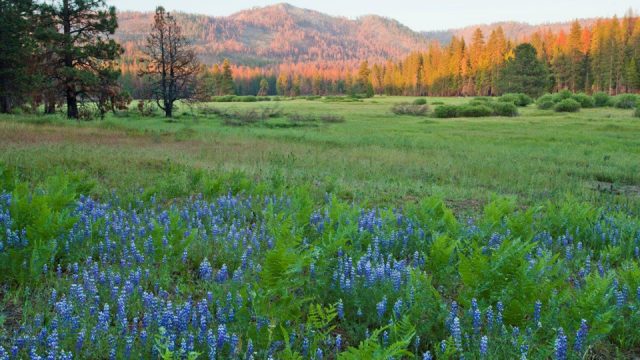 National Park Trust joined the Trust for Public Land (TPL) and Yosemite Conservancy to acquire and donate an environmentally important property to Yosemite National Park.
The Park Trust funded due diligence and transaction costs. The NPS modified the boundary to include the 400 acres in the park and TPL closed on the acquisition in February 2016. Ackerson Meadow was part of the original 1890 plan for the park and was the largest addition to the park in 67 years. It is important because of its biological diversity. Meadows at Yosemite are about 3% of its land area but have one-third of all plant species found in the park. The meadow area also includes the densest population of state endangered great gray owl known in the Sierra Nevada.
This beautiful wilderness lies on the western border of Yosemite, not far from the Big Oak Flat entrance to the park. The donation brings the total size of Yosemite National Park to 750,000 acres. The meadow is actually three connected meadows fed by a perennial creek. It is home to a range of wildlife, including bears, deer, coyotes, and the world's largest (by length) great gray owls.
"The purchase supports the long-term health of the meadow and its wild inhabitants, and creates opportunities for visitors to experience a beautiful Sierra meadow."
Yosemite Conservancy President Frank Dean
Project Details:
Project Years: 2016
Parcel Size: 400 acres
Project Cost: $2,300,000
Long Term Significance of the Acquisition:
Permanently protects one of the most biodiverse areas in the park, and the state endangered great gray owl.
Adds to the overall diversity of the park landscape and plant communities.
Prevents what would have been the development and accompanying impacts adjacent to the park.
Value to the Park and Public:
Opens a scenic area to access by the public.
Another venue the park to educate the public on biodiversity.