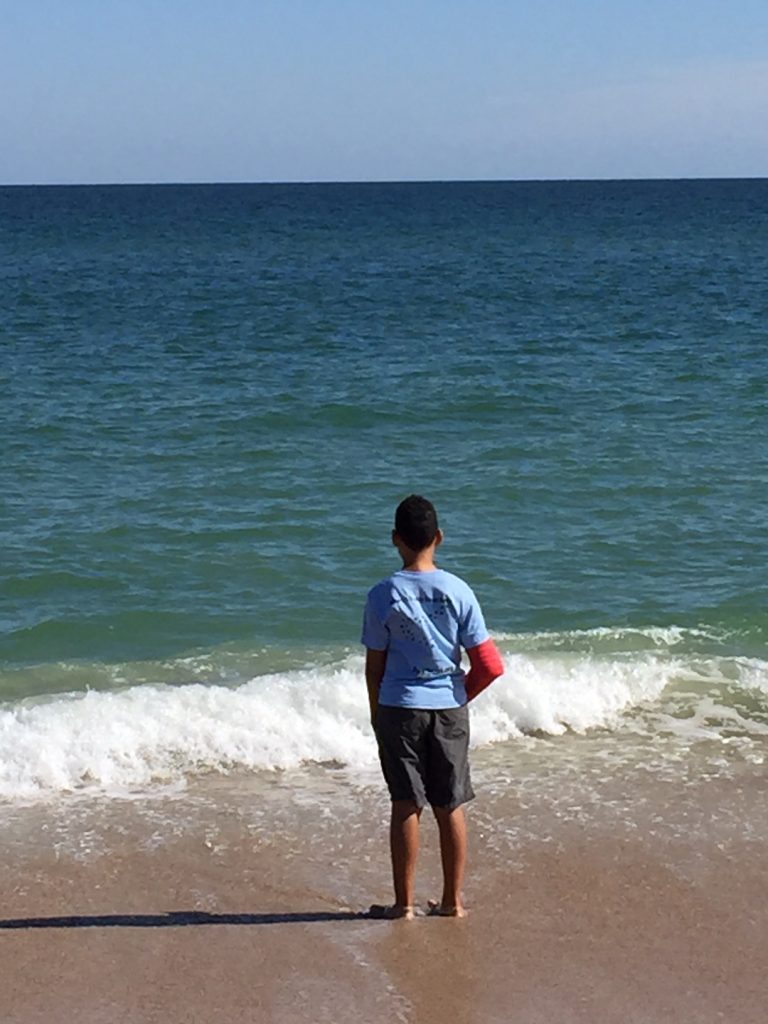 Hi National Park fans, it's Buddy Bison Ambassador Ace! My family and I recently went to Cape Canaveral National Seashore (FL) and I would like to tell you about my trip. One of the coolest things about this National Seashore is that you are so close to the Kennedy Space Center. Cape Canaveral is the perfect place to watch a space launch.
When we first got to the site, we went to the beach and I put my feet in the sand. It felt so wonderful and peaceful. My brother and I raced up the sandy little hills, collected seashells, and played in the water. The water was nice and calm but very cold. The waves looked very peaceful as they lapped against the shore. We took a bunch of pictures and had a good time.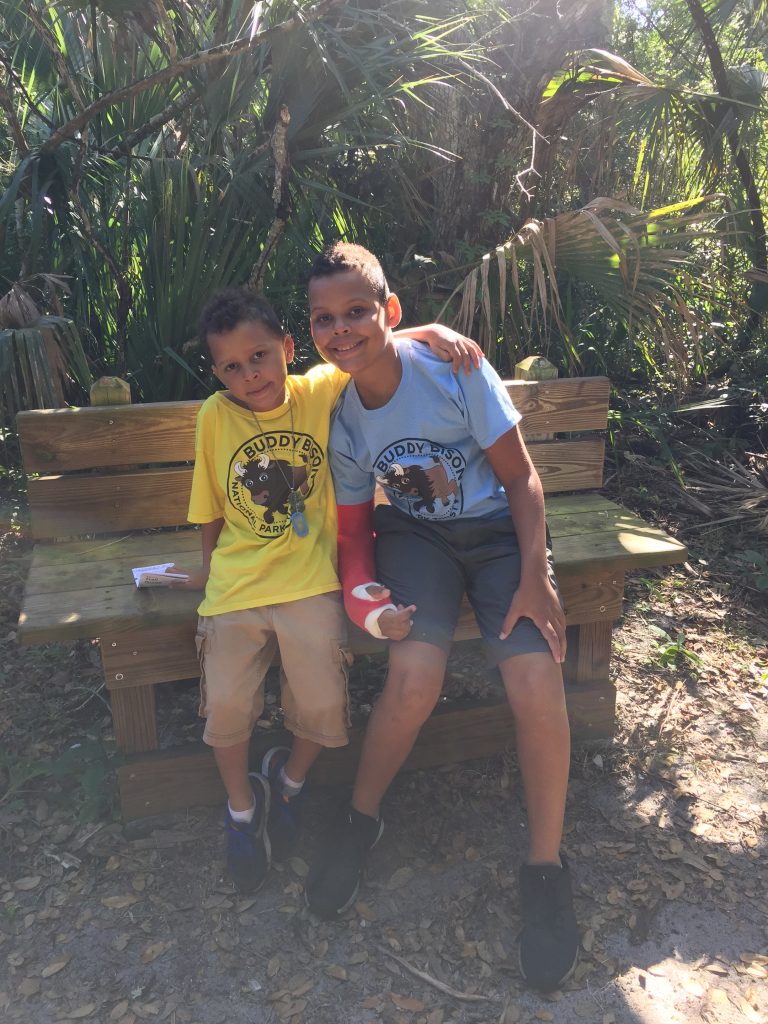 After that, we went on a hike by a nearby trail. We used a map along the way to tell us what the local plants were. It was very interesting getting to learn about the variety of different plants. One of the facts we learned was about the Sable Palm. The Sable Palm is the Florida state tree. We also got to see Florida Wild Coffee and Florida Citrus on our hike. This was especially interesting to me because it was very different from the coffee and citrus I am used to in Hawaii, where I live.
At the end of the trail, there was a bench that we could sit on and check out a wonderful view of the water. My brother and I spotted some sailboats on the water that looked pretty cool. When everything was done we went to the visitors center and looked at some of the neat animal facts they had there. Overall, I would definitely recommend everybody visit Cape Canaveral National Seashore.