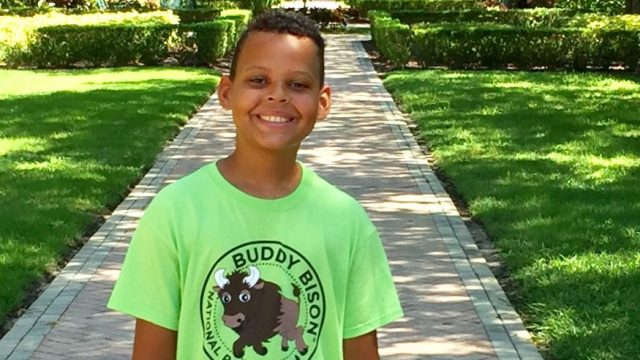 Kissimmee, FL/Big Island Hawai'i
Aloha, I'm Ace. I am 10 years old. I'm in the 5th grade and enjoy splitting time between my two home states, Hawai'i and Florida. I love playing basketball and baseball and exploring the outdoors with my little brother Kingston.
I look forward to being a Buddy Bison Youth Leader to show other kids and adults the importance of the parks and nature. I want to learn more about the parks myself and I think it's pretty cool that I get to interact with other Buddy Bison Ambassadors and Representatives who enjoy nature as much as I do. The parks are very important to me because I love to see the national landmarks that nature created and I enjoy adventurous things!
I LOVE snowboarding. I would like to go snowboarding in Vancouver Washington at Glacier National Park one day. My favorite National Park experience so far would be a tie between camping in Volcano National Park in Hawaii and hiking in The Grand Canyon in Arizona. The next time we take a family trip to the Grand Canyon, I would love to explore the sights from below while white water rafting.
You can follow my adventures on Instagram @aceland13, or on my blog below!