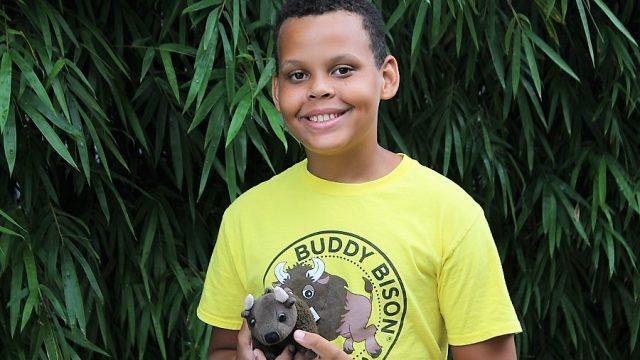 Colorado/ Hawai'i
Aloha, I'm Ace. I am 12 years old and in the 7th Grade. I am honored to be a Student Ambassador again this year. Beautiful Hawai'i is my home. I also spend time in Colorado and travel with my awesome family. I love playing basketball and baseball and exploring the outdoors with my little brother Kingston, who is now an ambassador as well!
I have been a Buddy Bison Student Ambassador since 2020. It has been an extremely fun and interesting experience showing other kids and adults the importance of the parks and the outdoors. Especially with the Covid 19 virus devastating the country a couple of years ago and keeping many people indoors. I think that COVID has highlighted the importance of breathing fresh air and being outdoors in nature more than ever. I want to learn more about the parks myself and I think it's amazing that I get to interact with other Student Ambassadors who enjoy nature as much as I do. The parks are very important to me because I love to see the National Landmarks that nature has created, and I enjoy adventurous things!
I LOVE snowboarding. I would like to go snowboarding in Glacier National Park one day. As we are now in Colorado this winter I look forward to hitting the slopes in Breckenridge. My favorite National Park experience so far would be a tie between camping in Hawaiʻi Volcanoes National Park and hiking in The Grand Canyon in Arizona. The next time we take a family trip to the Grand Canyon, I would love to explore the sights from below while white water rafting.
You can follow my adventures on Instagram @Kidstrust, or on my blog below!