Ace Explores the Golden Gate Bridge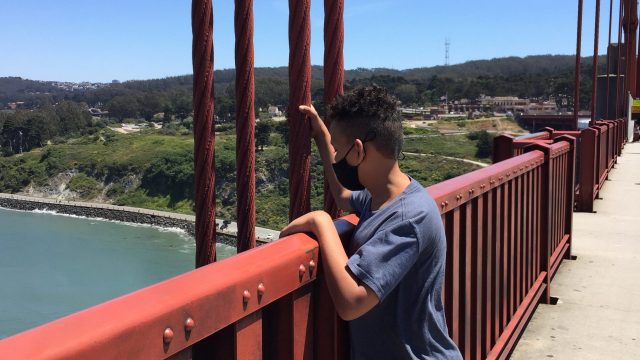 During summer break, my family went to the Golden Gate Bridge and the Golden Gate National Recreation Area in California. It was such an amazing trip and I can't wait to share it with you!
The Golden Gate Bridge was super huge. We found out that it is a mile long! My family and I walked half of it, then paused in the middle, and observed the city and famous Alcatraz Island. My little brother Kingston was a little concerned about the height and long walk so we headed back. We certainly had a great workout!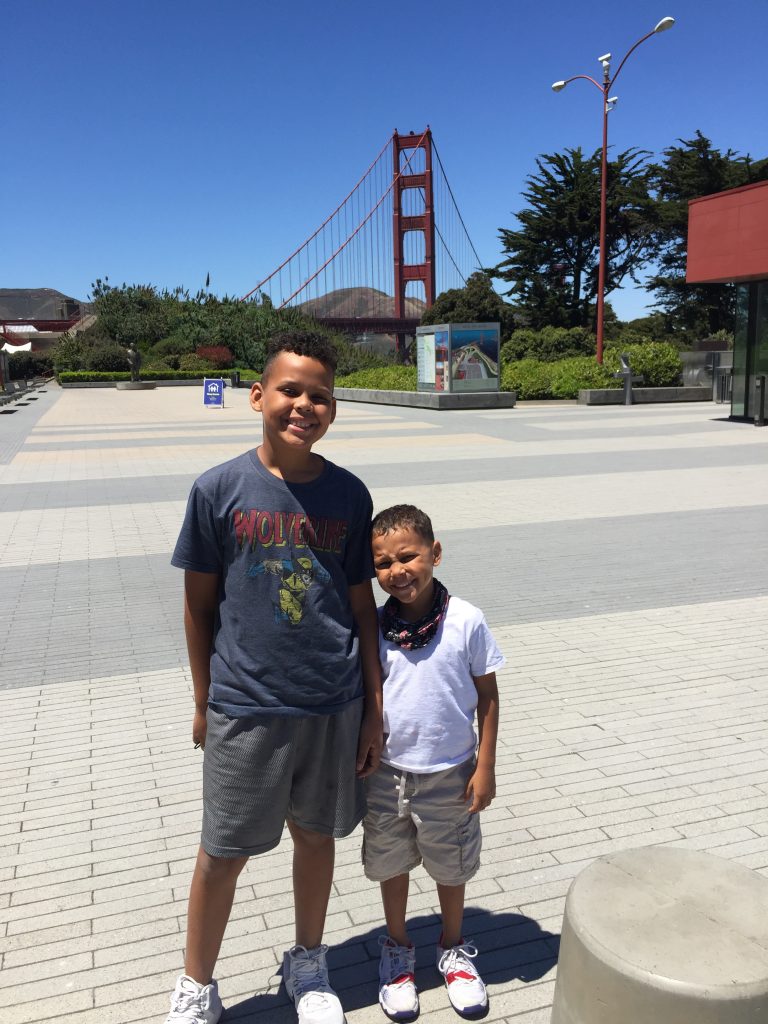 When we were on the bridge we could see the whole city of San Francisco. It looked so beautiful and we got to see the famous prison, Alcatraz. I really wanted to wingsuit off the top of the bridge but my Mom said I was too young and I didn't have a wingsuit 🙂 , but when I'm older I'm going to do it.
Once we were done, we got in the car, and we cruised over bridge to the little town called Sausalito. We were going to climb up the mountain there but it was also closed because of that pandemic. The town was perched up on a hill and appeared slanted like towns I've seen in Puerto Rico. The town looked really nice with vivid bright colors and cool attractions all around. On our way driving back across the bridge we paused one more time at the halfway spot and I got a chance to think about all the cool movies I've seen with the Golden Gate Bridge and I thought wow, I'm actually here. When I was up there I felt like I was in one of those movies. 
They say it's built above the Golden Gate Strait, the entrance to the San Francisco Bay from the Pacific Ocean. The color came about thanks to Irving Morrow the Golden Gates Consulting architect who noticed it was painted on some of the steel.
In conclusion, my favorite part was getting to see all of the city of San Francisco on the bridge. My little brother's favorite part was trying to see if he could see any whales. My Mom's favorite part was the actual hike and my Dad's favorite was enjoying the view from the bridge itself with his family. That was my time at the Golden Gate Bridge and Golden Gate National Recreation Area. I can't wait to return. – Ace