Protecting California Condors At Pinnacles National Park
Last year my mom and I went on a trip to Pinnacles National Park (CA). Pinnacles National Park is located in central California and is one of the smallest national parks. Pinnacles is an amazing park because it has beautiful views and has some of the coolest animals. We hiked through caves in search of the Townsend's Big-eared Bat and around gorgeous ponds and towering rock formations to find the biggest bird in North America, the all-famous, California Condor.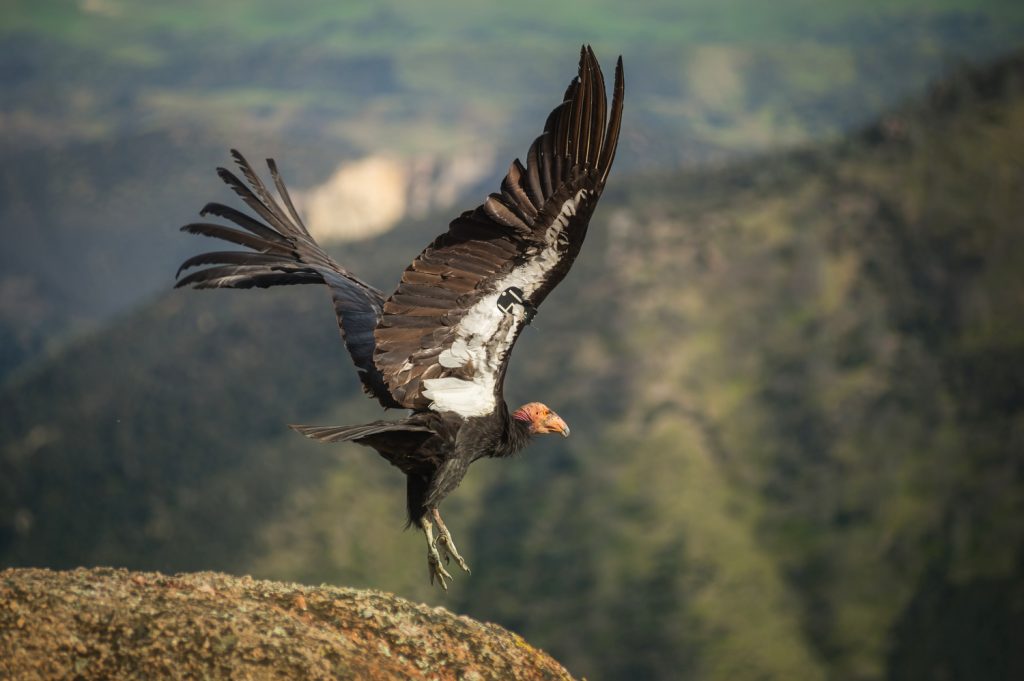 The California Condor is a critically endangered bird that lives in California, Arizona, Utah, and some of Baja California in Mexico. These birds are special because in 1982 there were only 22 left in the world, but today there are more than 500. California Condors have made a huge comeback due to an innovative breeding program that took the last remaining 22 condors into captivity. After these condors were bred, their offspring were released into the wild.
Now you can find California Condors in many national parks like Bryce Canyon, Grand Canyon, Pinnacles, Zion, and Redwoods National Park. If you go to any of these national parks keep your eyes on the sky! Even though California Condors have made a comeback, they are still critically endangered, so we have to protect them.
There are lots of ways to protect and help California Condors. If you hunt, you should use copper bullets instead of lead (Pb). By doing this you will help protect condors from their number one cause of death, lead poisoning from eating carrion.
Another way you can help California Condors is by picking up micro-trash on the ground. By doing this you ensure California Condor parents don't pick up the trash thinking it's food to feed their young. I hope you will implement these ways to help California Condors in your everyday life.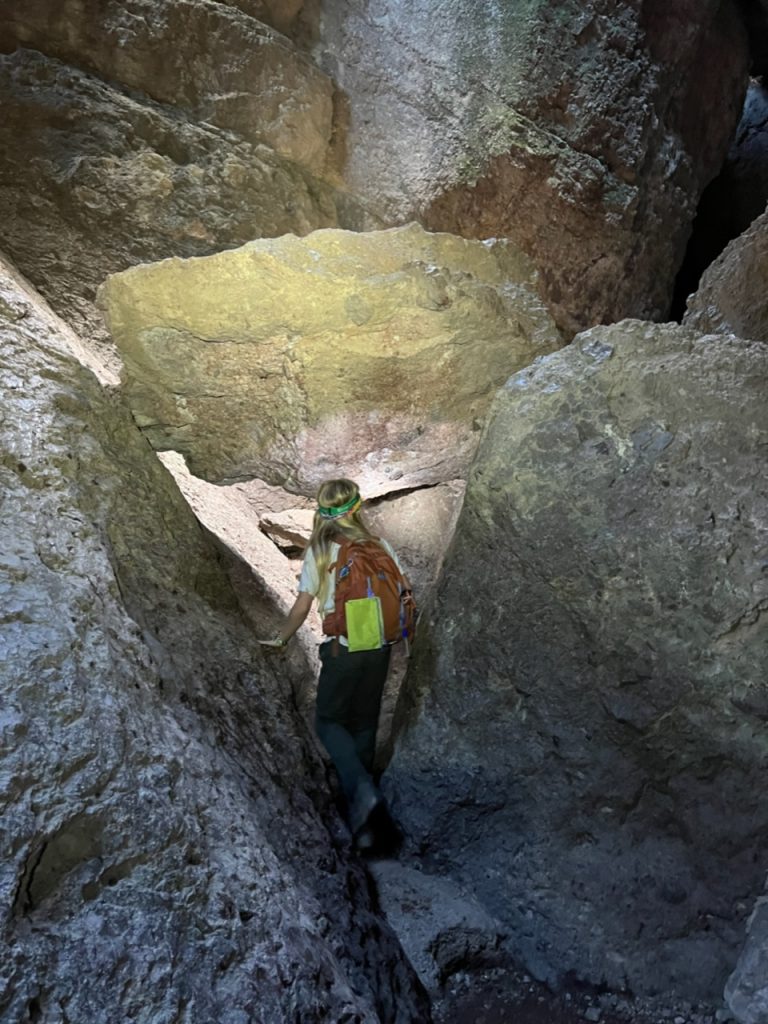 While Pinnacles National Park is a great place to see the California Condor, it is also known for the Townsend's Big-eared Bat. These bats live in caves in the park. To protect their nesting areas the caves are only open at certain times of the year. If you can visit when the Bear Gulch Cave is open, it is a really cool experience. You have to climb through small holes in the pitch-black to make your way along the trail. On the way, you might get lucky and see a bat hanging on the ceiling above you.
Pinnacles is a great park and has something for everybody. You can do a short hike to see the Townsend's Big-eared Bat, or go on longer hikes to see lakes and beautiful rock formations. When you go to Pinnacles National Park, I hope you will learn about the Townsend's Big-eared Bat and the California Condor. Pinnacles is an awesome national park with ample things to do, see, and learn. That's why Pinnacles is my favorite National Park!
For more information:
If you don't live near these national parks, you can watch condors live at the zoo with this link
https://sdzsafaripark.org/cams/condor-camNow .
Keep an eye out for a California Condor with a colored tag with a number. These tags are on all California Condors. If you find this tag on their wing you can look it up on the Condor Spotter website to learn more about that specific bird. https://www.condorspotter.com .