Howard University Students Hike in Rock Creek Park, DC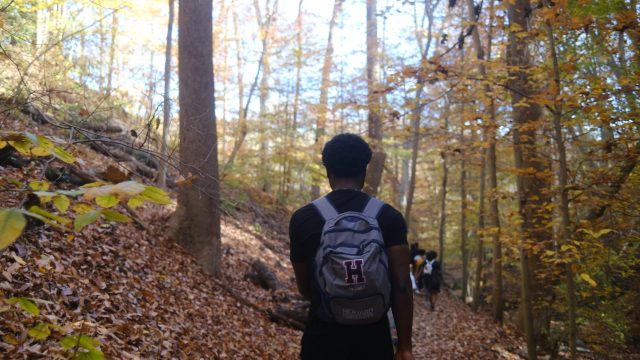 Our Rock Creek Park outing was perfect for diving deeper into nature, building new friendships, and making discoveries! We had 25 students attend this event, with special guest appearances from our advisor Edward Dunson, the Chair of the Architecture Department, Bradford Grant, and the founder of HBCUs Outside, Ron Griswell. The presence of these three individuals allowed us to have instructor-led workshops, a fantastic raffle giveaway, and beautiful photos of the entire day!
The day started on Howard University's campus, where we gathered for introductions and breakfast. We walked to the metro and arrived at the entrance of the Melvin Hazen trail just after 1 pm. This trail took us through stunning fall views of the trees and streams as the leaves were in full fall colors.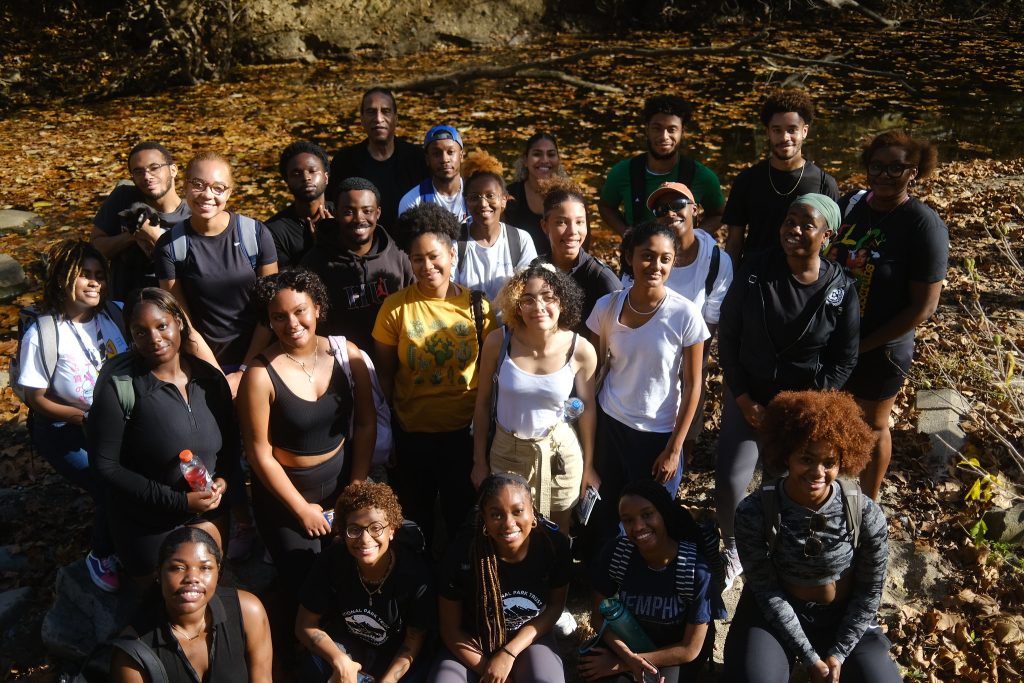 After completing the hike, we arrived at the Pierce Mill clearing, where we had a sketch session led by Professor Grant. This was a mindful sketch session where students were encouraged to draw in the nature around them to produce art focused on their emotions. Afterward, we walked to the edge of Rock Creek and followed a journaling prompt to focus on the current moment. It was amazing to see the level of focus everyone had in such a beautiful natural space where the sound of the creek was the loudest thing around us. 
We continued our hike along a portion of the Western Trail, which was an uphill battle. We took short breaks during the climb to ensure everyone was comfortable and could complete the hike. We paused in a clearing at the top with great views of the park and city before heading back to campus before sunset!
This entire outing was a huge success. We received positive feedback from the students and a lot of love on social media. It was heartwarming to know that we helped create a positive outdoor experience for our peers. It was a great event, and we are excited to continue with several more in the coming semester!