Ambassador Joslyn Explores Brown vs. Board of Education NHS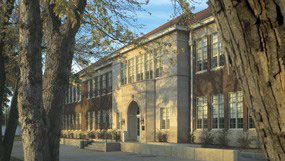 This site is a landmark because Monroe Elementary was part of a Supreme Court case that ended racial segregation in public schools. Prior to the court case Brown vs. Board of Education, students of different races were not allowed to attend the same schools. Monroe Elementary was one of four schools in Topeka, Kansas that was designated for African American students.
Monroe Elementary School at 1515 SE Monroe Street in Topeka, Kansas may look like any old elementary school. But look inside and you will find out why it's a National Historic Site.
In 1950, thirteen parents of black students filed suit against the Topeka Board of Education on behalf of their twenty children who could not attend the schools closest to the homes because those schools were only for white students. The first parent listed on the lawsuit roster was a minister named Oliver Brown, so the case was named Brown vs. the Board of Education.
In 1952, the court case made it all the way to the U.S. Supreme Court, where it was joined with four similar cases from Delaware, South Carolina, Virginia, and Washington, D.C. The Supreme Court combined all five cases under the heading Oliver L. Brown et. al. vs. the Board of Education of Topeka, (KS) et. al.
On May 17, 1954, the Supreme Court unanimously ruled that segregation of public schools was a violation of the 14th amendment and was therefore unlawful. This meant that public schools could no longer be segregated.
Monroe Elementary School closed in 1975 because of declining enrollment. But that wasn't the end to the school's role in history because it became a historical landmark under the National Parks in 1992. The inside of the school now has short films, exhibits, and photos that show the racial injustice that segregation caused . The kindergarten room has been restored to look just as it did in 1954 when the Supreme Court ruled segregation is unconstitutional.
The center is currently closed because of the Covid-19 pandemic, so you can't tour the historic landmark but here are some things you can do online!
Here is what you can do online: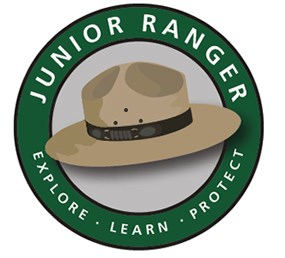 Reading with a Ranger – Listen as Park Guide Fatimah Purvis she reads "Ruth and the Green Book! " The story is about a young girl named Ruby who took a road trip across the country to visit her grandmother in the 1950s. As she travels to different places she learns that some places were segregated. The video is under 14 minutes long: https://www.nps.gov/brvb/learn/kidsyouth/reading-with-a-ranger.htm
Learn how dolls helped the case: Many of us grew up playing with dolls, but did you know that four dolls helped determine the outcome of this court case? You can learn about the dolls, including the one that is on display at this national historic site here: https://www.nps.gov/brvb/learn/historyculture/clarkdoll.htm
Become a Virtual Junior Ranger! Complete the activities in this book to learn more about Brown vs. the Board of Education and earn your Junior Ranger badge. https://www.nps.gov/brvb/learn/kidsyouth/upload/JR-Digital-Final.pdf