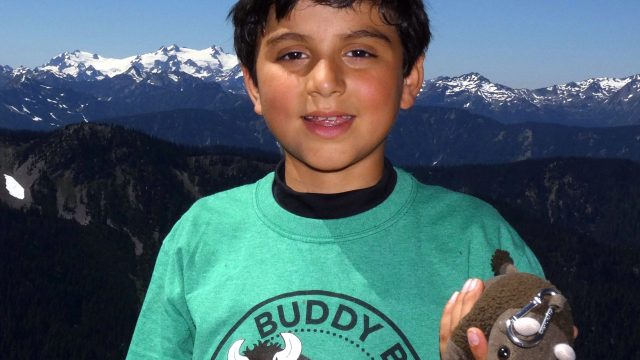 Washington
Hello my name is Arun. I am nine years old and in 4th grade. I was born in Taiwan and now live in Washington state. I used to live in Utah and got to go to all the cool desert National Parks in Arizona, Nevada, New Mexico, and Texas. I have visited Zion National, the Grand Canyon, and a lot of other awesome parks. In Utah, I found my favorite National Park called Golden Spike National Historical Park. I really like Golden Spike because they bring out the steam engines Jupiter and the 119 and they reenact the completion of the transcontinental railroad.
Recently we moved to Washington and now my home park is Olympic National Park. My favorite part of
the park so far was the Hoh River Trail where we hiked up to the Blue Glacier. The Blue Glacier was big
and spectacular to look at. In 2021 my family and I backpacked the Colorado Trail. It is 500 miles long
and stretches from Denver to Durango. It took two months to complete but it was worth it. We went up
big passes, crossed streams, and saw many animals, and views, that were just spectacular! I like the
outdoors a lot. This is my first year as a Student Ambassador!
You can follow me on my blog below and on Instagram @junior_rangers_asha_and_arun.