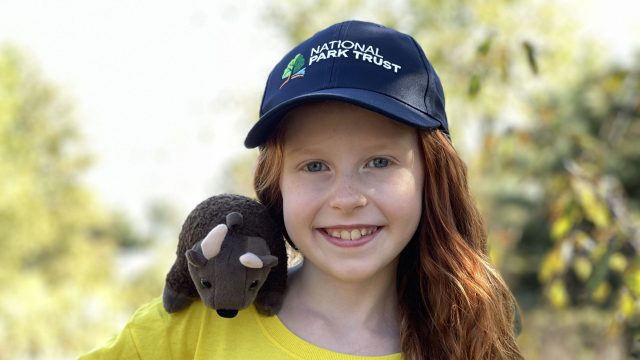 Michigan
Hi, I'm Everleigh! I'm thrilled to be a Student Ambassador for the National Park Trust. I love spending time outdoors and want to encourage other kids to get outside in the natural world! I recently moved to Western Michigan, but also spend a lot of time in the city of Chicago, where I was born. I am ten years old and in the 5th Grade. I am homeschooled, which I love because it gives me an opportunity to spend more time studying subjects that interest me.
You can usually find me hanging out with my chickens, curled up in a hammock reading a book, or hiking through a local park. Some of my favorite National Parks are Badlands National Park in South Dakota and Rocky Mountain National Park in Colorado because they are both breathtakingly beautiful! Parks on my bucket list to visit are Yellowstone National Park in Wyoming/Montana/Idaho, Isle Royale National Park in the Upper Peninsula of Michigan, and Redwood National Park in California. One of my favorite things to do is to add stamps to my National Parks Passport and to complete Junior Ranger Badges to become a Junior Ranger when I visit somewhere new. I want to teach other kids about the benefits of visiting national parks, state parks, and local parks as well as cultural and historical parks and monuments!
In my free time, I love creating art of all kinds, camping with my family, visiting museums, dancing with my competition team, playing the violin and Irish fiddle, and going on adventures. I've spent the last five years working professionally as an actress in theatre, commercials, voiceovers, podcasts, and television. I'm also an international print model and a singer/songwriting currently at work on my upcoming album.
You can follow my nature adventures on Instagram @natureparkkid, or on my blog below!