10 Junior Ranger Badges You Can Earn From Home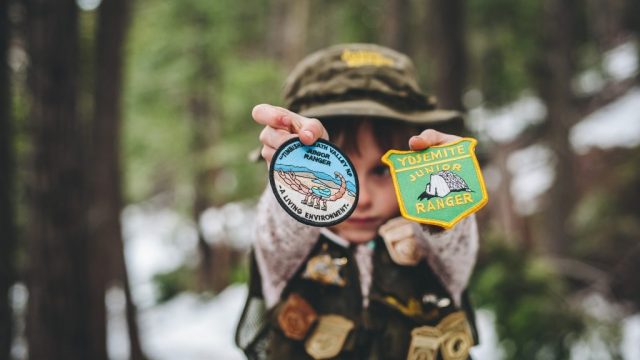 The Junior Ranger Program is a great way to explore national parks. You can learn about history, night skies, or even dinosaurs! You'll also learn why national parks were created and how you can be a part of the team that keeps our national parks healthy.
Enjoy this list of 10 Junior Ranger badges you can earn from home. It doesn't matter what age you are – just "explore, learn, and protect" your national parks online and become an official Junior Ranger and receive your badges! Click the images below to go directly to that park's Junior Ranger program. You can also use our ParkPassport app to directly connect to hundreds of Junior Ranger booklets.
NEW BEDFORD WHALING NATIONAL HISTORICAL PARK, MA
Learn about New Bedford's past! Junior Rangers of all ages can plan a whaling adventure and learn what it takes to land a whale! Unlike traditional Junior Ranger books that are only available at a park, this e-book can be accessed from anywhere on your personal smartphone or tablet. Once you have completed your journey, fill in your name on the certificate, print it out, and mail it back to the park to get your Junior Ranger badge.
FORT MATANZAS NATIONAL MONUMENT, FL
Explore the history and nature of Fort Matanzas by getting a Junior Ranger badge! Download the activity book and complete five of the blue or red activities. Once you are done, head over to their website and finish your badge journey by completing the remaining tasks of the 'website exploration' requirement. Send the completed book and other required material to the address listed on the website to receive your badge.
CESAR E. CHAVEZ NATIONAL MONUMENT, CA
Earn a badge for César E. Chávez National Monument by completing activities in our junior ranger book! Print out the booklet (on legal-size paper) at home and mail the completed book back to the park. A ranger will review and mail back your very own César E. Chávez National Monument badge!
PETRIFIED FOREST NATIONAL PARK, AZ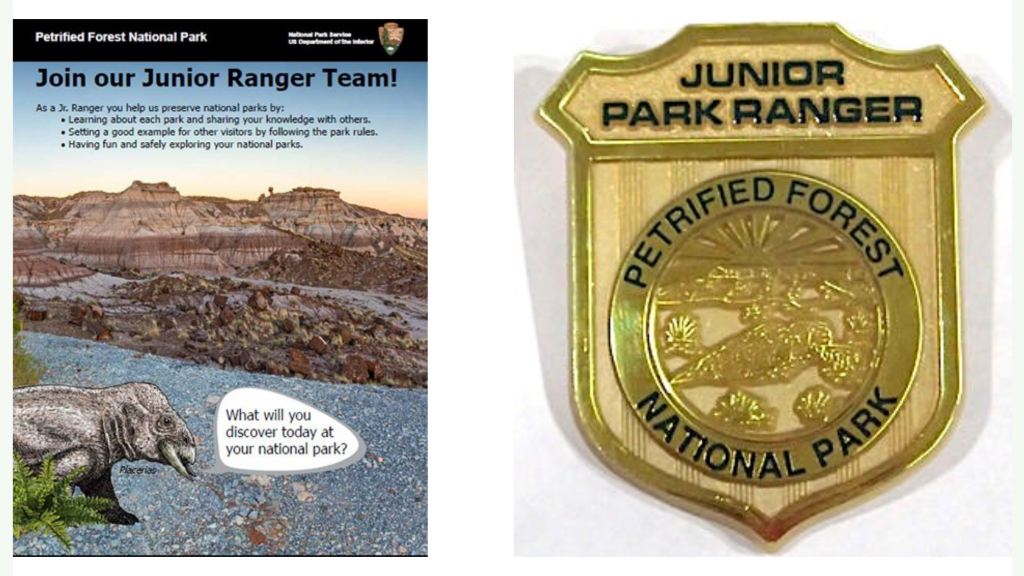 Petrified Forest National Park welcomes kids to learn more about the ancient environment of the Late Triassic — when the petrified trees were alive and giant reptiles roamed the land. Download the Petrified National Forest Junior Ranger activity book from their website to learn about fossils, human history, wilderness, and more! Once completed, mail the booklet back to the address on the website to earn a badge.
WRANGELL-ST. ELIAS NATIONAL PARK AND PRESERVE, AK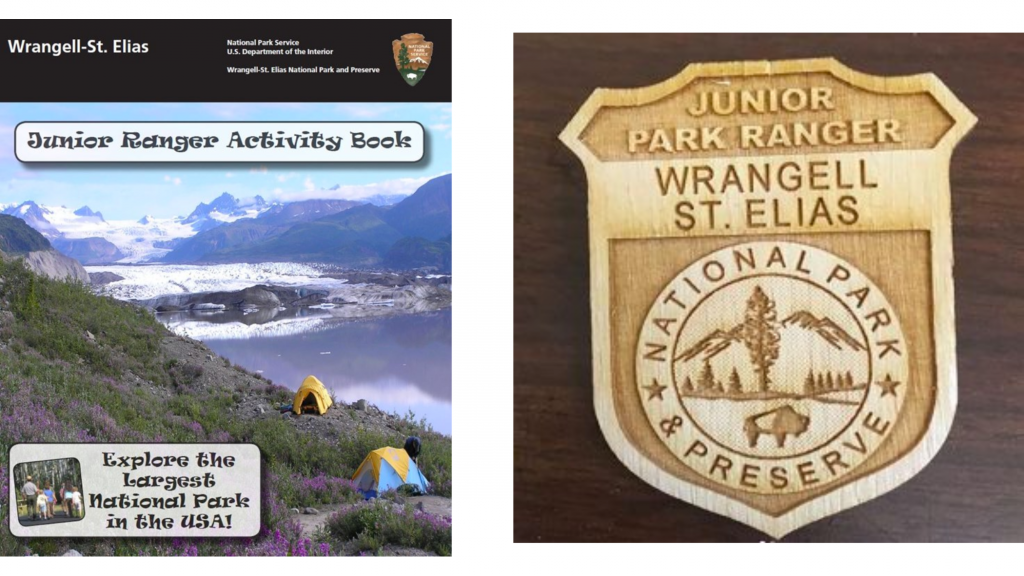 Become a Wrangell-St. Elias National Park Junior Ranger by completing the online version of the Junior Ranger Booklet. Just click on the workbook and print out the pages. Complete the activities, answer the questions, and mail it the address listed on their website. A park ranger will review your answers and send you a badge and certificate in return.
KLONDIKE GOLD RUSH NATIONAL HISTORICAL PARK, AK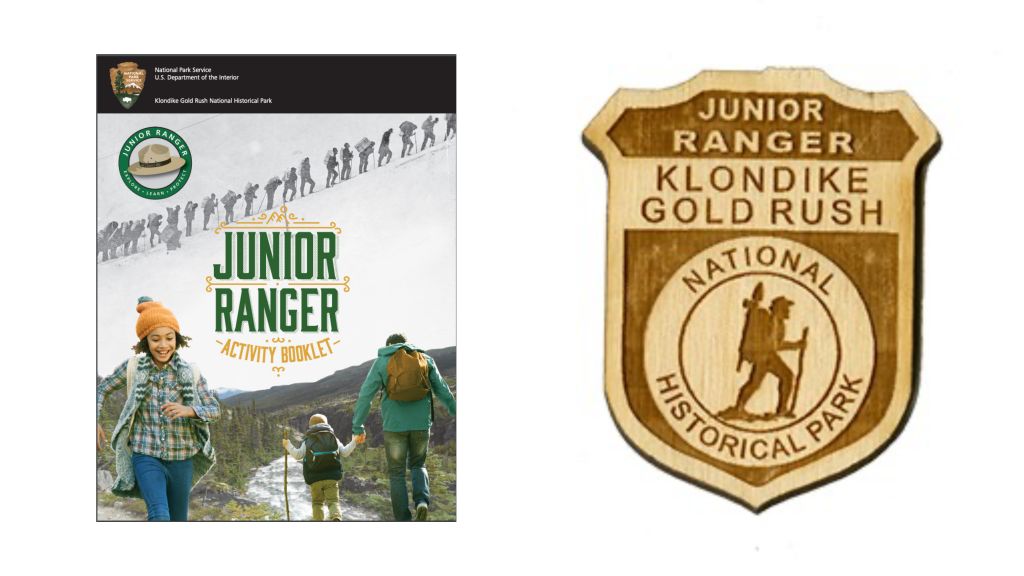 Explore, learn, and protect! Earn a badge by downloading and completing the Junior Ranger activity book on the website. This book features activities for all ages and skills. Learn about the gold rush while earning gold nuggets for each activity. The older you are, the more nuggets you need to earn to get your badge. Once finished, email the completed version to the contact listed on the website to receive your badge.
TALLGRASS PRAIRIE NATIONAL PRESERVE, KS
Tallgrass Prairie National Preserve is always looking for special Junior Rangers. Head over to their website to earn a Junior Ranger badge. You must complete five activities found in the downloadable booklet and mail them back to the preserve. Rangers will check your work and send you an official Tallgrass Prairie Junior Ranger badge!
MONTEZUMA CASTLE NATIONAL MONUMENT, AZ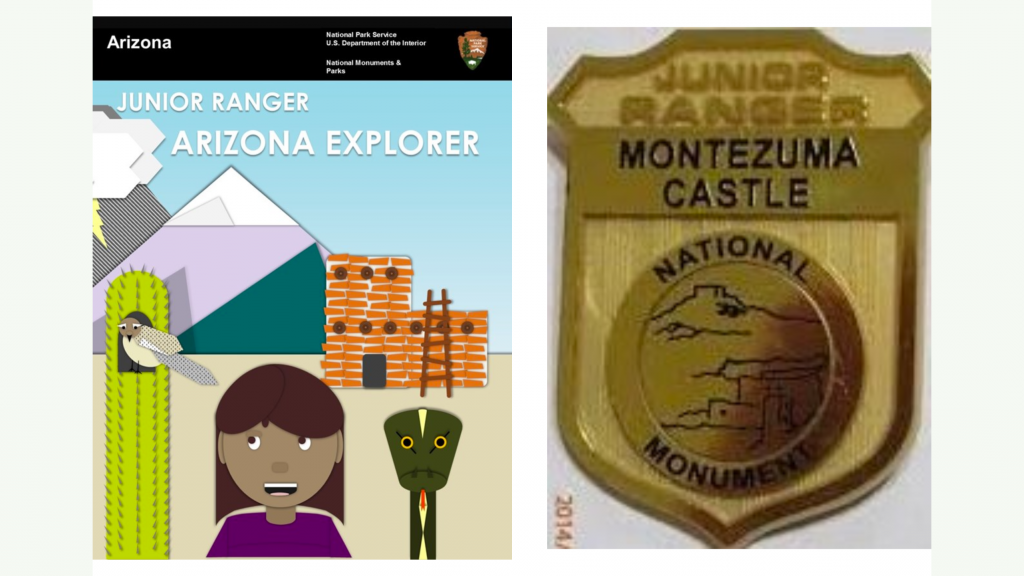 At Montezuma Castle National Monument, you can become a Junior Ranger by completing the Junior Ranger Activity Guide found on the website and completing the activities. This incredible guide can help you learn more about the prehistoric people who lived in the area over 800 years ago! Once completed, mail the booklet back to the address on the website to receive your badge.
POINT REYES NATIONAL SEASHORE, CA
Become a Point Reyes Virtual Junior Ranger by downloading, printing, completing, and mailing in their Junior Ranger booklet to receive your badge. You will be able to explore the history of the Coast Miwok people and study the park's marine life. You can also become an Underwater Explorer Junior Ranger by downloading and completing the Underwater Explorer Junior Ranger activity booklet.