Now in our 11th year and centered around our lovable woolly mascot Buddy Bison™, our youth programs help more than 20,000 students annually connect with parks around the country. Buddy Bison encourages kids to "explore outdoors, the parks are yours!"
What We Do
We engage kids with the great outdoors by providing fully funded park experiences that:
enhance classroom curricula
encourage health and wellness through outdoor recreation
foster future park stewards and conservationists
Who We Serve
We currently serve 211 Title I public, public charter, and private elementary and middle schools in
39 states and Washington, D.C.

More than 80% of our students qualify for free or reduced-priced lunch, the federal indicator of low income.
How To Help
Each school is supported by individuals, corporations, and foundations. Help us sustain our current schools and grow to support students in all 50 states and Washington, D.C.
"These virtual field trips have been a definite high point for my students during online learning. They look forward to the trips and were very excited and grateful to receive the Buddy Bison bags. Throughout the school closure and distance learning we picked days to all wear our Buddy Bison shirts or bring our Buddy Bison stuffed animals to our video class meetings. The students love having that common connection and I loved that we could all feel connected through Buddy Bison!"

After their class "trips" to Grand Canyon and Badlands National Parks – Julia "Liz" Bucke, 4rd Grade, Wolfe Street Academy
Buddy Bison Creative Learning Program
With so much still unknown about what education will look like for the 2020/2021 school year, National Park Trust has launched a robust distance-learning initiative based on its renowned Buddy Bison School Program. The Buddy Bison Creative Learning Program aligns with classroom curricula, is adaptable to different educational situations (whether the students are in school or remote learning at home), and has hands-on learning components to supplement digital materials.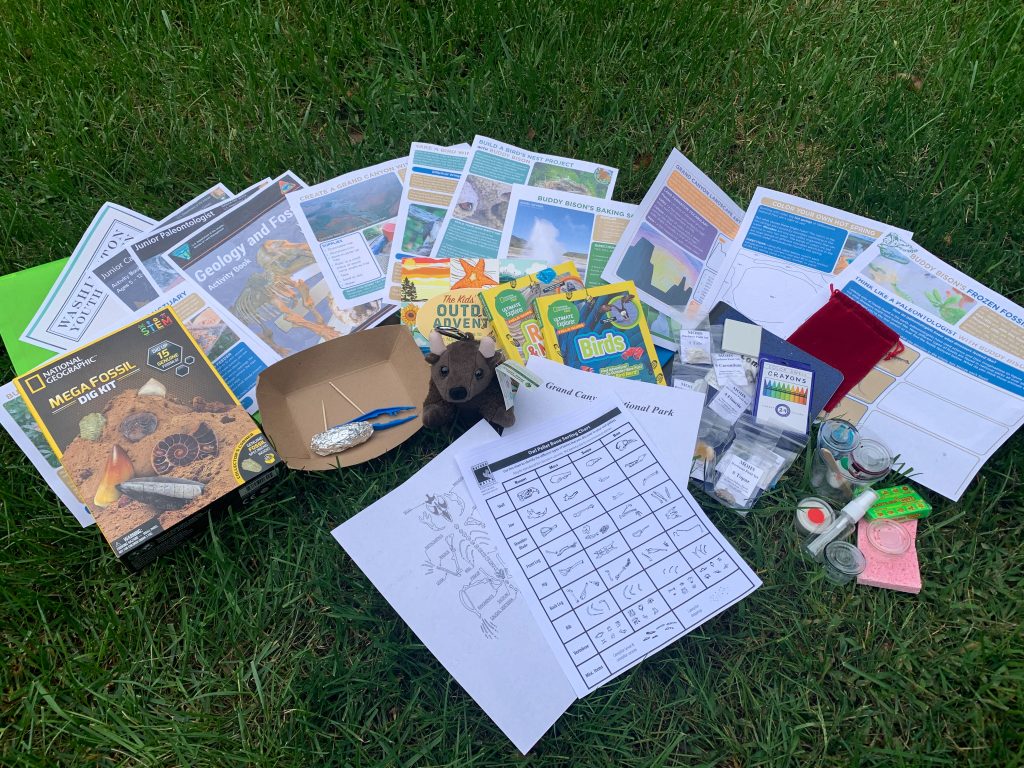 Buddy Bison School Program
The Buddy Bison School Program provides environmental education to elementary and middle schools in under-served communities. We work closely with teachers to plan each trip — using parks, public lands, and waterways as outdoor classrooms.
To learn more about our school program or how you can support a school in your community contact, Billy Schrack, Director of Youth Programs at william@parktrust.org or call 301-279-7275 ext. 20.
COVID-19 has impacted the thousands of children, teachers, and families whom we support across the country as well as our beloved national parks and temporarily paused our Buddy Bison School Program.
Map of Buddy Bison Schools
"Explore outdoors, the parks are yours!"

Buddy Bison